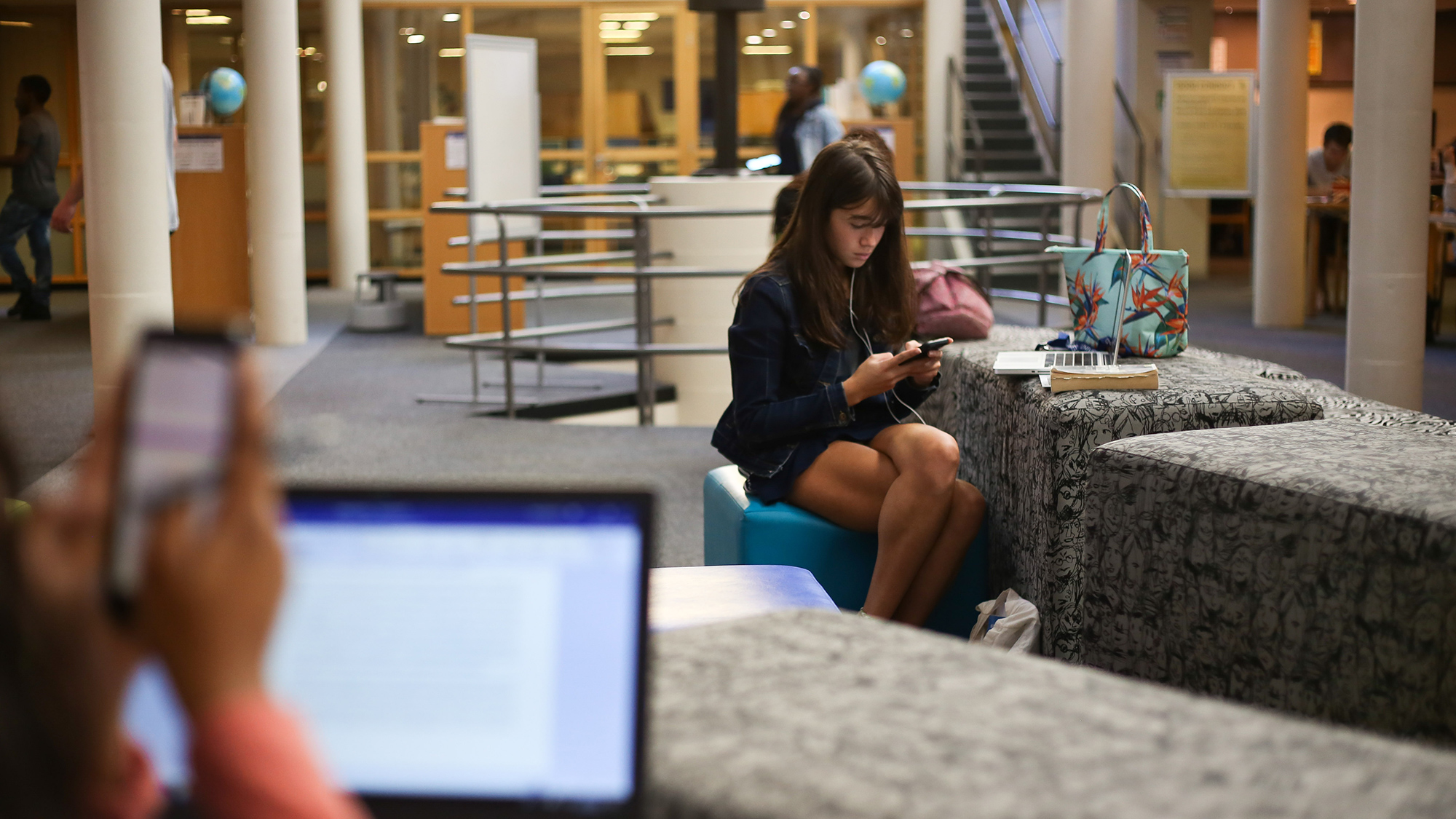 ---
University is a new space for most of you, and it will take a while to get used to the differences between school and university work. With so much to read and process, it's natural to sometimes feel overwhelmed, but help is at hand.
"I was not fully aware of the services that the Writing Centre was able to offer. I often struggled to get assignments and essays written on time, owing to a lack of confidence in what I was writing. I wish I had taken the opportunity to understand the amazing resources that were available." – Student
Brush up on your writing skills
Consultants at the University of Cape Town's (UCT) Writing Centre can help you improve the quality of your academic writing. The centre's one-on-one consultation sessions offer you a chance to discuss your writing with an attentive, critical but non-judgmental reader. During these conversations, you will be able to explore new ideas, evaluate the clarity of proposed arguments, and establish a better sense of the inner workings of academic writing.
Book a session online or contact the Writing Centre for more info.
Level 6
Steve Biko Students' Union building
Upper Campus
021 650 5021
writingcentre@uct.ac.za
www.writingcentre.uct.ac.za
---
"I wish I'd had more of an idea what university would be like, ie lectures and class load. A bridging or general year would be great for people like me who changed their majors every year!" – Student
Extended degree programmes
An Extended Degree Programme (EDP) gives you the option of taking more time and being offered support to help you complete your degree.
About EDP
It offers extra academic and social support to help you make the school-to-university transition and adjust to university life. The EDP also helps you to plan your curriculum over a longer period.
The benefits
You're able to complete your degree with stronger transcripts and it improves your chances of getting into postgraduate studies.
How it supports you
You get mentoring, more time in class and loads of interaction outside the classroom. The classes are smaller too.
The effect on your curriculum and degree
Depending on the faculty, the alternative curriculum usually takes between six months and a year longer than the standard route. The degree earned remains the same.
Is it right for you?
First-year students may be selected, advised or may choose to follow an EDP depending on the faculty. The admissions criteria vary. When students can enter the EDP also differs from faculty to faculty.
For more info
Contact your faculty's Education Development Unit. You can also speak to someone at the First-Year Experience to find out more.
---
This work is licensed under a Creative Commons Attribution-NoDerivatives 4.0 International License.
Please view the republishing articles page for more information.
---