Fundraising
During 2021, the Development and Alumni Department (DAD) continued to serve as a resource for the university in reducing the demands on the University of Cape Town's (UCT) general operating budget through the targeted mobilisation of philanthropic support. Our work, carried out with the support of all faculties and often coordinated via the Office of the Vice-Chancellor (OVC), continues to play a critical role in the university's fundraising initiatives.
With key support from UCT Vice-Chancellor (VC) Professor Mamokgethi Phakeng, as well as other members of the university's leadership team, DAD strengthened its fundraising and alumni relations efforts to connect remotely (and face to face, where possible) with important stakeholders, including donors, alumni and various trustees of our trusts and boards internationally, keeping them abreast of developments on campus and highlighting priority projects that needed financial and other support.
DAD maintained ongoing virtual, email and telephonic contact with existing donors, with online meetings set up to thank them directly and to facilitate in-depth discussions. The VC was centrally involved in holding meetings with many key donors, while also speaking at several International Office Trustee meetings, holding various scholarship functions, and speaking at many funding-related events.
Professor Phakeng provided strong leadership on funding appeals by engaging in video participations, radio interviews, and written appeals for support during 2021. Thirteen appeals were facilitated in 2021, with the VC being actively involved in 10 of these appeals. The UCT Fire Fund appeal was greatly supported, while additional appeals – spread across the year – generated further donations.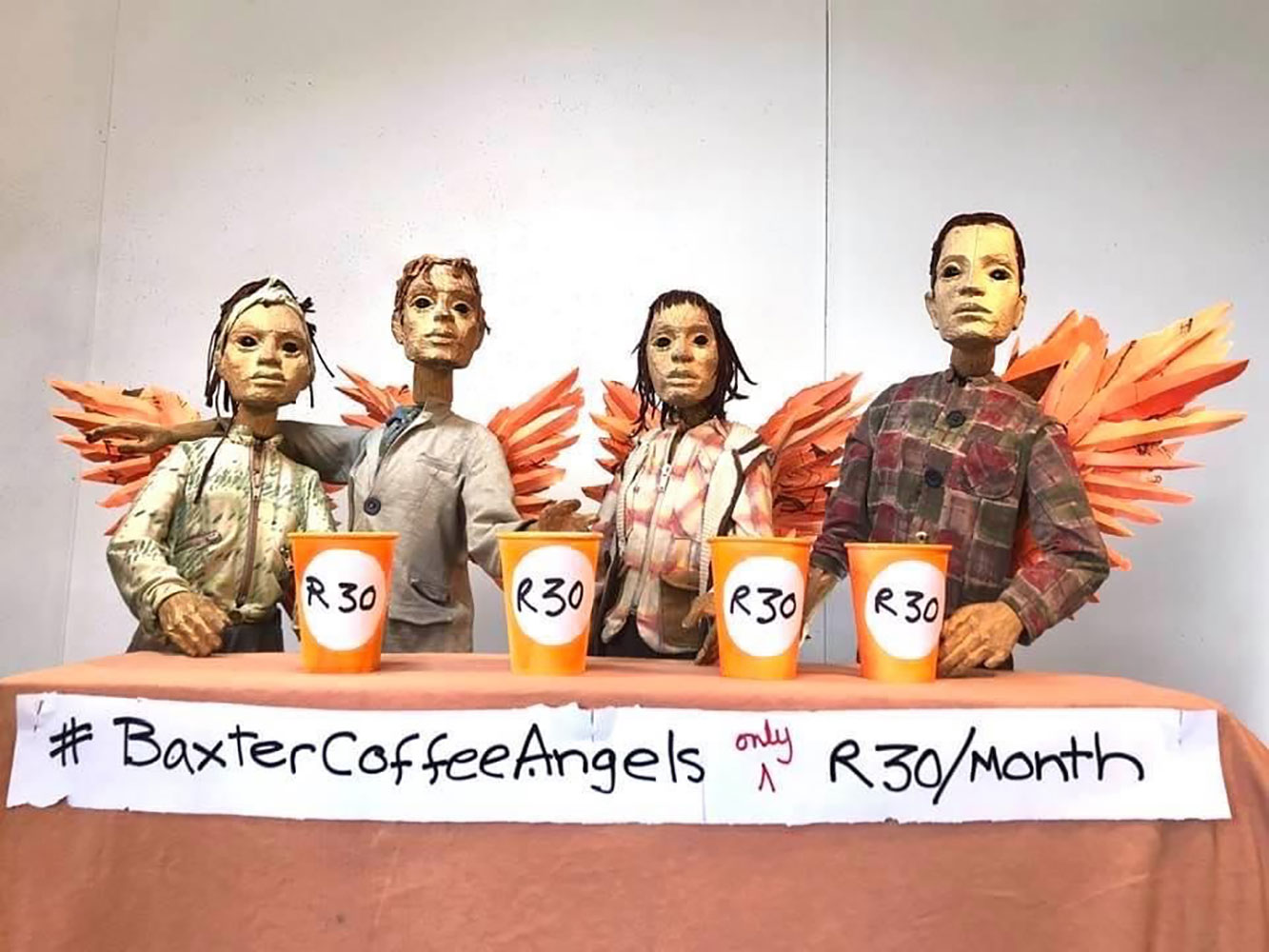 The COVID-19 global pandemic continued to affect the overall fundraising landscape during 2021. Funds incoming on the COVID-19 appeal slowed down as the year unfolded, with a large-scale shift from April onwards by both DAD and the broader community of support to address the impact of the devastating Table Mountain fire that gutted the UCT Jagger Reading Room in April 2021.
In addition to the COVID-19 pandemic, political unrest in the country in 2021 also had a further negative impact on available corporate social investment (CSI), particularly funding from corporate South Africa.
In general, philanthropic resources from all traditional funding sectors remained under pressure, with a slight easing up being evident as we approached the end of 2021.
The fire resulted in a massive outpouring of support for the university, including a significant amount of donations. Much of this funding was donated for utilisation as needed by UCT, resulting in a reserve of discretionary funds that are being allocated to priority projects related to the redevelopment and revisioning of UCT following the fire.
Linked to the two major crises experienced by the university in the past two years, UCT saw a noteworthy increase in the number of first-time donors in 2020 and 2021. While first-time donors constituted 23% of all donors in 2019 – and were generally in the range of making up a quarter to one-third of all donors over the past decade – this figure rose to 55% in 2020 and slightly decreased to 51% in 2021. There were 1 201 new donors in 2020 (total donors = 2 022) and 1 474 new donors in 2021 (total donors = 2 907). This is attributable to the significant support that UCT received from all quarters for both the COVID-19 precipitated crisis, largely in 2020, and the UCT fire disaster in 2021. The number of first-time donors over the past two years was also boosted by new donors subscribing to the Baxter Coffee Angels campaign.
---
Alumni relations
The alumni relations team, together with the four DAD international offices, maintained a programme of alumni engagement in 2021. The second year of the global COVID-19 pandemic disrupted the annual programme of chapter and affinity group activities, notably due to regional/international travel and in-country restrictions. As was the case in 2020, the period of lockdown required a greater focus on digital engagement and consequently the majority of engagements were hosted on online platforms. The UCT-based alumni team convened 13 virtual events in 2021, down from an average of 26 in-person events hosted prior to COVID-19. Examples include the third annual Afrika Month Symposium, which was convened under the theme "Youth development and participation on the African continent during the COVID-19 pandemic". Hosted in collaboration with the African Peer Review Mechanism and the Nelson Mandela School of Public Governance, this event attracted high-profile speakers from across the diaspora. Alumni were invited to attend several book launches in 2021, most notably for Professor Mark Solms, Professor Dan Stein, and Professor Zakes Mda.
DAD achieved steady growth across its alumni social media channels, with Instagram and Facebook achieving particular traction among alumni during this period. The UCT Alumni YouTube channel, featuring 159 videos, remains one of our fastest-growing digital channels. Six social media campaigns were rolled out during 2021, along with additional digital content aimed at growing membership on the UCT Alumni Connect platform, which is regarded as a key engagement channel.
The alumni relations team produced additional segments for the UCT Alumni Conversation Series, a video series profiling alumni who are making a difference in society. These included interviews with the President of Convocation, Carl Manlan, on the importance of individual giving, along with interviews with UCT alumni, social media influencer Bilqees Baker and actress Hlubi Mboya. Going forward, the team have identified an opportunity to leverage the popularity of UCT-affiliated social media influencers and celebrities as a way to extend UCT brand awareness and to drive broader alumni engagement across digital platforms.
In 2021, the team launched the Alumni in Action campaign, an appeal initiated by UCT alumna Zellah Fuphe. This initiative is designed to strengthen support for vulnerable UCT students who are impacted by gender-based violence. In 2021, the Alumni in Action campaign raised R528 715 from individuals, corporates and foundations. Over this same period, the team hosted a soft launch for the AfriFund – a UCT SRC-led fundraising campaign to benefit African international students who are unable to register due to outstanding university fees, such as tuition and residence fees.
The lockdown provided an opportunity to scale digital engagement, to produce fresh content, and to target different segments of the alumni population. One of the innovations introduced over this period was the launch of the fully digital, interactive UCT Alumni News magazine. The shift to a digital format better aligns with best practice, aims to eliminate waste (and realise cost savings), and reduces the negative impact on the environment. Whereas in the past, UCT Alumni News magazine relied heavily on syndicated content sourced from the UCT newsroom, we are pleased to report that 75% of the 2021 content was DAD originated, covering the launch of UCT Online High School, re-imagining UCT places and spaces, UCT's response to COVID-19, and the fire, while also incorporating an acknowledgement of donor and alumni support.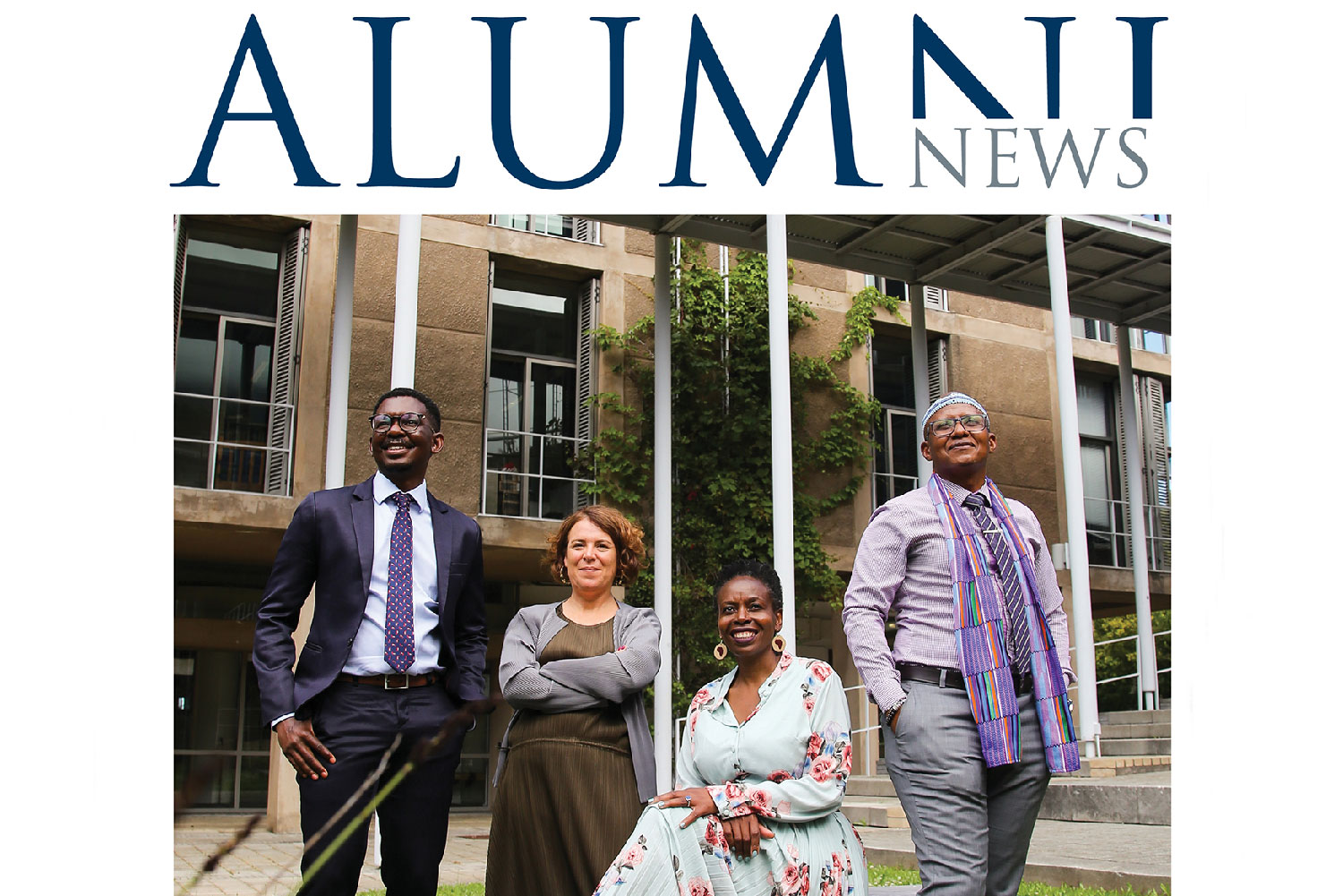 Since the start of the COVID-19 lockdown in March 2020, the VC has played a significant role in enabling remote engagement with the global community of alumni, with events hosted by her ranked among the most successful in terms of the volume of RSVPs and audience participation. The VC's significant online presence continues to be a unique strength that the alumni relations team seeks to harness in its drive to maximise local and international alumni engagement opportunities, including reaching the young- to mid-career professional alumni cohort.
Severe COVID-19 restrictions in Canada, the USA, and Australia prevented the staging of in-person alumni events over 2021. These offices stayed in touch with alumni via emails, telephone calls, sending cards and two alumni newsletters (sent to an email list of 1 000 alumni). In the UK, an in-person event – the first since the onset of COVID-19 – was successfully held toward the end of 2021.
As part of a shared strategy to grow the UCT alumni audience following for the UCT Summer School, the alumni relations team supported select Summer School webinars and in-person events, including two book launches in 2021.
The Centre for Extra-Mural Studies (EMS) has in 2021 offered its Summer School, Winter School, and additional courses and webinars using online platforms to accommodate COVID-19. The programme reached 4 651 participants in 2021, compared with 6 426 in 2020. The increase in participation in 2020 can be attributed to the novelty of online learning initiatives and a special webinar series addressing COVID-19 during the most intense period of the pandemic. The UCT Summer School YouTube channel continues to rise in popularity, having gained 4 620 views more than the total of 89 711 views during 2020.
The pivot to working online led to a significant shift in the profile of individuals reached through the various EMS programmes:
Increased alumni participation: Many alumni across the globe have used our online offering to access our programme for the first time. The number of alumni who participated in the Summer School more than doubled in 2021 – rising from 20% in 2020 to 45% in 2021. We also saw a 53% alumni participation rate in our 2021 Winter School.
Younger viewers: The majority (73.5%) of viewers of the Summer School YouTube channel were under the age of 45.
In line with UCT's Vision 2030 and building on the online experience EMS gained over the past two years, the EMS programme was redeveloped into a compelling virtual and in-person offering that extends its reach on the African continent and to alumni, while also being livestreamed to resource-poor communities across Cape Town from 2022.

In conclusion, UCT has a valuable asset in its loyal alumni and regular donors, and remains a significant brand locally, in Africa, and globally – leading ground-breaking research and innovation and producing quality, sought-after graduates. These factors count significantly in our favour as we undertake our fundraising work.
While the twin disasters of the COVID-19 pandemic and the devastating UCT fire propelled the entire university into emergency response mode – an area that is not traditionally the core business of higher education institutions – our fundraising and alumni activities have served to expand our base of support and secure steady donation, despite the precarious nature of the past 18 months.
---
Financial review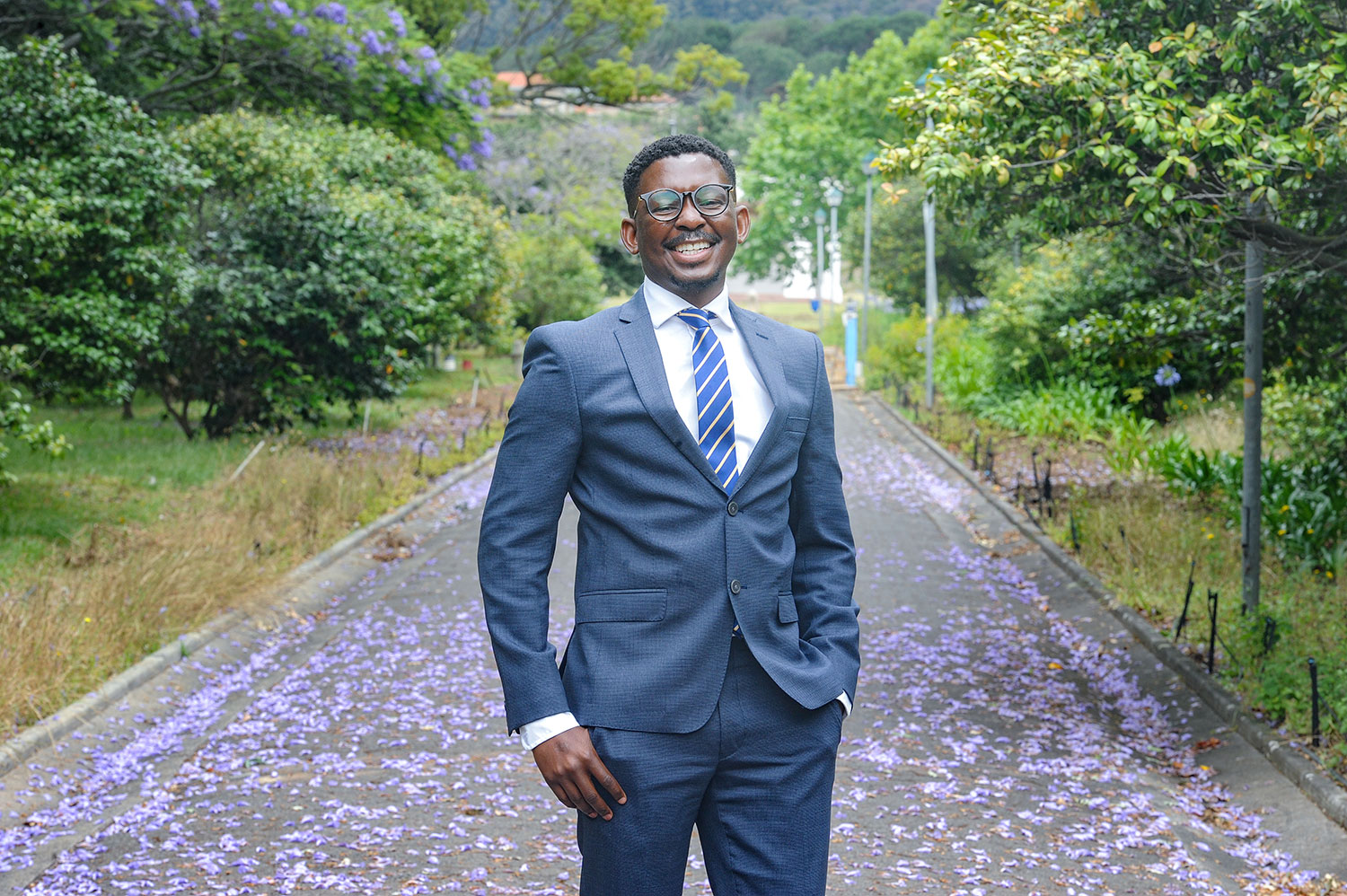 One of the key pillars of the University of Cape Town's (UCT) Vision 2030 is sustainability. As the university's chief financial officer, I am entrusted with ensuring that the university remains financially sustainable. Financial sustainability is essential for the university's transformation and excellence objectives. Key to the university's financial sustainability is good governance. In the finance department we have implemented processes and controls to promote good governance. We have strong financial planning, which integrates budgeting and capital allocation processes for the university to achieve its set objectives.
We remain concerned that government funding, including the National Students Financial Aid Scheme (NSFAS) funding, has been constrained for a number of years. This has a negative impact on the funding we receive and threatens our financial sustainability. To this end, as a university we are working on projects to increase our top line. This will require effort and time for us to realise meaningful increase to our top line.
Towards the end of 2021, we saw the market recover from the impact of COVID-19, and this is evident in the increase of 21% from our investments, R4.4 billion (2020) to R5.3 billion (2021). As a result, our balance sheet remains positive and strong.
The Council-controlled unrestricted operations yielded a surplus of R140 million (R39.9 million in 2020). Specifically funded activities continue to perform well, yielding a surplus of R1.2 billion (R927 million in 2021). Student and staff housing did not perform so well, with a deficit of R60 million (R321 million in 2020).
---
This work is licensed under a Creative Commons Attribution-NoDerivatives 4.0 International License.
Please view the republishing articles page for more information.
---