As global society emerges from the COVID-19 pandemic, determining a "new normal" has become a priority for many. Research is a key that will unlock data about the pandemic years while shining light on possible paths ahead. The Trans-Atlantic Platform for the Social Sciences and Humanities (T-AP) has announced recipients of awards from their Recovery, Renewal and Resilience (RRR) in a Post-Pandemic World call, which include three academics from the University of Cape Town (UCT).
Professor of Psychology Floretta Boonzaier, Professor Mark Zuidgeest of the Centre for Transport Studies in the Department of Civil Engineering and Associate Professor Afton Titus of the Department of Commercial Law, are all part of projects that are recipients of the RRR call awards.
The T-AP, a group of social science and humanities researchers, stated that the hope is that the findings of the research would "support global recovery and renewal, and…enhance the resilience of society in a post-pandemic world".
"They are the first jointly-funded projects in the world to investigate the medium-and long-term effects of the pandemic on all aspects of health, social, economic, political, and cultural life in unprecedented detail," says the T-AP.
The projects, worth EUR14.4 million (R243.5 million), will begin in March 2022 across the world and will continue for two to three years.
From different disciplines, using different methods and looking into different aspects of life, each project will work on research linked to fighting the effects of the pandemic. Themes of migration and movement, something COVID-19 curbed, are common to the three projects UCT is participating in.
En Route to Recovery: Diversity and vulnerability in care work during and after the COVID-19 pandemic
Professor Floretta Boonzaier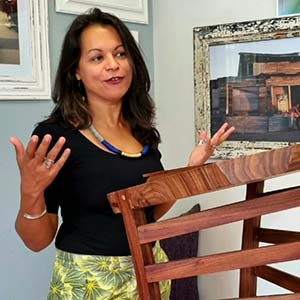 Care work is an industry with challenges and the pandemic has the potential to have made it more difficult to give and receive care.
Professor Boonzaier is a principal investigator (PI) on a project that aims to analyse how people in vulnerable positions in giving care — including women, LGBTQIA+ people and people with migrant status of minority ethnic backgrounds — are facing and experiencing COVID-19 crises in their work and how they see a post-pandemic future.
"This project examines the ways in which diverse people who currently work or have worked in formal and informal care in Finland, Canada, the United Kingdom and South Africa are addressing the challenges of physically and mentally strenuous, low paid [work], often with fixed-term, precarious contracts and high turnover rates," said Boonzaier.
She said the research participants will explore their working lives during and after the pandemic, thus enabling suggestions to "ease risks and develop opportunities to deliver and receive care".
"We will develop policy recommendations and share good practices with institutions and services responsible for care workers. We will apply both quantitative and innovative qualitative methods to explore how care sector workers have experienced the pandemic and how they see their post-pandemic times at work."
As PI, she will be responsible for all aspects of managing the research in South Africa while working with her co-PIs, students, partners and the rest of the project team.
"The award will allow for participatory engagement with organisations and persons involved in care work in South Africa — areas of work that are, in the main, hidden and highly precarious — such as domestic labour. The project will also provide opportunities for postgraduate students to be involved in a transnational collaborative project."
She said that Finnish partners she had previously worked with initiated the project and pulled together what was needed for the proposal.
Boonzaaier, the Co-Director of the Hub for Decolonial Feminist Psychologies in Africa, has been involved in recent research on women and migration, which drew her to the project.
"[I was focused] on the challenges migrant women experience as they journey to South Africa from other countries in the SADC region... What all of this work has amplified, apart from challenging intersectional inequalities that shape migrant women's lives and experiences, is that we need a deeper focus on the kinds of work these women are engaging in and how these might offer opportunities for recovery."
Impact of COVID-19 on livelihoods, mobility and accessibility of marginalised groups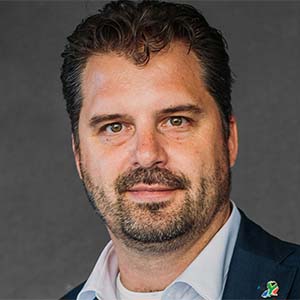 Professor Mark Zuidgeest
The hard lockdowns that began across the world by late-March 2020 meant no movement for anyone. As much as mobility restrictions have eased in most countries, there are possible impacts as we emerge from the pandemic.
Professor Zuidgeest and his colleague Professor Roger Behrens have been collecting mobility and activity data coinciding with various levels of national lockdown in South Africa.
"[We] could see the impact COVID-19 has had on people, particularly marginalised groups... We started collecting data on changing travel patterns during COVID-19. Furthermore, we recently developed an interest in time-geography and the use of advanced data collection techniques therein. This project will allow us to combine the two," he said.
"In our project, lead by the Technical University of Dortmund, Germany and in collaboration with the Federal University of ABC, Brazil and the University of the Western Cape (UWC) we will explore and compare the impact of the COVID-19 pandemic on the mobility, accessibility and livelihoods of marginalised groups in Cape Town, the Ruhr area in Germany and São Paulo in Brazil through a mixed methods approach."
Working with UWC in Cape Town, they will co-ordinate research on the Cape Flats. This will involve interviews and geographical mapping of changed activity and mobility spaces during times of the pandemic. This will be compared to results from São Paulo and the Ruhr area.
Zuidgeest said the South African part of the project is supported by the National Research Foundation (NRF) who will pay a Masters scholarship each at UWC and UCT, costs for data collection as well as project meetings in the three partner countries.
"Even though T-AP generally supports social sciences research, it was nice to see that they, and the NRF, decided to support an engineering department at UCT and a geography department at UWC. The collaboration with Germany and Brazil and the fact that there are case studies on marginal communities with all three partners is very interesting."
Taxing ghosts: closing residency loopholes to fund post-pandemic recovery efforts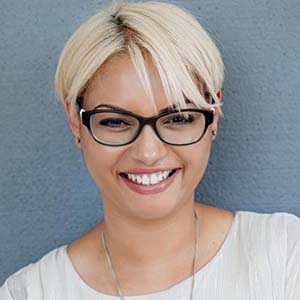 Associate Professor Afton Titus
In a world where government treasuries need to be re-lined after relief spend, tax revenue is essential. However, the phenomenon of "tax ghosting" helps some of the wealthiest avoid paying taxes.
"Wealthy individuals have become impossible to tax effectively, as they are increasingly able to manipulate their legal residence into tax haven locations, in effect 'ghosting' the tax systems from which they collectively benefit. Multinational corporations routinely book profits in tax favourable formats and locations, ghosting the very systems that have been built and maintained to make their existence and profitability possible," said Titus.
"This research project aims to approach the concept of tax residency from an interdisciplinary perspective so as to have a deeper understanding of its performance and shortcomings in a world of heightened mobility," she added.
With her experience in researching tax dynamics in the East Africa Community (EAC), Titus's role will involve looking at the factors that make African developing countries more vulnerable to tax ghosting. She explained that the EAC is a regional integration project that includes some of the most, and the least, developed countries in Africa. She has been looking at tax policy decision-making that must be made in order to viably sustain a federation such as the one they plan to build.
"My aim over the next few years is to take on research projects with a slighter broader approach while maintaining the depth of my research. This project fits in with this aim as it will allow me to consider a broader grouping of African countries when I consider the implications of individual and corporate ghosting practices and how this affects African countries."
---
This work is licensed under a Creative Commons Attribution-NoDerivatives 4.0 International License.
Please view the republishing articles page for more information.
---