The second year of the pandemic brought additional challenges, but more opportunities to respond to address the psychosocial needs of women living in adversity. The Perinatal Mental Health Project (PMHP), located within the Centre for Public Mental Health in the Department of Psychiatry and Mental Health celebrated a number of highlights during 2021.
Advocacy for action
Through PMHP's work in the Messages for Mothers coalition, they led the development and updates of a set of messages to promote COVID vaccine uptake in pregnant and breastfeeding women. These messages were incorporated into several Department of Health (DoH) messaging platforms and PMHP was asked to lead the development of an advisory on vaccine hesitancy for healthcare workers in maternity care for the Western Cape Department of Health (DoH).
They participated in the growing global World Maternal Mental Health Day campaign. As one of the founding task force members, they initiated the chosen theme 'Let's Invest: a call to action for the investment and equity in maternal mental health care' and launched their own linked online campaign to support this call. They also ran an online campaign during the 16 Days of Activism against Gender Based Violence (GBV) and bought to light the ways in which Gender-based Violence (GBV), including obstetric violence, is a social determinant of perinatal mental health conditions.
PMHP was invited to sit on Advisory Planning Committee to USAID-supported MOMENTUM Country and Global Leadership project, in collaboration with WHO and UNFPA for: Giving Voice to the Silent Burden: Maternal Mental Health Technical Consultation. For this they were asked to contribute to the programme design, present PMHP's experience and work on dissemination and advocacy activities arising from the consultation.
Strengthening health systems
PMHP completed the first draft of a Maternal Mental Health implementation guide for the World Health Organization. PMHP's knowledge and experience of nearly 20 years in the field will be embedded in a practical guide to enable Maternal and Child Health managers and frontline providers to integrate mental health care into the services they provide. The guide will be amended based on the global expert review process that took place late 2021 and field tested in two African countries in 2022.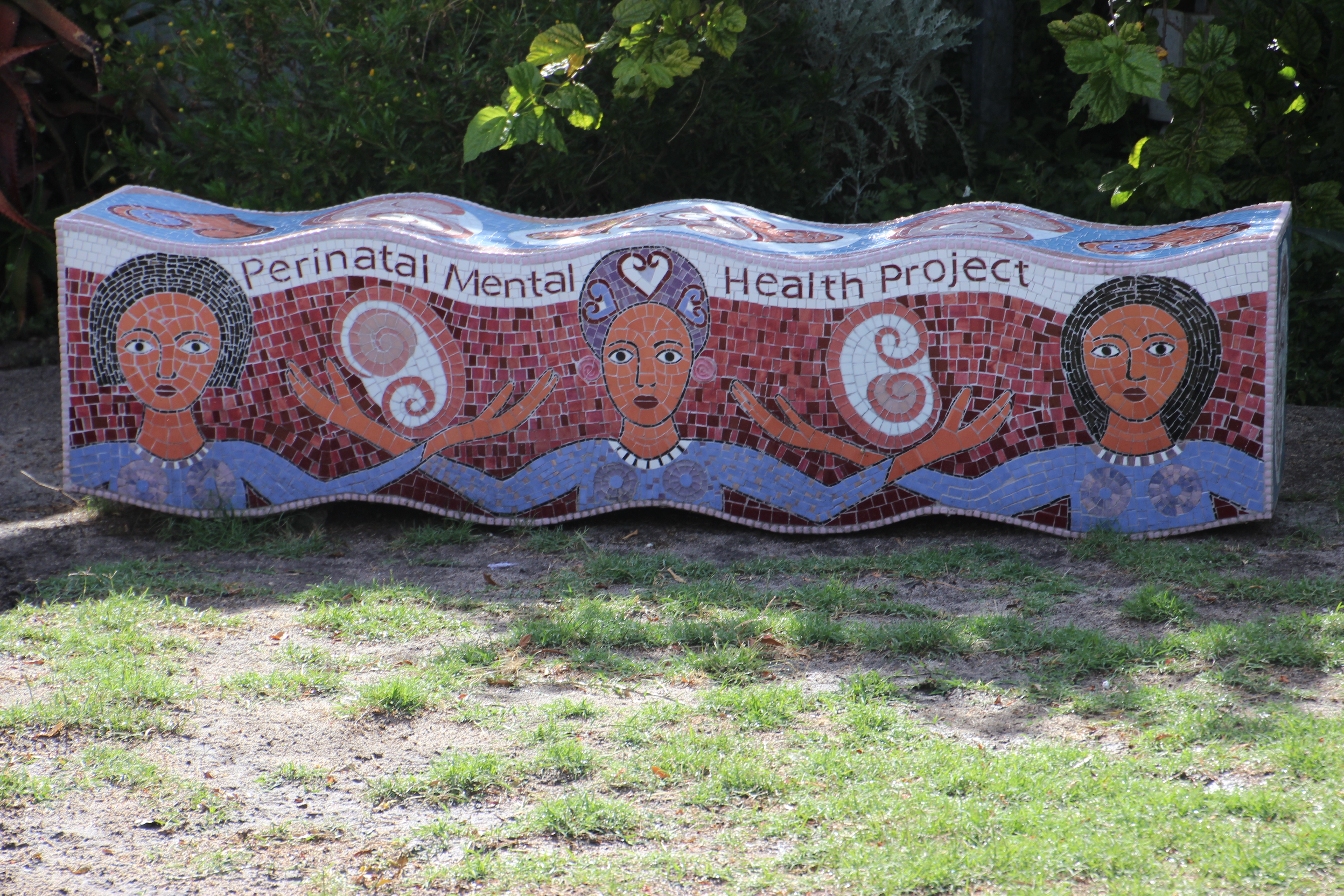 PMHP was invited by the National Department of Health (NDOH) to lead the writing of a chapter on psychosocial health for update of COVID-19 Guidelines for Maternal Neonatal and Child Health and to support implementation of new South African Maternal, Perinatal and Neonatal Health Policy –through taking the technical lead on developing guidelines and training packages for the mental health and the respectful care components.
At PMHP's Hanover Park Midwife Obstetric Unit (MOU) mental health service site, two new steps were incorporated into the existing stepped care model: a Promotion, Prevention and Preparation (PPP) intervention in the waiting room and an Engage Assess and Triage (EAT) session. This has yielded greater efficiencies in the care pathway and has allowed for the allocation of women with a lower risk profile to the more junior counsellor, while the more senior counsellor (Clinical Services Co-ordinator, Liesl Hermanus) sees women with more complex needs. The Project produced an implementation and outcomes report which presents the analysis of the monitoring and evaluation data over a 3 and a half year period. Hermanus was awarded the prestigious Vice Chancellor's award for Excellence in Global Citizenship for her dedication to the community of Hanover Park which extends beyond the realm of the MOU. Hermanus sums up her experience of 2021, "It was not always easy and one can very easily become disheartened but it has mostly been a rewarding and fulfilling experience and a privilege being able to serve the community of Hanover Park for another year." Counsellor and administrator, Thanya April, adds, "As a new mother, being supported by my team and then being able to support other mothers has been the most rewarding part of 2021 at the PMHP."
PMHP added a magnificent mosaic bench to the garden outside their building at the site. The artist, Lovell Friedman, worked with a team of women artists from Khayelitsha and Nyanga, a couple with babies in tow to create this - in her words - 'labour of love'. The commission was funded by the Canadian-South African Ebrahim family – who include several alumni from our Faculty. The bench launch was coupled with a ceremony of thanks to the Project's NGO, MOU and Community Health Centre partners who collaborate with PMHP to provide a comprehensive service to pregnant and postpartum women of Hanover Park and surrounds. As part of the moving ceremony, young traditional singers gifted the attendees with songs praising mothers.
PMHP developed an interactive set of health promotion content for South African health workers facing mental health challenges and burnout during the pandemic. The HealthWorker Connect WhatsApp service reaches thousands of nurses and doctors nationwide. For this, 12 evidence-based modules were developed on topics such as grief and loss, burnout, addictive behaviours, domestic violence, and problem management. Each module has relevant information, self-reflective exercises as well as simple strategies and positive affirmation responses. The modules become available on a monthly basis and have been promoted through the official NDoH COVID-19 portal.
Knowledge Generation and Capacity Building focus areas coalesce
PMHP conducted two implementation research projects on their Nyamakela4Care (N4C) intervention which is an embedded, peer-driven package for service providers' training, support, self-care and supervision. This involved adapting the intervention and conducting launch training face-to-face, with supervisors of community health workers in rural Eastern Cape; as well as on-line training with Child and Youth Protection worker supervisors across several provinces. The training is supplemented with regular coaching sessions to support the fidelity and sustainability of the intervention. Research partners respectively from University of Stellenbosch's Institute for Life Course Research and with the Children's Institute at UCT are collaborating with the PMHP to evaluate the interventions. Research officer, Siphumelele Sigwebela, comments on her experience at PMHP, "I have learnt the skill and true value of collaboration."
PMHP supported the organisation of and participated in online conferences that targetted pan-African audiences: 1st Marcé Society Africa Maternal Mental Health Conference, 2nd International Conference on Maternal Mental Health in Africa (ICAMMHA) and the Maternal Mental Health Across Africa Symposium, hosted by the African Alliance for Maternal Mental Health; Global Alliance for Maternal Mental Health on whose steering committees PMHP sits. PMHP delivered webinars on Obstetric Violence to UCT's Division of Global Surgery and on Maternal Mental Health for Obstetricians to the Department of Obstetrics and Gynaecology.
---
This work is licensed under a Creative Commons Attribution-NoDerivatives 4.0 International License.
Please view the republishing articles page for more information.
---