Pregnant women and new mothers have been particularly vulnerable, as they struggle to take care of themselves and their new-born babies with limited access to resources during the national lockdown. During 2020, the Perinatal Mental Health Project (PMHP) has been supporting maternal mental health care in low-income communities.

"With the power of kindness and the mutual respect of colleagues sharing a similar vision, an enormous amount may be achieved in very challenging conditions," says Director of the Perinatal Mental Health Project (PMHP), Associate Professor Simone Honikman. The PMHP is based in the Alan J Flisher Centre for Public Mental and supports the integration of quality maternal mental health care into mother and child initiatives in low-and middle-income settings. Despite the challenges arising from the COVID-19 pandemic, the PMHP has made great strides.
Influencing guidelines and policy
Honikman says the team is delighted, in the last year, to have made an impact on several national policy and guidelines processes, both COVID and non-COVID related. The PMHP led an expert group submission to the National Department of Health (NDoH) for updating the Standard Treatment Guidelines (STGs). This included provision of improved management guidelines for pregnant and breastfeeding women for all mental health conditions and an evidence-based prescribing algorithm for antidepressants for perinatal depression and anxiety.
The PMHP was also invited to write a chapter on Maternal Mental Health for the updated version of the national Maternity Care Guidelines and to sit on expert advisory groups for the updating of the National Maternity and Neonatal Health Policy. Linked to this, PMHP began collaborations with the London School of Economics and Political Science (LSE) to develop an evidence-based investment case for maternal mental health care in South Africa. This involved costing the problem of untreated mental health conditions for mothers and the next generation. Phase two, in collaboration with national government and local economists, practitioners and researchers, will include the costing of interventions packages to address these problems and analysing for cost-effectiveness.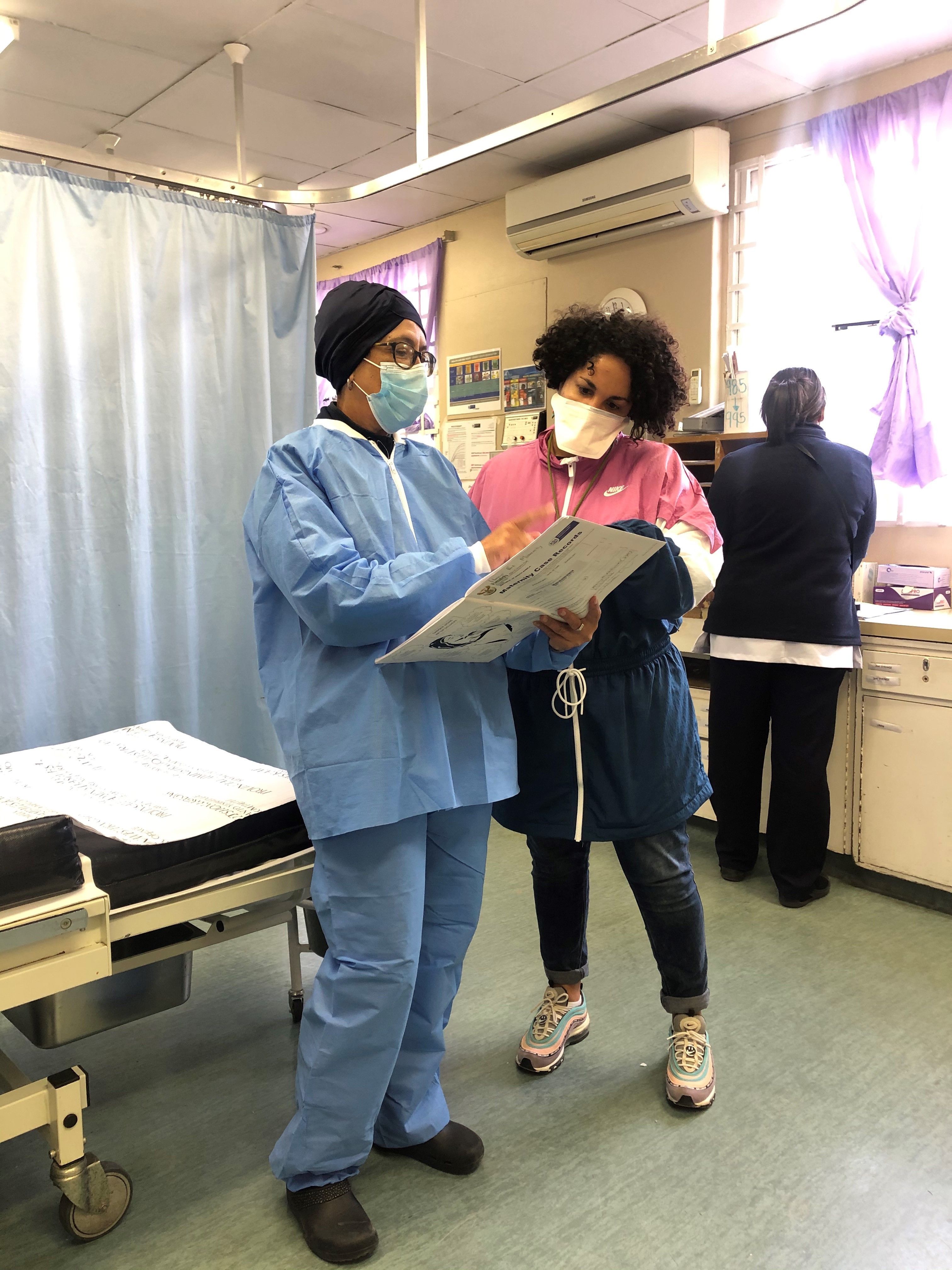 "Messages for Mothers"
The pandemic has conferred particular risk for pregnant and postpartum women with respect to social, economic and mental health adversities. Just prior to lockdown, in collaboration with several NGOs such as Embrace, Ilifa Labantwana, Side by Side and GrowGreat, PMHP launched a Messages for Mothers (M4M) coalition to deliver multi-media, multi-language, evidence-based physical and mental health messages relating to COVID-19 for South African mothers and caregivers. It addressed mothers' unmet needs for kind, bespoke information relating to the COVID-19 crisis. "The Messages for Mothers coalition was a joy – this was a collaboration of a handful of organisations with a shared vision. We brought our resources - human, networks, skill-sets - together and leveraged them to generate high quality outputs very quickly, in response to an urgent need to connect and support mothers' mental wellness during the pandemic. The collaboration is one of trust, mutual respect, shared responsibilities and learning. There is no space or time for cumbersome processes and formalities." says Honikman.
Messages were developed to address the changing logistics of home, parenting and service use contexts in which women find themselves. In addition to the mental and physical health message pillars of the campaign, there are pillars on mindfulness and 'parenting in the pandemic'. All messages were developed in consultation and peer reviewed by several professional and academic experts and practitioners. The messages are open access, available in several languages and regularly updated.
Training
The global shift to a 'virtual world' also presented opportunities for PMHP to reach out to wider and more geographically dispersed audiences via online conferencing, symposia and training. Notably, PMHP was invited to deliver interactive maternal mental health service development workshops to large regional obstetrics conferences in Sudan and Rwanda.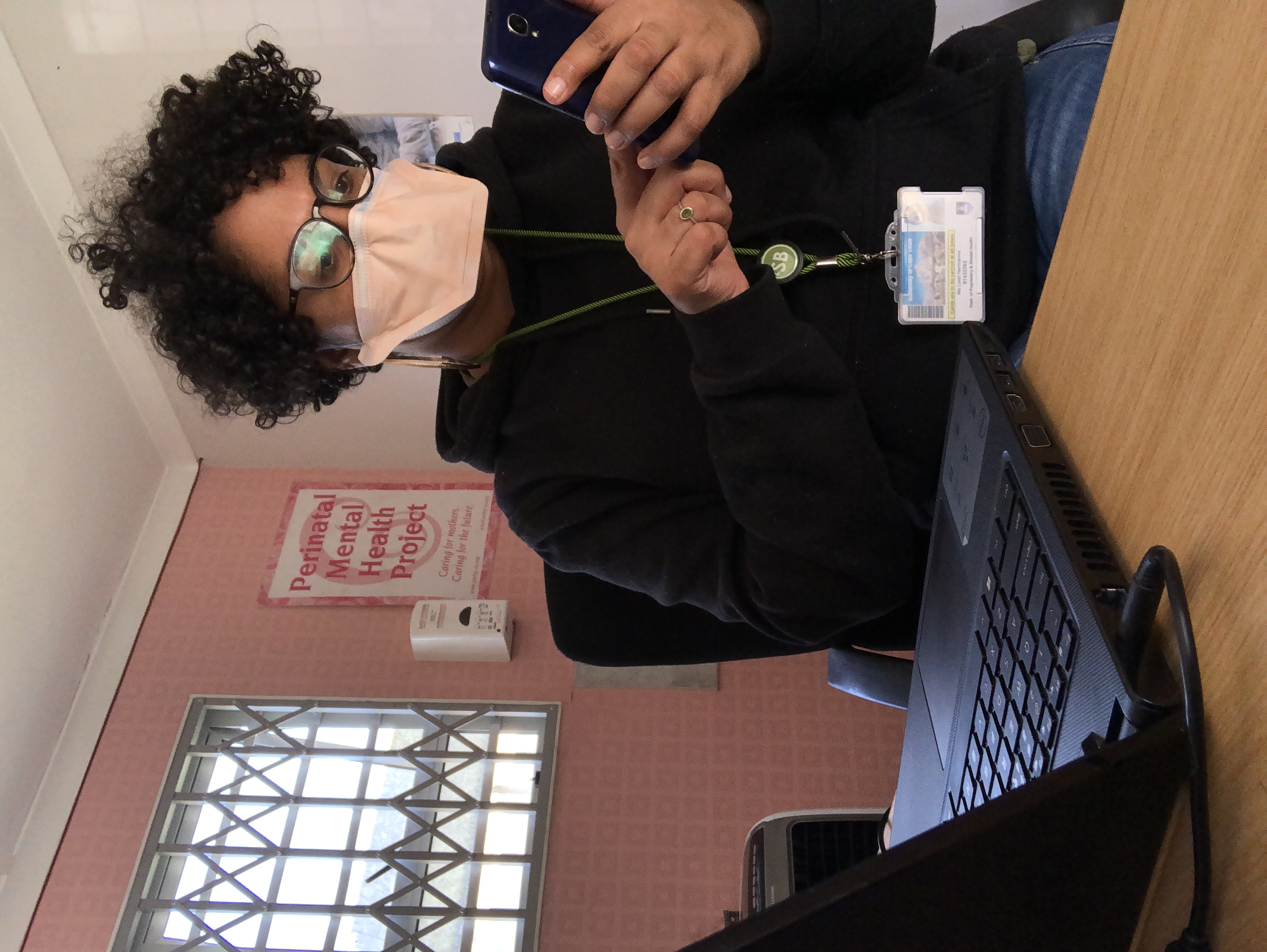 Community service
The PMHP's comprehensive, integrated mental health service at Hanover Park Midwife Obstetric Unit has also needed to adapt to the significant challenges posed by COVID-19. Clinical services coordinator and counsellor, Liesl Hermanus, has continued to support her most vulnerable clients through limited face-to-face sessions at the facility. Where clients have access to a phone and privacy, she has also been conducting counselling sessions telephonically and via the PMHP WhatsApp line.
According to Hermanus, many people face severe hunger and feelings of helplessness in low-income communities, such as Hanover Park. During lockdown, pregnant women and new mothers appear to be particularly vulnerable, as they struggle to take care of themselves and their new-born babies with limited access to support from their families, broader communities and fewer opportunities to generate household income.
"The mothers attending our mental health support service at the Hanover Park Midwife Unit had greater needs due to the pandemic and its socio-economic fallout. At the same time, we did not want our counselling work with them to confer additional risk to them or our staff, of becoming infected with the virus. Hunger was rampant. Without food, our clients simply could not engage with the service we offered," says Honikman.

In April, the PMHP partnered with a local organisation in Hanover Park, The Alcardo Andrews Foundation (AAF), founded by Avril Andrews, which provides food to hundreds of people in the community on a daily basis. Together with the Foundation founder, the PMHP developed a streamlined referral system so that mothers in need could receive food and other basic baby care supplies. In turn, the PMHP offered volunteer and fundraising support to Aunty Avril and her team at AAF.
Research outputs
In 2020, PMHP's academic publications included work on a wide range of issues including: food insecurity, domestic violence, mental health service use by adolescent mothers, integrated service design principles, maternal mental health research priorities for Africa and the PMHP theatre-based training method for empathic care, 'The Secret History'.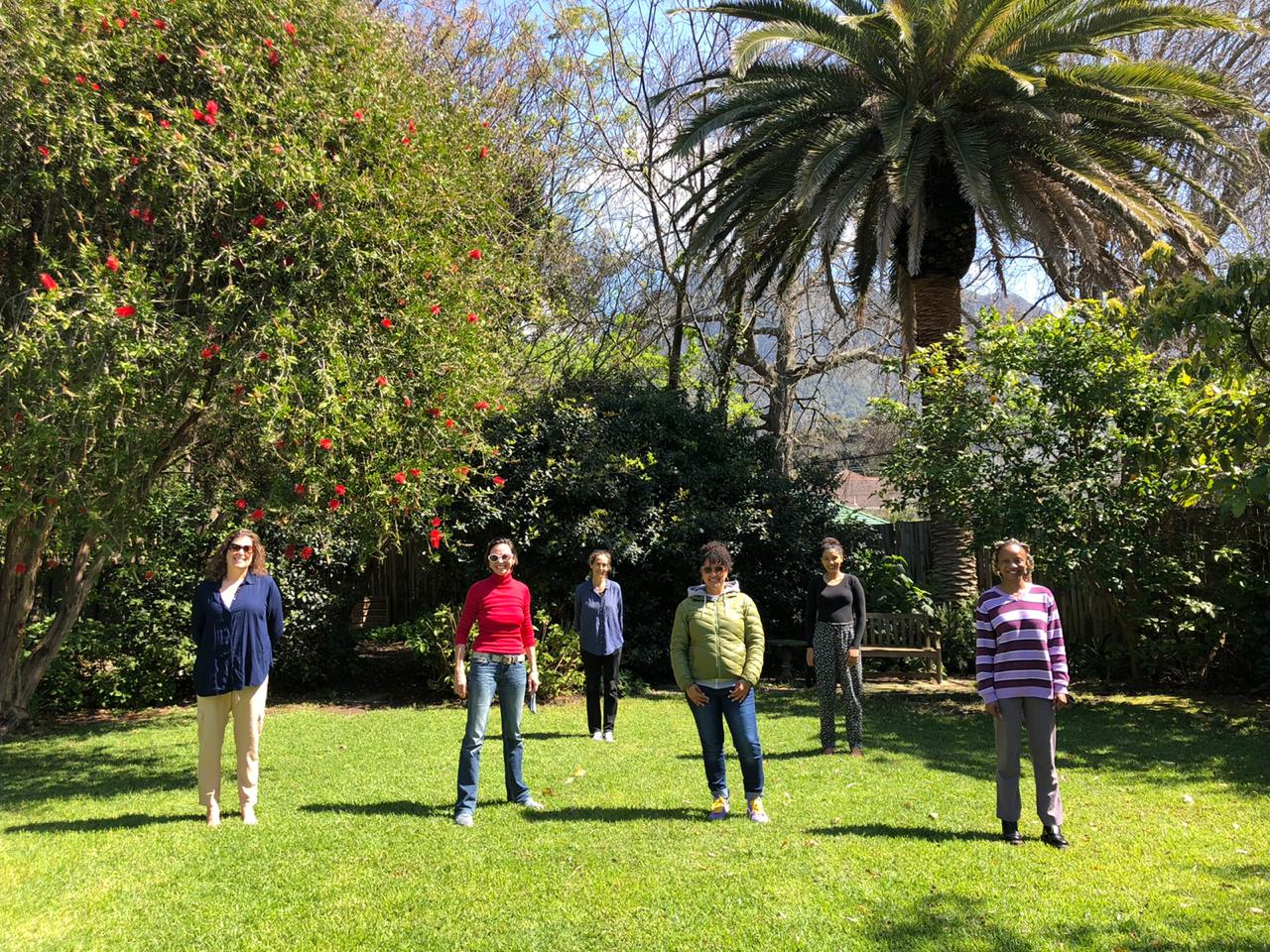 ---
This work is licensed under a Creative Commons Attribution-NoDerivatives 4.0 International License.
Please view the republishing articles page for more information.
---