As someone from a poor, rural background, Mluleki Majavu did not see himself graduating from a university one day – and the idea of obtaining a PhD seemed even more far-fetched. But on 31 July 2021, Mluleki celebrated obtaining his PhD from the University of Cape Town (UCT) at a festive occasion in the Khayelitsha CBD Multipurpose Centre. He will graduate later this month.
It was when he attended a career guidance event in Gqeberha (previously known as Port Elizabeth) that he first became aware of opportunities to study further. He was, however, confronted with the reality that his family would not be able to afford his tuition fees.
Mluleki's journey to obtaining his PhD was not an easy one. He is originally from Ntshiqo location in Tsolo in the Eastern Cape, where he completed his schooling until Grade 9. He then proceeded to Lusikisiki, and attended Toli High School where he matriculated in 2000.
He is one of five children. Zukiswa and Siviwe are his older siblings, and Sindiswa and Bonginkosi his younger ones. His parents struggled to put them through school, and didn't have the means to pay for any of them to pursue tertiary education. Mluleki was raised by his grandmother while his parents sought employment in Port Shepstone, KwaZulu‑Natal.
Guard by night; student by day
Mluleki recalled the struggle during his matric year. "We didn't have food for three weeks; I only had soap to wash my uniform. I was eating a sweet and it lasted me for a day, but I kept on going to school since it was during exam time."
He went on to pass matric with flying colours, but despite this, the prospect of going to study at a university was bleak.
After high school, Mluleki moved to Langa in Cape Town to join Siviwe, who worked as a security guard. During this period, Mluleki tutored five high school students in mathematics, physics and geography. He also completed further training and found employment as a security guard between 2001 and 2003.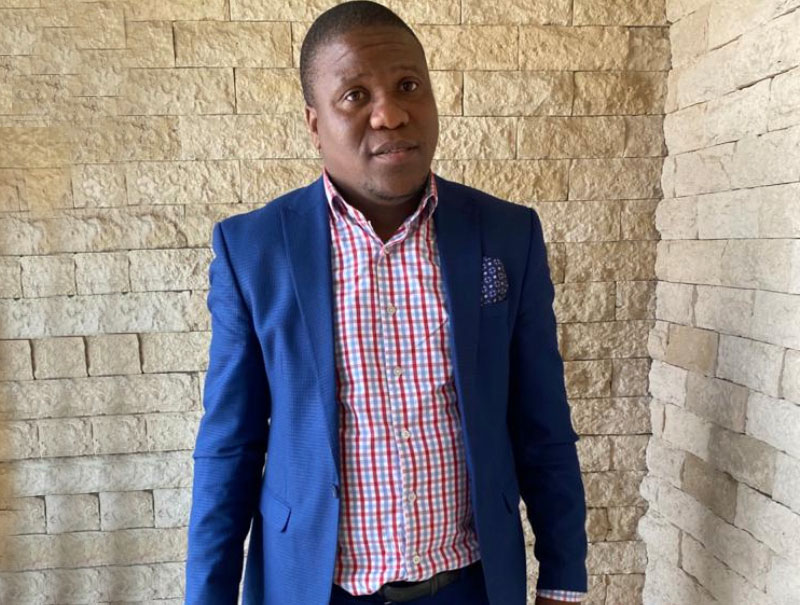 At church, he met Thenjiwe Mthwethwe, who was studying at the University of the Western Cape (UWC). She provided him with information and told him about the possibility of becoming a university student. Siviwe contributed towards his registration fees but had to negotiate to pay the shortfall in order to be registered at UWC. As a student, he continued to work as a security guard at night while attending classes during the day.
Mluleki graduated from UWC with a BCom in 2008, after which he was employed at the Passenger Rail Agency of South Africa (PRASA), first on a temporary basis in 2008 and then as a permanent employee in 2010. While at PRASA, he received bursaries, which allowed him to pursue his studies further. This included a BTech from the Cape Peninsula University of Technology (CPUT) in 2011, an MTech from CPUT in 2013, and a master's in business systems from the University of Wismar (Hochschule Wismar) in 2015.
'Education is the most powerful weapon'
Mluleki registered for his PhD at UCT in 2015. His area of focus was knowledge management systems in parastatal organisations. His PhD was supervised by Professor Michael Kyobe, and the topic of his dissertation was "Nontechnical factors that influence the implementation of a knowledge management system in a parastatal organisation in South Africa".
"Education is the most powerful weapon which you can use to change the world."
Mluleki is inspired by former president Nelson Mandela's quote, "Education is the most powerful weapon which you can use to change the world", and decided to organise a graduation event on 31 July, at which a pre‑recorded keynote address by UCT Vice-Chancellor Professor Mamokgethi Phakeng was broadcast, in order to inspire people in townships to pursue university education.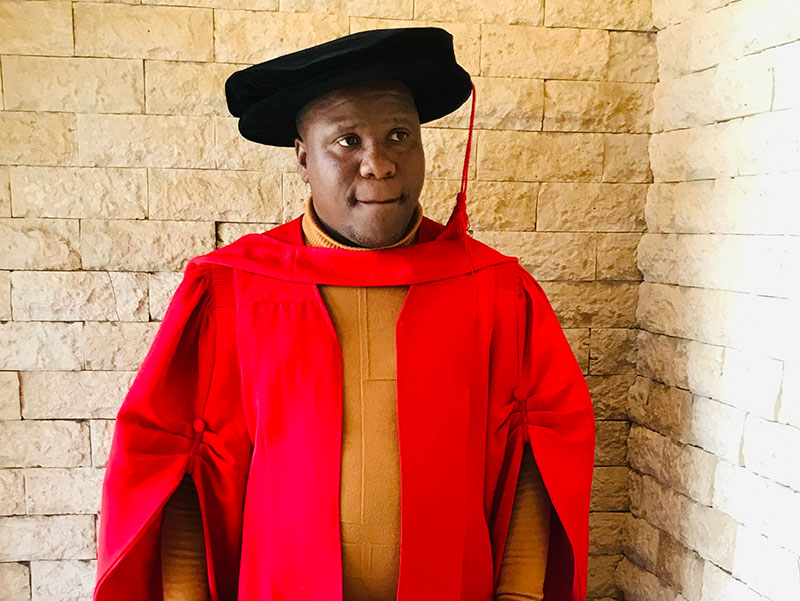 He had originally hoped to have a celebration in his hometown in the Eastern Cape but decided instead to hold the ceremony in Khayelitsha. The idea behind the ceremony is to bridge the big divide between universities and townships. The audience at the ceremony included community leaders, Grade 12 learners, church leaders, and other graduates from different institutions. Members of the Majavu family, as well as colleagues from PRASA and other educational institutions, were also be present.
In particular, Mluleki looks forward to the opportunity to celebrate his achievement with his siblings; his grandmother; his mother, Nozibhozo Caroline Majavu, and his father, Themeblani Roy Majavu.
Mluleki is also the first from his family to graduate from university, and three of his siblings have gone on to pursue tertiary education. As a result of his academic achievements, he has started to motivate people around him to further their studies.
And as if that's not enough, Mluleki has also gone on to establish the Dr Mluleki Majavu Foundation to provide mentorship and guidance to young people.
---
This work is licensed under a Creative Commons Attribution-NoDerivatives 4.0 International License.
Please view the republishing articles page for more information.
---