Faculty of Commerce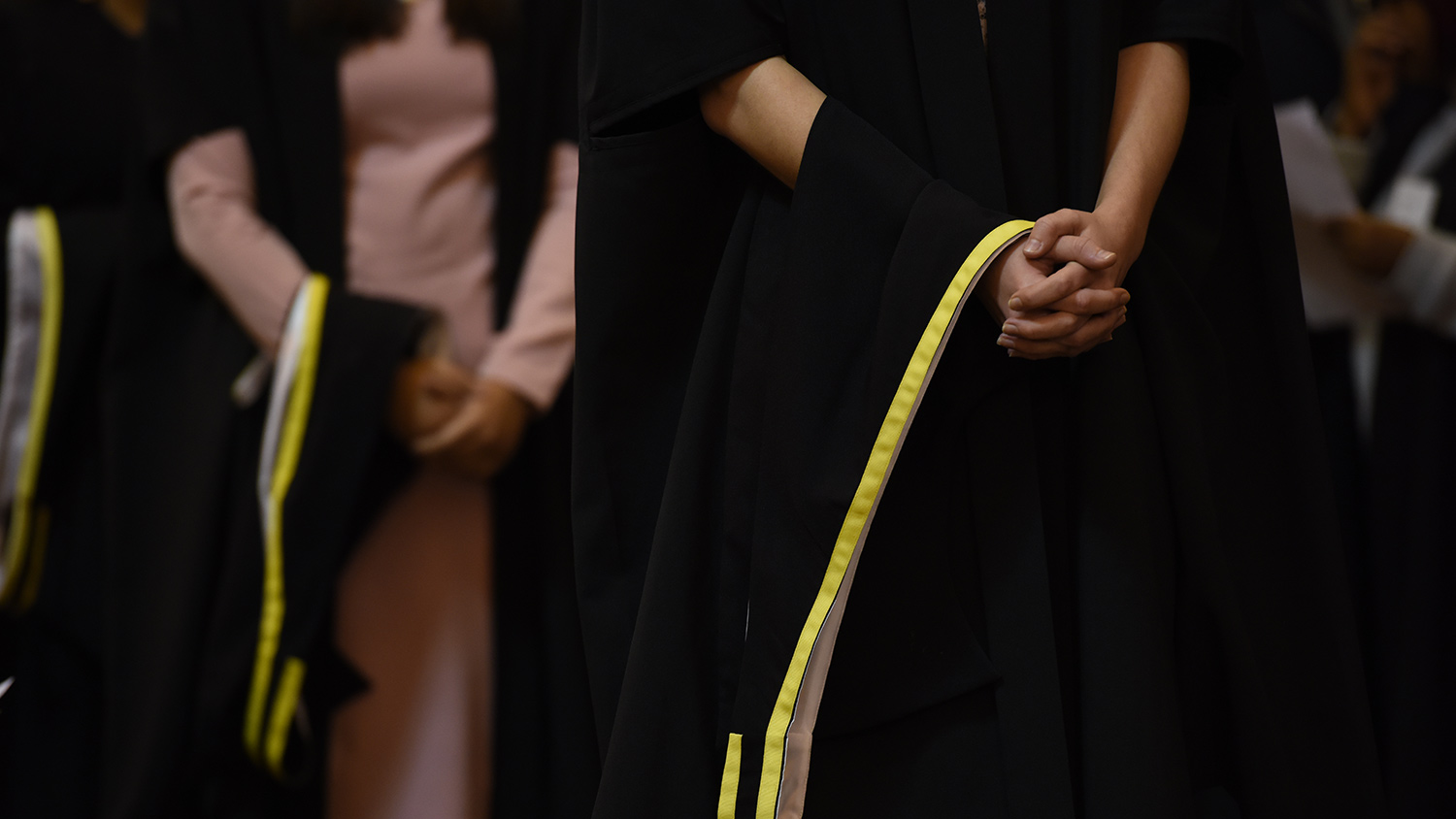 Women's leadership programme
The Nelson Mandela School of Public Governance partnered with the Local Government Sector Education and Training Authority (LGSETA), the South African Local Government Association (SALGA) and Zenande Leadership Consulting to create a unique Local Government Women's Leadership Development Programme. The inaugural eight-month leadership development programme – aimed at women leaders in local governance – ran from April to November 2020.
Keeping count of skills sets
The faculty's Southern Africa Labour and Development Research Unit (SALDRU) launched Siyaphambili (We are moving forward). This platform monitors the proportion of South Africans with post-school qualifications. The platform will help to track and monitor progress in the next decade to fast-track economic growth. The initiative is part of SALDRU's post-school education and training research project.
Youth employment intervention
SALDRU is also leading a programme to underpin an intervention to support South African youth who are not in employment, education or training (NEET). Called the Basic Package of Support (BPS), it was developed by a research consortium in consultation with stakeholders who included young people. The project is now in its second phase and is led by SALDRU in collaboration with partners such as UCT's Abdul Latif Jameel Poverty Action Lab Africa, the University of Johannesburg's Centre for Social Development in Africa (CSDA), the DG Murray Trust and The Jobs Fund.
Honour for commerce alumnus
Alumnus Uzair Essack is one of the "revolutionary thinkers" and inspiring minds listed on the sixth annual Forbes Africa 30 under 30 list. The 28-year-old founder and managing director of CapeCrops – a supplier of South African fruit and vegetables to roughly 25 countries around the world – was named as one of the people who is "forging ahead with incredible, creative and profound strategies to shape our tomorrow".
Femmeact supports women in actuarial science
Femmeact is an initiative to support women in actuarial science, both at university and in the workplace. It was relaunched recently in the faculty's actuarial science section after a hiatus of several years. Thanks to the UCT Actuarial Science House Committee's Ciara Madella, a final-year student; third-year student Cara Geduld; and the former head of the actuarial science department Shivani Ranchod, Femmeact is back on the map. The numbers of women students and professional actuaries are starting to shift, but Ranchod said that they're a long way away from a 50/50 representation.
---
Faculty of Engineering & the Built Environment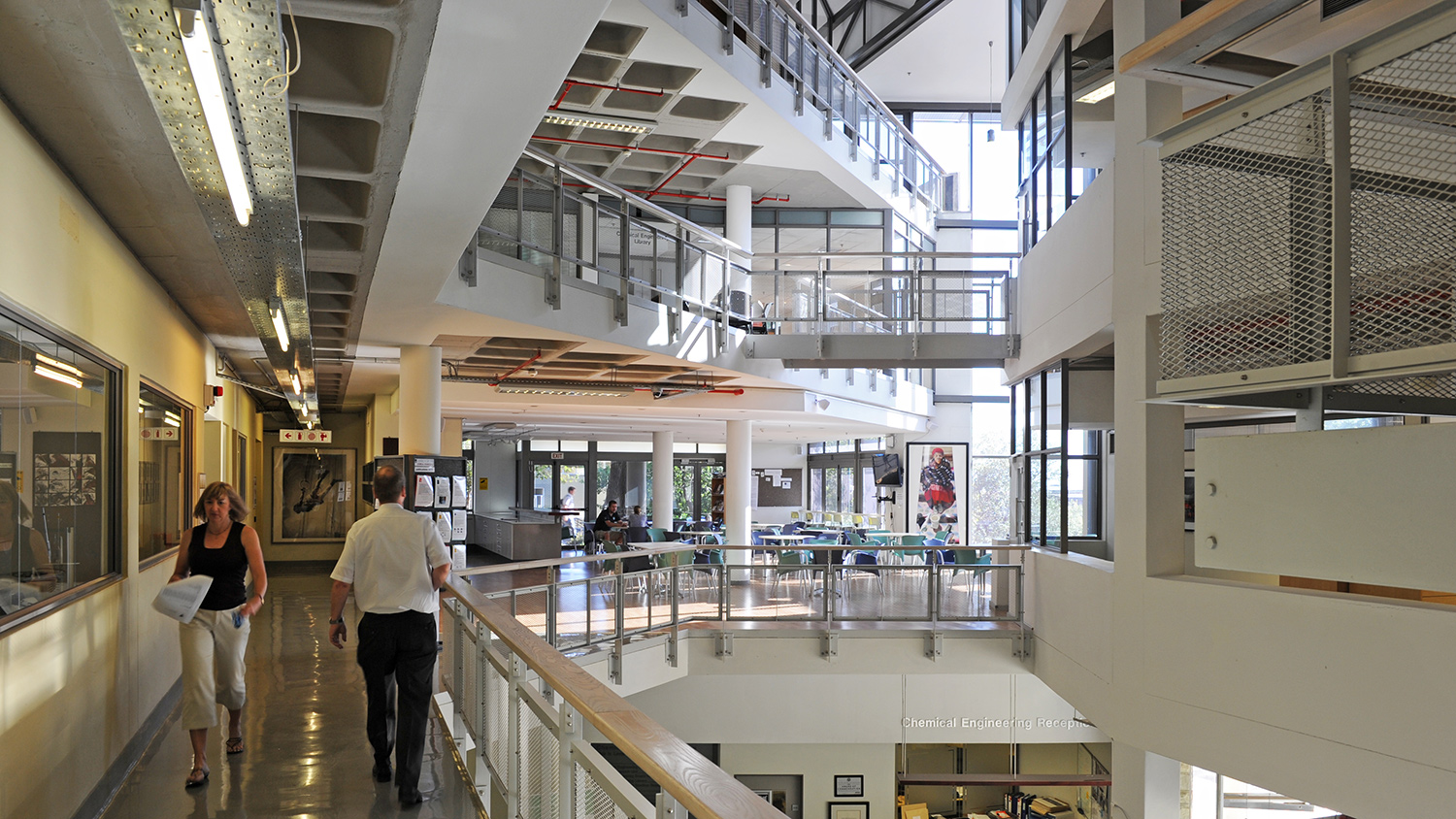 Grant for electrolyser group
Dr Rhiyaad Mohamed, a researcher in the electrolyser group in HySA Catalysis in the Department of Chemical Engineering, has secured substantial funding from the German Federal Ministry of Education and Research (BMBF). This will underpin further research in electrolysers – devices that convert electrical energy into chemical energy in the form of oxygen and hydrogen. When the electrical energy is derived from renewable sources, such as wind and solar, the hydrogen produced can be used as a potential clean energy carrier to replace fossil fuels and help to decarbonise the global economy.
Winkler joins IPCC report writing team
The United Nations' (UN) Intergovernmental Panel on Climate Change (IPCC) appointed Professor Harald Winkler to join an international team to write and review its Synthesis Report for the Sixth Assessment Report (AR6 SYR). He is one of two UCT researchers to be appointed to the team. The AR6 SYR is a document that integrates all the IPCC's reports for this assessment cycle. Professor Winkler will join 30 authors and nine review editors from around the world to form the core writing team.
Innovation award in chemical engineering
Professor Jochen Petersen from the Department of Chemical Engineering is one of six scientists from Africa who received a German-African Innovation Incentive Award (GAIIA) in 2020.
His partner is Professor Bernd Friedrich from RWTH Aachen University and their project, VaReeWa (Value Recovery from e-Waste), is the development of a combined thermal pre-treatment and hydrometallurgical process route for value recovery through small-scale recyclers in Africa. When disposed of correctly, e-waste offers a valuable secondary resource for precious metals such as copper and gold.
Frist African to win astronautics medal
Alumnus and space expert Professor Peter Martinez has become the first African to win the prestigious Frank J Malina Astronautics Medal. The medal honours the late American aeronautical engineer and painter. It has been presented annually since 1986 to educators who have demonstrated excellence in taking the fullest advantage of available resources to promote astronautics and related space sciences studies.
Selected for future professor programme
Dr Elaine Govender-Opitz from the Department of Chemical Engineering was selected for the Department of Higher Education and Training's (DHET) Future Professors Programme. All 26 South African universities submitted nominations for the programme. Govender-Optiz specialises in mineral bioprocessing. The programme prepares promising early career academics to become a new cohort of South African professors, especially women and people of colour, across the disciplines.
Engineering honour for Harrison
Professor Sue Harrison is one of 18 international members elected to the National Academy of Engineering and one of only six from Africa among them. Election to the academy is among the highest professional distinctions accorded to an engineer. She has been recognised for her work in biochemical engineering and its application to mining and environmental remediation. (Harrison is also the Deputy Vice-Chancellor for Research and Internationalisation.)
Researchers shine at awards
Two out of the six UCT finalists for the 2020 National Science and Technology Forum (NSTF) awards were from the EBE faculty: Professor Jennifer Broadhurst (Department of Chemical Engineering) and Associate Professor Abimbola Windapo (Department of Construction Economics and Management). Broadhurst was a finalist for the W Kambule–NSTF Award: Researcher, and Windapo a finalist for the Engineering Research Capacity Development Award: Economics and Management, which she subsequently won.
Waste to Fuel Initiative among global finalists
The Waste to Fuel Initiative, a collaborative project under Professor Eric van Steen in the Department of Chemical Engineering, and a research team spanning three continents (South Africa, Brazil and India), is an IChemE Global Awards 2020 finalist in the Energy category. The awards celebrate chemical, process and biochemical excellence and are widely considered the world's most prestigious chemical engineering awards.
---
Faculty of Health Sciences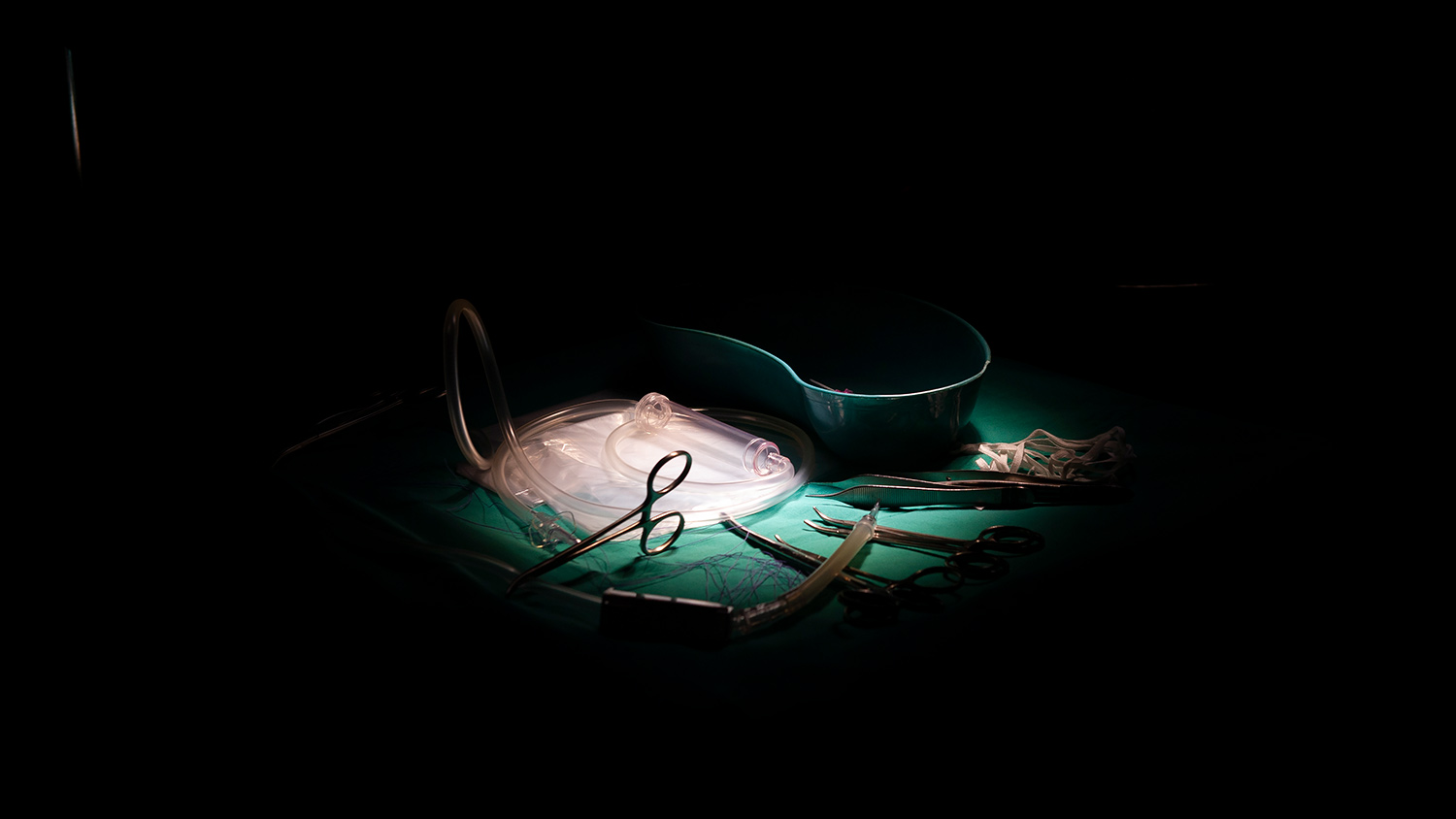 2020 Open Textbook Awards
UCT's 2020 Open Textbook Awards went to Professor Johan Fagan and Dr Michael Held. Professor Fagan's 2017 Open Access Atlas of Otolaryngology, Head and Neck Operative Surgery includes contributions from authors in 23 countries and provides step-by-step descriptions of surgical procedures. Dr Held's 2020 Orthopaedics for Primary Health Care was produced by the Learning Innovation via Orthopaedic Network.
Undergrad students keep elderly company
Observing COVID-19 safety protocols, a group of medical students visited elderly citizens during the national lockdown. The Adopt a Granny/Grandpa initiative is run by the student-led UCT Surgical Society (SurgSoc), a group of over 600 medical students, in partnership with social housing provider Communicare.
Public health registrar designs winning public-facing dashboard
Dr Muzzammil Ismail, a public health registrar in the School of Public Health and Family Medicine and the Western Cape government, designed the award-winning Western Cape Department of Health COVID-19 Public Facing Dashboard, which gained millions of views. Just as you would check the weather, the dashboard allows you to check infection rates across the province. He was assisted by the Health Impact Assessment Directorate, the Provincial Health Data Centre, the Epidemiology and Surveillance Unit, the Health Information Management Directorate and the Centre for e-Innovation (Department of the Premier).
Faculty and province sign bilateral agreement
The faculty and the Western Cape Department of Health signed a bilateral agreement for training and collaboration. This agreement governs the relationship between the two as regards their shared mandate of education, research and service. It also forms the basis for shared responsibilities through joint staff appointments for teaching health sciences students across the province, conducting relevant research and enhancing patient care and service delivery.
Hospital of Hope
Several faculty members were involved in the Hospital of Hope, an intermediate care field hospital established at the Cape Town International Conference Centre (CTICC) to augment hospital services for those with COVID-19. Among them were Professor Lee Wallis and his emergency medicine team; as well as teams led by Associate Professor Klaus von Pressentin and Dr Tasleem Ras (the facility's clinical managers) from the Division of Family Medicine, and Professor Steve Reid from the Primary Health Care Directorate.
Transformation framework launched
The faculty launched its Transformation Framework on 16 June 2020 with the Deanery committing to meeting specific objectives within a year. This builds on previous mandates, including the first Transformation Framework Document, adopted in 2016. The latest framework provides a resource for the faculty's research units, divisions, departments and institutes to align with UCT's broader Vision 2030 transformation goals.
Honouring Bongani Mayosi: 'Lift as you rise'
On the anniversary of his birthday, UCT colleagues, family and friends honoured the late Professor Bongani Mayosi with a bibliography, an inaugural lecture and the renaming of the Health Sciences Library, which is now known as the Bongani Mayosi Health Sciences Library. This is just one of several initiatives forming part of the Bongani Mayosi Legacy Project, a collaboration between the Faculty of Health Sciences, UCT Libraries and the Mayosi family.
---
Faculty of Humanities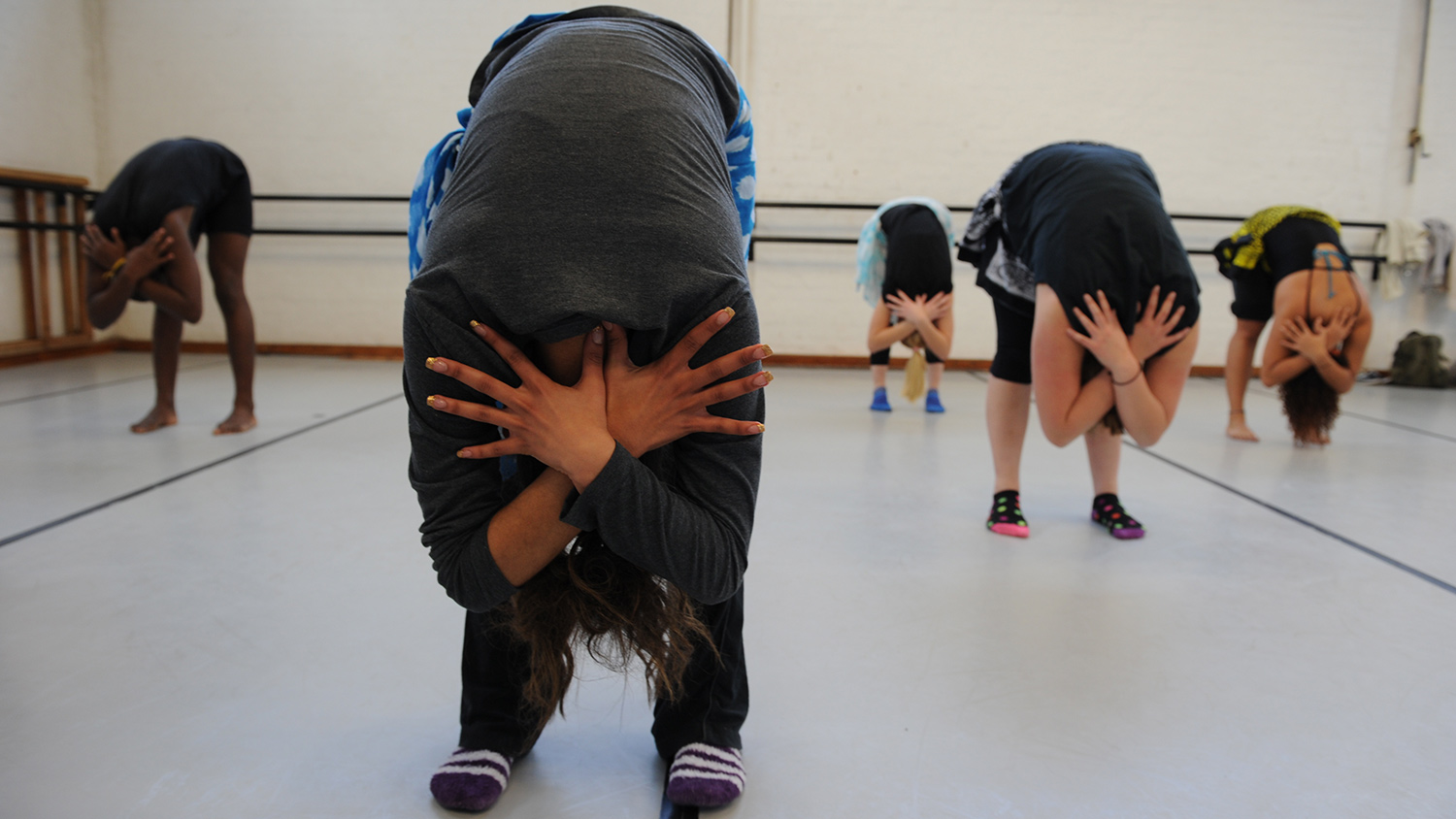 ICA wins big at Humanities Awards
It was a big year for the Institute for Creative Arts (ICA) as it scooped a major national award and launched a new virtual fellowship programme.
The Award for Best Public Performance at the fifth installation of the Humanities and Social Sciences (HSS) Awards, held in March 2020, was taken by the ICA Live Arts Festival 2018, curated by Jay Pather. The performance featured over 50 artists from seven countries across the globe.
HUMA is back in town
The Institute for the Humanities in Africa (HUMA) was relaunched in 2020. Dr Divine Fuh, newly appointed HUMA director, has big plans for the unit.
"We are revitalising one of Africa's most ambitious humanities intellectual projects," said Dr Fuh.
"HUMA turns 10 this year and its relaunch will continue the impressive work already accomplished by HUMA, which has included creating a collective intellectual project providing coherence and cohesion to the faculty's intellectual life and constituting a space for individual researchers to contribute to HUMA's research."
Guzula wins IBBY literary award
Xolisa Guzula's acclaimed Iinkonde eMnyango, an isiXhosa translation of Maryann and Shayle Bester's Elders at the Door, won the 2019 Exclusive Books IBBY SA Award for Best Translation (awarded in 2020). It was the first time a prize for best translation had been awarded. Guzula is a lecturer in the School of Education.
Honours for CFMS director
It's been a big year for Professor Herman Wasserman, director of the Centre for Film and Media Studies. He has won the 2020 UCT Book Award for Media, Geopolitics and Power: A View from the Global South. Wasserman is the director of the Centre for Film and Media Studies. He also received two honours from the International Communication Association (ICA), the world's largest academic association for those engaged in the broad discipline of communication.
The first honour is his recent election as an ICA Fellow. Wasserman is the first person working at an African university to have received this recognition.
The second honour Wasserman received from the ICA is his appointment as the editor of the Annals of the International Communication Association, a peer-reviewed quarterly journal.
Historic launch of San and Khoi Research Unit
Situated on land below Huri ǂoaxa (Hoerikwaggo, or the mountain in the sea) that was once home to the Khoi and San, UCT marked a milestone on its transformation journey with the launch of the Khoi and San Centre.
The centre will foreground erased or marginalised indigenous knowledge, rituals, language and "ways of knowing" of the San and Khoi clans across the university and its communities. Many of their descendants still live in communities across the Cape Flats – and many are students, staff and graduates of the university.
A highlight of the launch was the announcement that an undergraduate programme offering Khoekhoegowab would be developed at UCT in the next five years.
An online treasure trove of material about the deep past
A trial version of the 500 Year Archive (500YA) is now available online (www.fhya.org) for public consultation. It is designed to support historical enquiry into the 500 years before colonialism in what is today KwaZulu-Natal and its neighbouring regions. It is proving to be a treasure trove for researchers working under lockdown conditions.
The 500YA is one of the digital outputs of the Archive and Public Culture (APC) research initiative in the History department, headed by National Research Foundation (NRF) Chair, Professor Carolyn Hamilton. The APC supports enquiry into the persistently neglected history of southern Africa before colonialism.
New Creative Writing MA a first for SA
A core aspect of the decolonial project is retaining and developing indigenous languages and the knowledges they enable and the exclusionary practices they disrupt. To this end, UCT's School of Languages and Literature became the first department, nationally and internationally, to offer a Creative Writing MA with a core module in isiXhosa prose and poetry. The module was launched at the beginning of 2020.
---
Faculty of Law
MacFarlane family underpins generous scholarship
The Everard and Joan MacFarlane Family Leadership Scholarship has been established and generously endowed by law alumnus Roger MacFarlane and his family. The first four awards will be made in 2021. Thanks to support from alumni, donors and friends, the faculty granted more than R2.5 million in undergraduate and postgraduate scholarships during 2020. Cliffe Decker Hofmeyr's LEAF (Legal Education Advancement Fund) Scholarships supported 20 LLB students through a year of study.
Healthy registration, grad stats
In 2020, 1 288 undergraduate and postgraduate students were registered with the faculty, including 187 PhD candidates. A total of 362 students graduated in the 2020 cycle, 18 of whom qualified with PhDs.
Jointly awarded PhD
Tabeth Masengu became UCT's first recipient of a jointly awarded PhD in Law, in this case with Ghent University in Belgium, when she defended her thesis online in May and concluded her exams in June. Her examiners were unanimous in awarding the doctorate without corrections.
Dual moot honours for students
UCT's Yuri Behari-Leak and Justin Winchester took dual winning honours at this year's Kate O'Regan Intervarsity Moot Competition. The best speaker award went to Behari-Leak. Another UCT team reached the semi-finals. The title was contested by the University of the Western Cape, Stellenbosch University, the University of Fort Hare, the University of Johannesburg, Rhodes University and the University of the Free State.
Honour for law and society mentors
Professor Dee Smythe (Centre for Law and Society) and Associate Professor Kelley Moult (Centre for Criminology) made history when they were both chosen for the Stan Wheeler Mentorship Award for their joint efforts in mentoring law and society scholars, and graduate/law students in Africa. This is the first time the award has gone to scholars based in the global south, and the first time it has been awarded for joint work.
Magistrates under pressure, survey shows
High volumes of work, rapidly rising stress levels and a constant fear for their safety are some of the concerns that South African magistrates highlighted in a research survey facilitated by the Democratic Governance and Rights Unit (DGRU). The unit is one of the continent's leading research centres in judicial governance. The research survey is the first of a series being conducted in South Africa, Malawi and Namibia on the state of the judiciary. Some 156 magistrates were surveyed for the first analysis.
Africa's first Centre for Law and Technology
In its 160th year, the faculty has committed to establishing Africa's first Centre for Law and Technology. This will explore the parallels between law and technology and their interconnectedness for research as well as teaching, and learning in a rapidly changing and tech-driven world. The multidisciplinary centre will be based at UCT.
---
Faculty of Science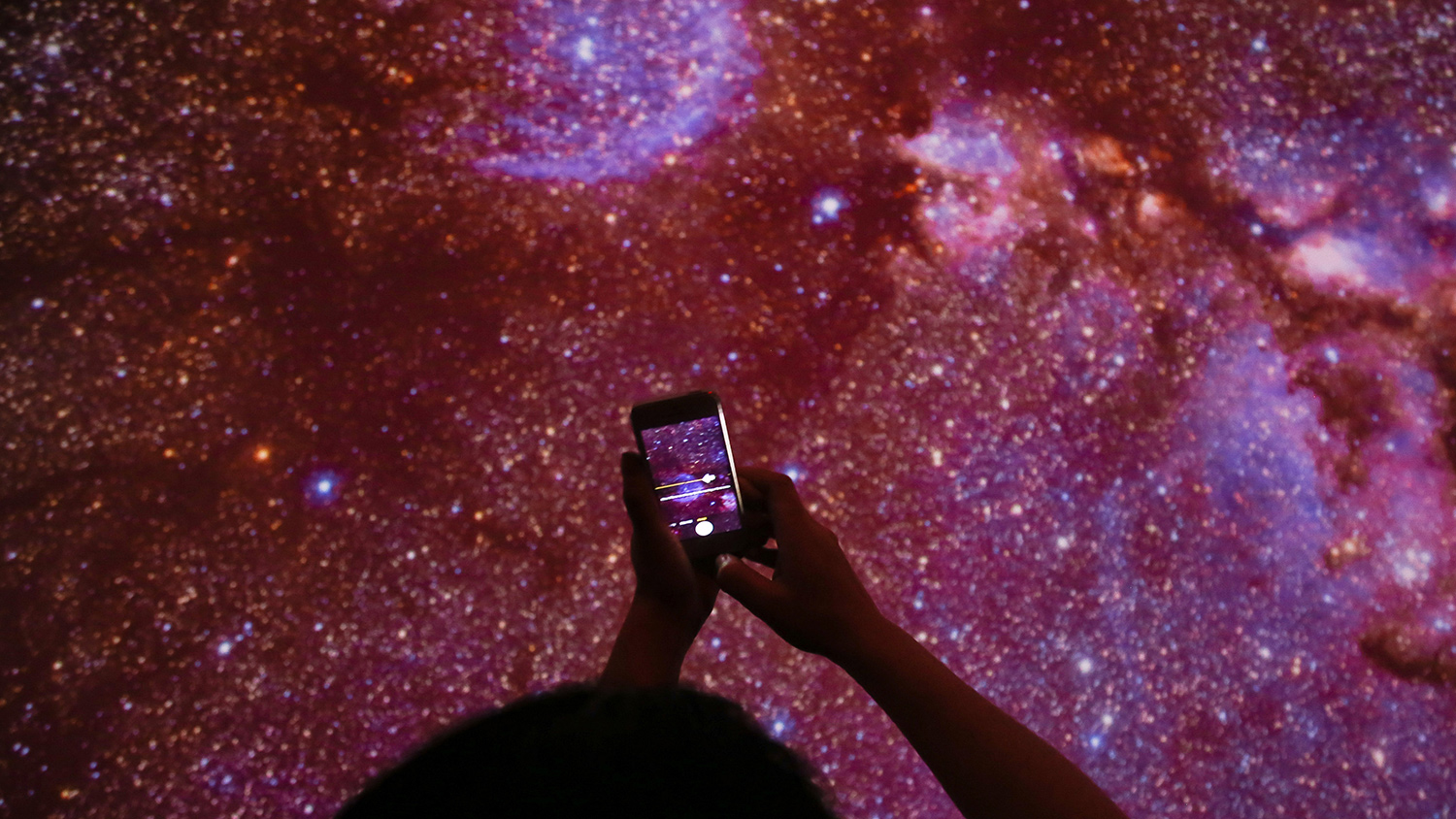 Fawcett among elite young scientists
Dr Sarah Fawcett (Department of Oceanography) joined an elite group of young scientists at the World Economic Forum's Young Scientists Programme. Young Scientists are selected based on their contribution to advancing science in health, sustainability, inclusiveness and equity. Fawcett's research seeks to understand the connections between the Earth's climate system components, as well as human impact on marine environments.
FLAIR fellowships
Four young researchers have been selected for the 2020 cohort of Future Leaders – African Independent Research (FLAIR) fellows. These fellowships are awarded to talented African early-career researchers whose work is focused on solving Africa's needs. They are Dr Lauren Arendse (Drug Discovery and Development Centre, H3D); Dr Rondrotiana Barimalala and Dr Ross Blamey, (Department of Oceanography); and Dr Felix Sizwe Dube (Department of Molecular and Cell Biology). They joined a global group of 30 promising researchers.
Young researcher awards
Dr Itumeleng Monageng (Department of Astronomy) and Dr Susan Cunningham (Department of Biological Sciences) both received a College of Fellows Young Researcher Award. These annual awards recognise outstanding scholarly work by young academics who have made significant contributions to research in their field.
Award honours young African women scientists
PhD student Doaa Ali (Department of Chemistry) is the winner of the 2020 Sub-Saharan Africa Young Talents Awards L'Oréal–UNESCO For Women in Science prize. The Women in Science Sub-Saharan Africa regional programme, a joint initiative by L'Oréal and the United Nations Educational, Scientific and Cultural Organization (UNESCO), was launched in 2010 to promote and encourage young African women's participation in science.
Team develops COVID-19 diagnostic reagents
Professor Ed Rybicki and his team in the Biopharming Research Unit (BRU) received an award from the Department of Science and Innovation, the South African Medical Research Council and the Technology Innovation Agency to develop diagnostic reagents for COVID-19. Reagents are chemical substances used in laboratories to test patient swab samples for COVID-19. Among the eight applications to produce reagents, the BRU – a unit within the Department of Molecular and Cell Biology – was one of only three to have received the funding award.
Inspirational medicine maker
Professor Kelly Chibale was among the top 20 inspirational medicine makers in the field of small molecules recognised by the United States-based The Medicine Maker's prestigious 2020 Power List. Professor Chibale is founder and director of Africa's first integrated drug discovery and development centre, H3D. The list celebrates the most inspirational professionals working in the global pharmaceutical industry.
Conservation champion
Leading arid zone ecologist Professor Timm Hoffman (Department of Biological Sciences) won the World Wide Fund for Nature's (WWF) prestigious Living Planet Award for 2020. The accolade recognises his contribution to both conservation and to helping the people who are dependent on the land in some of South Africa's driest regions. The award is made to exceptional South Africans who, through their contribution to conservation, inspire people to live in harmony with nature.
---
Centre for Higher Education Development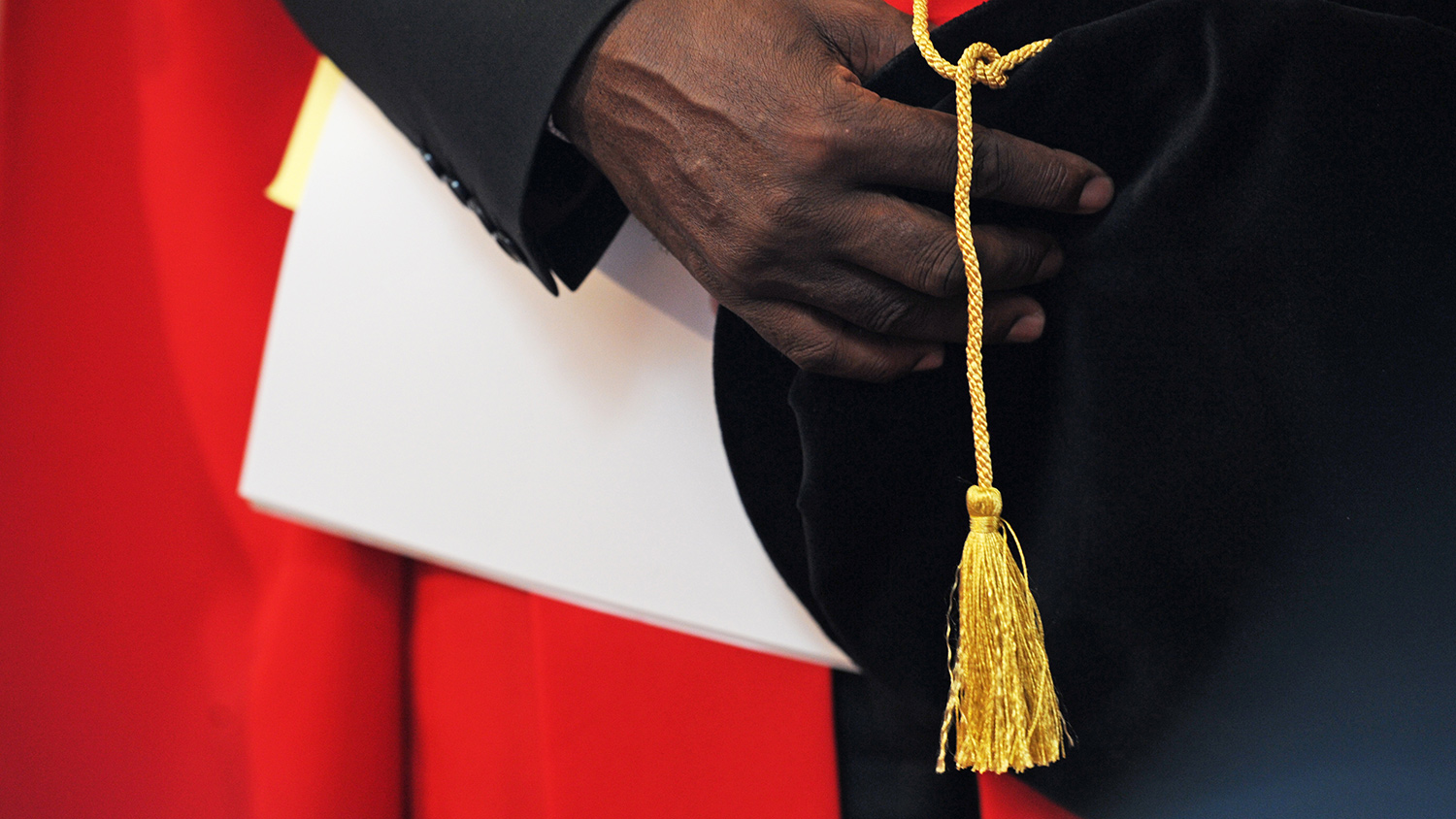 VC's service excellence award for CILT
The Centre for Innovation in Learning and Teaching (CILT) received the Vice-Chancellor's Service Excellence Award for supporting UCT's transition to emergency remote teaching in response to COVID-19. Remarkably, this was achieved in five weeks. The annual award acknowledges outstanding service by staff who have contributed to the delivery of exceptional and significantly improved services to UCT's staff and students.
UCT_CARES launched
UCT's Central Advising and Referral Services (UCT_Cares), a call centre and referral system developed by CHED's Academic Advising Project, was launched to provide the campus community with a central point of contact for information and services. Though many nodes of support already exist within the university, UCT_Cares will help students and the greater UCT community to navigate and connect to these nodes, said Dr Riashna Sithaldeen, the project lead.
UCT Plus recognises student volunteers
The UCT Plus programme rewards students for their work in elected leadership positions or mentoring and volunteering roles in various arenas by recognising these activities as formal accreditations on their academic transcripts. Students who have been volunteering at the COVID-19 front lines will now have their efforts formally recognised on their transcripts in the form of a UCT Plus COVID-19 Service Leadership Award. 2020 has seen a 300% increase in the number of student societies signing up for UCT Plus.
Careers Service bags 11th win
The Careers Service retained its Best Careers Service title for the 11th consecutive year. This is awarded annually by the South African Graduate Employers Association (SAGEA). UCT Careers Service sets the benchmark for best practice among the 26 higher education institutions in South Africa. The service supports all students with free information, advice and access to personal and professional development opportunities.
Virtual NBTs
In response to the COVID-19 pandemic, the Centre for Educational Testing for Access and Placement (CETAP) debuted the National Benchmark Tests (NBTs) on a virtual live testing platform.
Virtual teaching and learning conference
UCT's Teaching and Learning Conference, themed "Shifting Academic Identities", was held virtually for the first time, because of COVID-19, and attracted 578 participants. COVID-19 and the rise of emergency remote teaching at UCT have profoundly affected the identity and roles of academics. No longer the centre of their classrooms, many have felt a sense of dislocation and disembodiment. These and other changes catapulted UCT into the future, Deputy Vice-Chancellor for Teaching and Learning Associate Professor Lis Lange said at the opening.
---
This work is licensed under a Creative Commons Attribution-NoDerivatives 4.0 International License.
Please view the republishing articles page for more information.
---