When the University of Cape Town's (UCT) African Studies library was destroyed by fire in April this year, so too were many resources on the cultures and languages of Southern Africa's indigenous people. But new knowledge produced by the university's youngest research entity, the San and Khoi Centre, is set to revive this archive.
The San and Khoi Centre in the Centre for African Studies (CAS) calls this "unburning the fire". It's a powerful metaphor coined by A/Xarra Restorative Justice Forum chair, Tauriq Jenkins, for the restoration process and knowledge gathering, and was also the title of the inaugural Faculty of Humanities San & Khoi Heritage Month Colloquium on 29 September 2021.
Among those who presented at the colloquium were: Vice-Chancellor Professor Mamokgethi Phakeng; Dean of Humanities Associate Professor Shose Kessi; Chris Cooter, the Canadian High Commissioner to South Africa; and indigenous scholars Dr Florence Glanfield, vice-provost (indigenous programming and research) at the University of Alberta, Canada, and a member of the Métis Nation of Alberta, and Tracey McIntosh, Professor of Indigenous Studies Co-Head of Te Wānanga o Waipapa (School of Māori Studies and Pacific Studies) at the University of Auckland, New Zealand.
The colloquium also included recorded excerpts from three San and Khoi cleansing ceremonies on middle and upper campus. The ceremony on upper campus aimed to provide a spiritual and ritual acknowledgment of the ash remains of the former African Studies library.
Unburning the fire
In her address, Dr June Bam-Hutchison of CAS and the San and Khoi Centre said, "[The] symbolic unburning of the fire that came with the wind and gutted this precious archive was a crucial moment … and (from) where this colloquium borrows its name."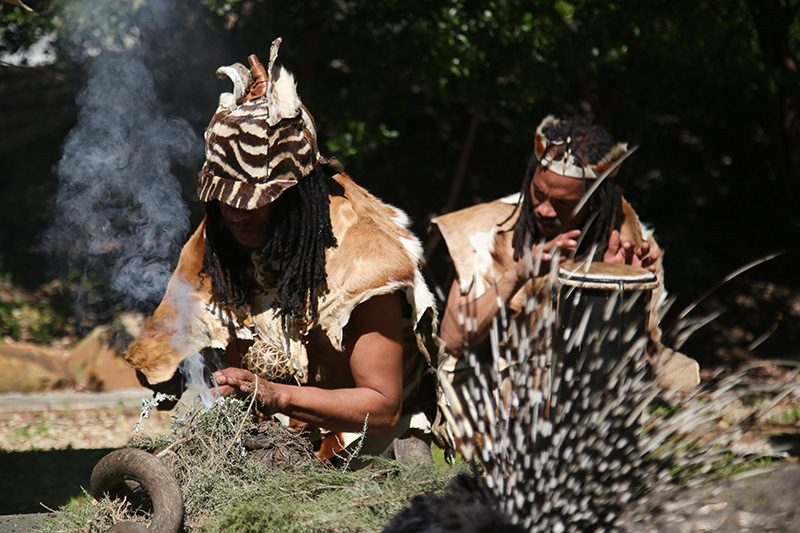 Dr Bam-Hutchison presented two new research projects that contribute to rebuilding the indigenous archive at UCT. The first includes two peer-reviewed publications on indigenous women's knowledge by indigenous women themselves. This had been missing from mainstream scholarship, she said. The second is a language and cultural digital archive for southern Africa. This includes an interactive map of rivers, mountains and places with their indigenous names and the meanings and stories attached to those names.
"It's a research mission that falls squarely within the university's commitment to decoloniality."
The projects are an enormous contribution for a centre that is only a year old (it was launched in Heritage Month September 2020), its founding coinciding with the COVID-19 lockdown, said Associate Professor Kessi.
Opening the colloquium, Kessi said the centre had been launched to foreground indigenous knowledges, rituals, languages and ways of knowing.
"Many San and Khoi descendants live in communities across Cape Town, and many are our students, staff and graduates and so it's a research mission that falls squarely within the university's commitment to decoloniality."
Two new knowledge projects
The first of the peer-reviewed publications, Rethinking Africa: Indigenous Women Re-Interpret South Africa's Past, volume four, was edited by Bam-Hutchison and Bernedette Muthien. It harnesses the work of leading scholars, feminist activists and community poets and explores knowledge production in cultural rituals, remembering and rematriation (a concept linked to indigenous peoples' activism and returning to respect for Mother Earth). The second book, written by Bam-Hutchison (who also writes as June Bam), is titled Ausi Told Me: Why Cape Hersteriographies Matter.
"When our African Studies library and collections were struck by a devastating fire this year, our collective psyche drew strength from knowledge passed on for generations. This resides outside of the institutional archive," she said.
"Both books enrich understanding of our deep interrelated pasts."
The second project, the southern African language and cultural digital archive, which includes the interactive map, is the first of its kind. Most of the rivers, mountains and places have indigenous names and the archive documents these in the N|uu and Khoekhoegowab erased and endangered languages, and their connection with isiXhosa, Setswana and other southern African languages.
"We've surveyed approximately 1 000 names in original orthography, and 3 500 location points through plotting geographical coordinates on the map. The total place names surveyed were close to 5 000 with the clicks of Khoi and San languages which spanned South Africa, Namibia, Botswana and Angola before the creation of contemporary, colonially created frontiers of nation states," said Bam-Hutchison.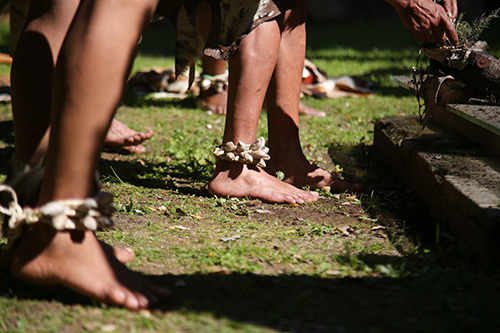 The research process involved 40 workshops with community linguists, historians and archaeologists, and included other universities such as Nelson Mandela University and Sol Plaatje University.
The research architecture was designed in partnership with UCT's Library and Information Science department with research support from Geographic Information Systems for the cartographic mapping of the indigenous languages and stories data. This archive is linked to the Worldwide University Network's Indigenous Research Network and indigenous scholars in New Zealand, Australia, Canada and the United States.
Restorative work
The restorative aspect of the centre's work could not be underestimated, said Kessi.
"This important work in higher education can help heal wounded communities that have suffered cultural genocide, strengthen public understanding of our language and cultural commonalities, and enrich our knowledge base of indigenous plants, places and cultural rituals. It can help restore erased languages to the realm of living languages, open greater public and student access to endangered languages and grow African multilingualism skills."
In her introduction, Professor Phakeng said, "UCT proudly stands as the best in Africa as global ranking agencies have named us, but our transforming university cannot thrive in this position if we are silent about the multiple forms of genocide and land dispossession suffered by the San and the Khoi people who were here before us. Too often, discussions on this topic have left out the voices of the people themselves."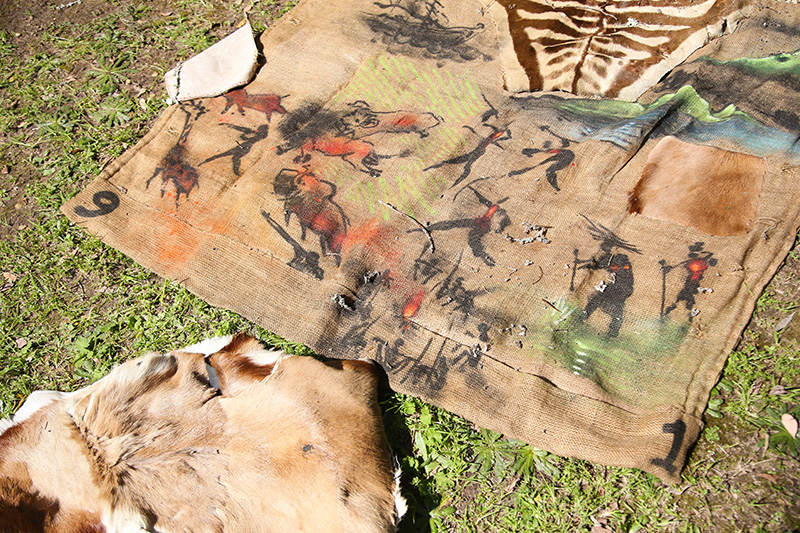 In his address, Cooter said that 30 September marked Canada's first National Day for Truth and Reconciliation, part of undoing the country's own difficult history with its indigenous peoples; over 50 distinct nations speaking more than 50 languages.
It was also an occasion to honour the lost children and survivors of Canada's residential schools for indigenous children, their families and communities, Cooter said. The national day had been modelled on South Africa's Truth and Reconciliation Commission.
"How do we respect indigenous culture? And how do we build a better future together without forgetting our past?"
"And so again, here's a link we have with South Africa. Of course every country home to indigenous peoples has a different history, and each is following a different and unique path. But there are many areas that we have in common. How do we appropriately atone for injustices, some of which continue? How do we respect indigenous culture? And how do we build a better future together without forgetting our past?"
Dr Glanfield traced the slow and arduous process of recognition for indigenous languages and introducing the teaching of these in schools and universities in Canada.
"And then over the last 20 years, there's been a heightened awareness of what it means to be situated on indigenous lands … and what it means to ensure and honour the sovereignty of indigenous knowledge systems, and the voices of indigenous people.
"And at the University of Alberta, we are working at acknowledging the colonial practices that systemically silenced the voices of First Nations, Inuit peoples, and knowledge systems."
She added, "What I love about celebrations like today about the work that June and Tracey (McIntosh) and I are engaged in [through our Worldwide University Network research project] is that we are here, and our voices are present. And we are helping shape and reshape universities in ways that I believe will contribute to different ways of living with Earth, living with human beings, and creating a more just society."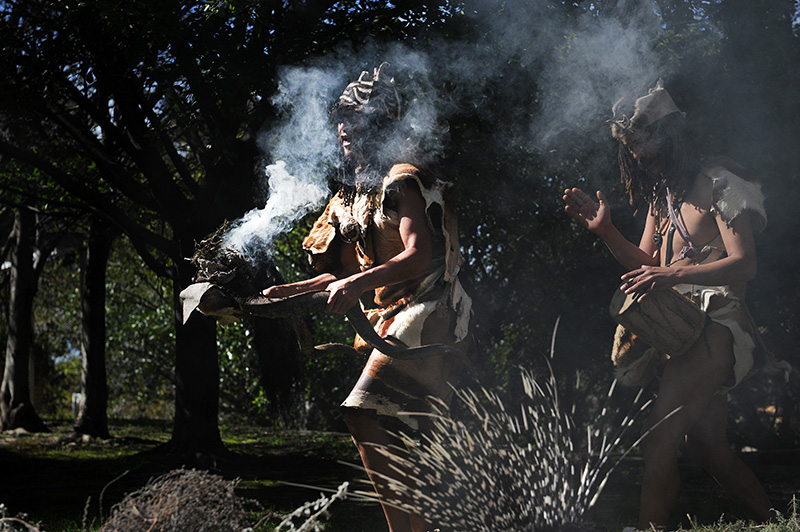 Professor McIntosh said, "These types of acts demand a profound honesty, a radical honesty of our past. What these stories do is they render visible that which has been rendered invisible, through extreme forms of violence, through symbolic violence, and through structural violence.
"[It's] the slow violence of institutional racism and racism and its other forms, the slow violence of poverty, of marginalisation and the incremental nature in the day-to-day spaces of those.
"We can't see their effects immediately, but they are felt intergenerationally; and it is through these works of decolonisation, of retelling and validating, and through these acts of restoration and the authentic telling of stories with analysis that allow the decolonising project to be not only an emancipatory project for us as indigenous peoples, but an emancipatory project for a much broader collector. It is an emancipatory project for those who have also captured us."
---
This work is licensed under a Creative Commons Attribution-NoDerivatives 4.0 International License.
Please view the republishing articles page for more information.
---