The #MeToo movement of 2017 has been described as cathartic for some women and triggering for others. It was both for University of Cape Town (UCT) graduate and jazz diva Lana Crowster. In 2018 Crowster started the all‑women Lady Day Big Band, named to honour legendary but beleaguered jazz singer Billie Holiday. This band is a haven, a nursery, a safe space for women.
Crowster, 33, started singing at two and first performed at six. At 15, that joy in song began to mature when she joined the Belhar Music Collective in a community where gangsterism and "really bad stuff" was rife.
"It was when I realised, I had something here," she told UCT News during Women's Month.
"And sometimes, especially as women, we tend not to realise how powerful we are, with talent and skills, until somebody recognises that in us. And that is 100% what happened for me."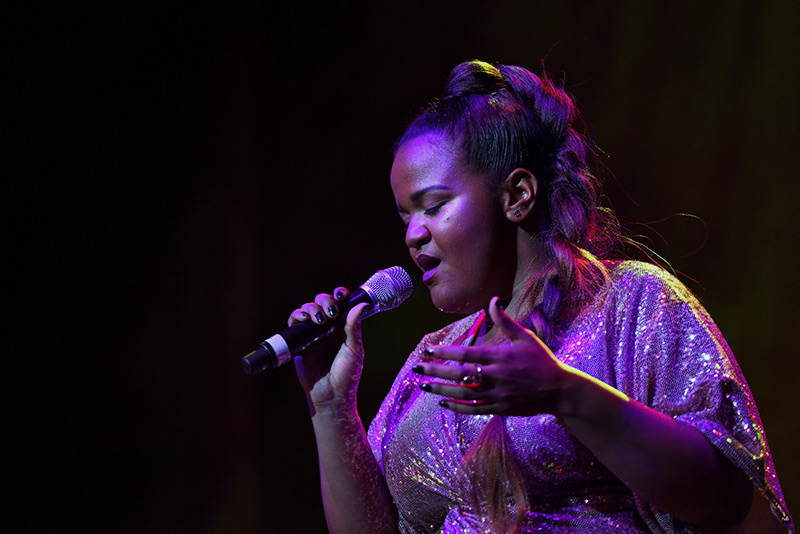 Besides, music is in her blood.
"My mom and dad were quintessential shower singers," she said. "They love a good karaoke, you know. The radio was always on; there was always music playing."
Community soul
But in Belhar she also learnt how much soul there was among the community, grist to any jazz singer.
"When you don't have anything else and you're trying to make the best of your situation; there's courage there and these innovations that come with that and creativity."
Crowster was one of the fortunate, she said; one of those who got a chance to make something of her creativity.
"And I absolutely want to pay that forward."
She owes much to her parents, who perhaps sensed the jazz in their daughter at an early age. Come matric, Crowster said she had two options: music or engineering.
"I would have been a very unhappy engineer," she said. But it wasn't an immediate decision.
"I had to do a PowerPoint presentation to my folks to persuade them to let me take a gap year because they were like, 'What are you gonna do now?' A gap year is not a thing their generation grew up with. Come September [the next year], I was like, okay, I want to study now. And I want to do music."
"It had always been a goal to have a big band of my own"
At UCT she went through the jazz programme and developed a "huge, huge love" for jazz. For those who've heard her sing swing, it's palpable.
"But the portion of it that connected with me most was the big band era. You know, you've got this machine of a live band full of instrumentalists behind you; you've got this vocalist that has this big voice – it's the charisma, it's the show. And it spoke to the performer in me because before I'm a singer, I'm a performer. It's a Crowster thing. We've all got it."
Crowster sang with the UCT Big Band, with the Alumni Big Band and Professor Mike Campbell's Big Band.
"It had always been a goal to have a big band of my own. I always knew it was gonna happen, I just didn't know how."
Big band era
All‑women big bands grew from the World War II era when women stepped into the breach left by men enlisting for the war effort.
First came the International Sweethearts of Rhythm, who broke race, class and gender boundaries ahead of their time. Other big bands followed: The Darlings of Rhythm, Ina Ray Hutton's Melodears and the Sharon Rogers All-Girls Band. They took their opportunities, and they built large followings.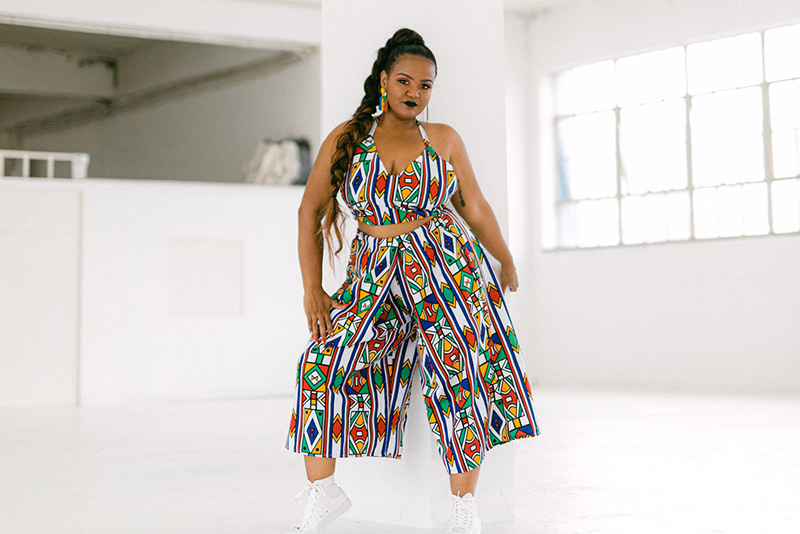 The early all‑women bands also offered sanctuary. Women came into their own, unhindered by gender‑based stereotypes or power dynamics. By 2018 these feelings had coalesced for Crowster and many other women in the music and arts industry, which unregulated, was notorious for sexual predation, she said.
"So, all of that together and my frustration with hearing heartbreaking tales of what my amazing, amazing musician colleagues had gone though… I was just like, you know what, this is the time to start a big band."
"It was really important for me to make sure that this was not seen as a gimmick."
Crowster spread the word. She was serious.
"It was really important for me to make sure that this was not seen as a gimmick. We're all learned musicians. We're all brilliant instrumentalists, we're just deciding to make music together with just women.
"I just wanted my colleagues to have a safe space to explore music, to explore themselves and to discuss these 'situations' in the music business … So, it's become like group therapy for women in jazz."
Legacy project
Crowster is also mindful of the young girls out there, who, like her, need these nurturing spaces.
"The Lady Day Big Band is essentially a legacy project," she said. "Another reason I started the band is because I wanted to create something that little girls who love playing music and are instrumentalists can look up to and aspire to be part of … The idea is to have a revolving roster of musicians coming through, constantly evolving."
Many of the women who joined the band have since hived off to start their own projects where before, they haven't had the courage or felt safe to do so. Sustainability and empowerment are key, said Crowster.
"I just want to make sure I can be part of that and take people from grassroots level, from where they are, and help them to grow and grow and grow. Because it's not cool to say, here, here's some money, go and get some lessons. There are all kinds of other things [needed], like mentorship."
The business of music
There's also the business side of the passion, which she discovered early.
Crowster has made good on plans to develop sound business thinking among local musicians. Talent is one part, the tip of the iceberg; the other is about the hard graft of making it work and making a sustainable living.
"I just want to help these kids because I went through a lot of things growing up in terms of being a musician and being a woman musician. They were really unnecessary. I look back and I know if somebody had said that … or warned me about that … I wouldn't have gone that route."
A few years back Crowster started teaching 'the business of music' to the UCT South African College of Music's fourth-year students. She also conducted workshops for those planning to make careers in music, presenting at the University of KwaZulu‑Natal, and the South African School of Motion Picture Medium and Live Performance (AFDA) – a school that offers film, television, performance, business innovation and technology, radio and podcasting courses.
There's a hunger for information and professionalism. Too many young talents are being lost to bad business advice or practice, she said. It's another way she wants to pay it forward. But she needed a relevant qualification.
With an eye on the two top master's qualifications in music and business at Berkeley in Boston and New York University, Crowster was faced with a choice. The New York University master's was more in line with what she wanted to do.
Crowster was accepted to study there in 2019. And then COVID‑19 struck and she was unable to take up the offer. Having been able to defer it to September this year, she started the long slog to raise funds to attend. Sadly, there are few scholarships for postgraduate studies in the arts as the country's focus has moved to science, technology, engineering and mathematics (STEM) subjects, she said.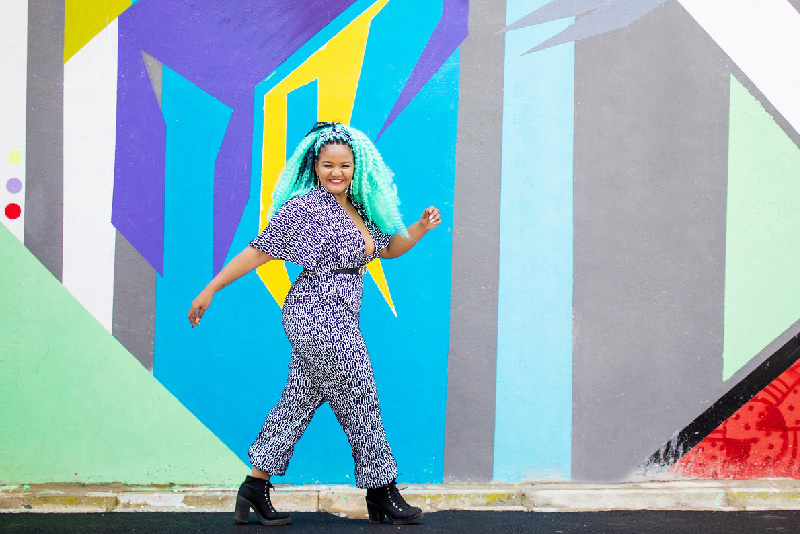 No matter what, Crowster is committed to going. She trusts that once she gets to the United States, things will fall into place. There is a large group of South African musicians there; she'll be able to perform, and her crowdfunding will continue.
"I'm supposed to start in a couple of weeks," she said. "Fingers and toes crossed that I can make this happen in time to start school."
"Number one is confidence. Always believe in yourself … Nobody can do it like you can."
To end her interview, Crowster has three messages for women in Women's Month – and every other day of their lives ("Ja, what is this thing with Women's Month?").
"Number one is confidence; always believe in yourself. I've experienced that over the years, you know, people or society or whatever constantly trying to dim my light … to dim the charisma. Nobody can do it like you can. Two, remain open to education and learning – and to constructive criticism. Three, don't be afraid to express yourself. Definitely, definitely own who you are. And just be confident. If you want to wear crazy outfits, wear crazy outfits. If you want to do crazy makeup, do it. Because at the end of the day, life is too short."
(Crowster was listed among the latest crop of the Mail & Guardian's 200 Young South Africans. She has also just released her single 'FAKE', which underscores her message for women to "own" who they are.)
To help Crowster get to the US, visit her page on the crowdfunding platform, backabuddy.
---
This work is licensed under a Creative Commons Attribution-NoDerivatives 4.0 International License.
Please view the republishing articles page for more information.
---