Researchers at the University of Cape Town's (UCT) Department of Paediatrics and Child Health in the Faculty of Health Sciences are working collaboratively on the NeuroDev Study. The study, titled "Genetic Characterization of Neurodevelopmental Disorders in African Populations", is set to investigate the genetics of neurodevelopmental disorders (NDDs) in African populations.

NeuroDev is one of the first studies that has looked at the genetics of NDDs on the African continent in a meaningful way. It is an examination of children who have received a diagnosis of autism spectrum disorder (ASD), intellectual disability and attention deficit hyperactivity disorder (ADHD), including other NDD impairments. NDDs are a group of childhood-onset conditions that tend to have a varied clinical presentation, depending on the child. They may be associated with significant impairment in personal, social, and cognitive functioning.
With large-scale data and sample collection having begun in August 2018, researchers aim to collect genetic and health information from over 5 000 participants, including children and their parents, over four years. Previous research on the genetics of NDDs has highlighted the important contributions of both rare and common genetic variants in the cause of these disorders.

UCT Professor Kirsty Donald, the Principal Investigator (PI) of the study in South Africa (SA) is working together with collaborators at Kenya's KEMRI Wellcome Trust, Professors Amina Abubakar and Charles Newton, as well as the United States' Assistant Professor Elise Robinson of the Stanley Center for Psychiatric Research, Broad Institute, Harvard University.
The under-representation of persons of African ancestry in genetic studies remains an ongoing conversation among researchers and health practitioners. Current understanding about the cause of various genetic-based disorders has largely relied on samples from European ancestry, creating concern about the relevance of the science for African populations and global health equity.
As a response to this shortfall the NeuroDev study offers an opportunity to investigate the genetics of NDDs in an African context. The data collection and analysis will contribute to future advances in science and therapeutics that will account for, and be applicable to, African populations.
"Sub-Saharan Africa is home to 500 million children and adolescents. Child mortality in Africa has steadily dropped over the last 30 years as children increasingly survive their early high-risk years. These gains have resulted in greater numbers of children living with chronic conditions, including developmental delays," said Donald who is also the deputy director of the UCT Neuroscience Institute.

She further explained that the global prevalence of ASD is reported to be increasing, with estimates from the US indicating that one in every 68 children have been diagnosed with this disorder. And much less is known of the prevalence and phentotype of children with ASD and other NDDs in Africa. The NeuroDev study therefore also aims to assess cognition, behaviour and the medical histories of the children enrolled in the study.

Taking COVID-19 into account
The COVID-19 global pandemic interrupted study operations between March and October 2020. Not only did this set back the study on reaching their targets for enrolling participants, but also resulted in a delay in analysing a large portion of samples which had been collected pre-COVID as samples were stuck in-country, in SA and Kenya, due to the travel ban. The samples are being analysed in Boston and were able to be shipped in November 2020 when lockdown measures were relaxed.
The team also had to adjust their approach to data collection to ensure the study was able to continue. Emma Eastman, the project manager of the SA site explains, "[We] needed to redesign the way we were collecting data to accommodate COVID-19 safety measures. We now ask for consent from patients telephonically and ask them to e-sign a digital copy of the consent via their phones. We have also made short videos which explain aspects of our study to patients, which they can watch ahead of receiving a call from us.
"We are asking patients to collect saliva in their own home with detailed instructions from our staff over the phone. We have a delivery system in place, where we drop study materials at patients' homes, and later return to the home to collect the saliva sample. [We've been] able to administer some of the behavioural assessments telephonically too. However, there are some assessments that need to be conducted in-person. These are completed at patients' standing clinic or hospital appointments."
Locally, research results pointing to known genetic causes of NDDs will be returned to interested and consenting families so that they may better understand the underlying genetic cause of the diagnosis of their child.
NeuroDev has conducted preliminary analysis on a subset of families where both parents participated. To date, the study has analysed whole exome sequences from 99 trios which include a child affected by a NDD and both their biological parents. This included 75 families from Cape Town, and 24 from Kilifi, Kenya.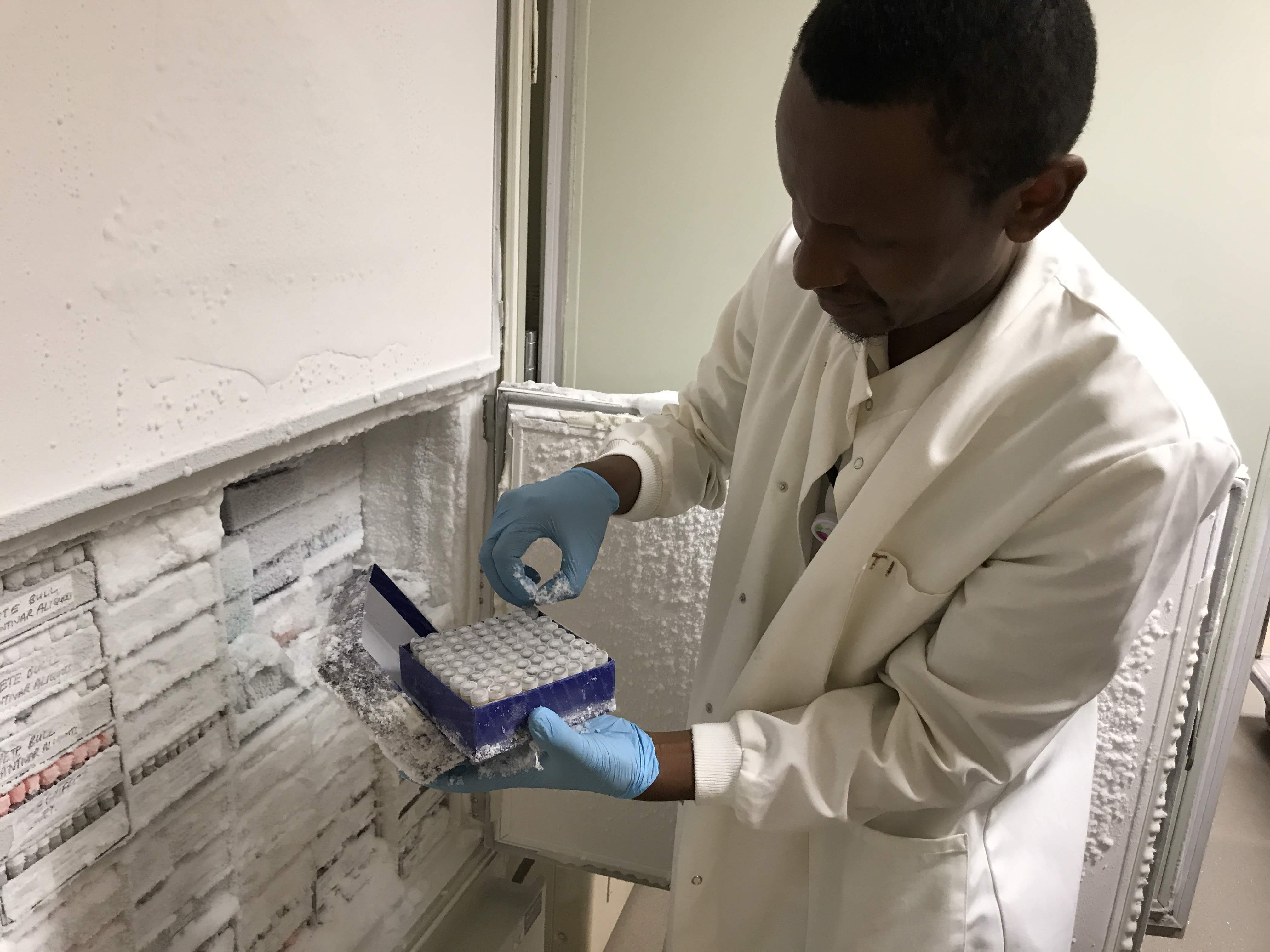 The researchers have discovered pathogenic genetic variants (changes in genes that cause a medical condition) in 23 children (13 in SA and 10 in Kenya) across the cohort of 99 families. In other words, they can say with a high degree of certainty that these variants are contributing to the delay in the child's development. Many of the variants the study is finding are 'de novo', that is, they occurred for the first time in the child and were not inherited from the child's parents.
Seven participants with variants in new candidate genes, a gene strongly suspected to be causing a medical condition that are not yet associated with well-established diseases, have been identified because of the study. These findings are being shared globally with researchers through international data-sharing databases such as Matchmaker Exchange – making the data more accessible can help the science progress faster. NeuroDev is also contributing to case series publications. This enables researchers who, in their care have a child with same genetic variant and similar clinical presentation as other researchers around the world, to collaborate and determine if they can identify common patterns across their patients. Thereby possibly uncovering a causal relationship between the variant and medical condition. These published case series will help to define these conditions by building evidence that can lead to establishing new gene-disease relationships and so, move closer to potential future therapies.
---
This work is licensed under a Creative Commons Attribution-NoDerivatives 4.0 International License.
Please view the republishing articles page for more information.
---