Professor Herman Wasserman from the University of Cape Town's (UCT) Centre for Film and Media Studies (CFMS) will embark on an international study on the information disorder in the Global South, with funds of approximately R4.5 million from the International Development Research Centre (IDRC).
The scoping study aims to map the actors currently working in the counter-disinformation space and identify current frameworks upon which interventions are based; to learn from current approaches, tools and methods of countering disinformation; and to gain an overview of the research landscape and identify key issues and questions for further research.
Having worked on the topic of disinformation for a while, Professor Wasserman was invited by the IDRC to apply for a grant to do a scoping study on the information disorder in the Global South. The grant was awarded in January 2021, and work on the project begins immediately and will conclude in December this year.
Wasserman's task as principal investigator is to coordinate the project and oversee data gathering and analysis of the findings. The study will follow a collaborative, participatory approach, which will draw on the expertise of leading researchers and organisations in four sub-regions of the Global South: Latin America, sub-Saharan Africa, Asia, and the Middle East and North Africa.
"The input of stakeholders in these regions will be crucial to the project, as they will provide the local expertise and insights drawing on their work in the area of misinformation," said Wasserman.
Information disorder
Disinformation, as defined by the United Nations Educational, Scientific and Cultural Organization, is information that is false and deliberately created to harm a person, social group, organisation or country. This differs from misinformation, which is false but not created with the intention of causing harm. Dis- and misinformation also refer to a wider range of false and misleading information, conspiracy theories and problems of accessing authoritative and trustworthy news.
In the context of the COVID-19 pandemic, the World Health Organization (WHO) uses the word "infodemic" to refer to an overabundance of information, including deliberate attempts to disseminate incorrect information to undermine the public health response and advance alternative agendas of groups or individuals.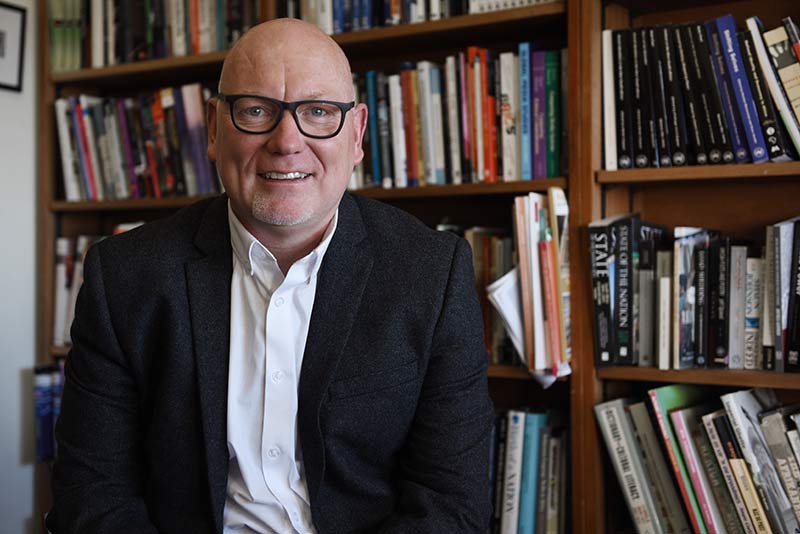 Wasserman explained that despite disinformation being a widespread problem in countries in the Global South, the study thereof remains dominated by examples, case studies and models from the Global North.
"Currently, knowledge about the various manifestations of disinformation, the range of responses and success rate of interventions to counter disinformation remains fragmented and partial," he said.
Thus, to gain a better understanding of the knowledge gaps and areas where further research is required, as well as to identify opportunities for inter- and intraregional cooperation, a scoping study of counter-disinformation efforts in the Global South, such as this one, is needed.
"Globally, we can see a growing 'information disorder': the large-scale contamination of the public sphere with rumour, hate speech, dangerous and unfounded conspiracy theories, harmful misunderstandings, and orchestrated campaigns of deception," said Wasserman.
Disinformation campaigns
Disinformation campaigns predate the pandemic. In South Africa there was the white monopoly capital campaign run by supporters of former president Jacob Zuma, with the help of British-based public relations firm Bell Pottinger. Another damaging example is the xenophobic Twitter campaign led by the fabricated handle @uLerato_pillay. In Global South countries such as Nigeria, Kenya and India, disinformation campaigns have also threatened to derail elections.
"The rising tide of disinformation about the COVID-19 vaccine is also a very worrying development."
These speak to Wasserman's explanation of disinformation campaigns as often drawing on continued social polarisation, ethnic tensions and economic inequality in postcolonial contexts. And social media has emerged as a breeding ground for racism, xenophobia and misogyny.
The urgency to understand and research mis- and disinformation has been renewed by the COVID-19 pandemic, evident in conspiracy theories and rumours, such as miracle cures in Tanzania and Madagascar. This has added to the infodemic of mis- and disinformation around the virus.
"The rising tide of disinformation about the COVID-19 vaccine is also a very worrying development," Wasserman added.
Contaminated public sphere
Wasserman pointed out that this "contamination of the online public sphere" has happened in parallel with a financial and political crisis for traditional, quality and fact-checked news sources.
"The sustainability of ethical, independent and trustworthy news media is especially important in the Global South as a bulwark against state propaganda and attempts by authoritarian states to obstruct the free flow of information and critical journalism," he said.
The pandemic has further eroded the revenue base of news outlets around the world, many of whom were already struggling with a collapse in advertising markets and a sluggish response to the challenges brought on by internet media. The effects of the pandemic include job losses and closures of news outlets, including many independent and community newspapers in regions in the Global South.
Wasserman added that along with these economic pressures, there is also a resurgence of censorship, control and repressive tactics by a range of political actors.
"The result is a deluge of data and content online, and a dearth of quality, verifiable information that makes it increasingly difficult for citizens to discern facts from fantasies," he said.
During the pandemic, this has led some countries in the Global South, such as South Africa and Brazil, to criminalise disinformation about COVID-19 to protect citizens from harmful information circulating on social media; however, these attempts have raised concerns that governments might use the pandemic as a smokescreen to stifle free expression and avoid political accountability.
"In other words, the 'information disorder' is a global problem, but has specific characteristics in the Global South, which remains under-researched."
---
This work is licensed under a Creative Commons Attribution-NoDerivatives 4.0 International License.
Please view the republishing articles page for more information.
---