The Operations Department has been juggling many balls at once by rendering essential services to the Faculty during the last year. From ordering, controlling and issuing personal protective equipment (PPE), to ensuring health and safety compliance with COVID-protocols, to outsourcing cleaning services, to arranging transport, to event and venue logistics and much more.
"What a team! Mr Brooks set a good example of being the person that, despite his job title, does not care how big or small the job is, he steps in and helps. I think this motivated some of our colleagues to step up and be exactly that. We have come together and managed to overcome a great amount of challenges thrown our way. In this Department, you are not just an employee number, but a person who belongs".

Carin Liebenberg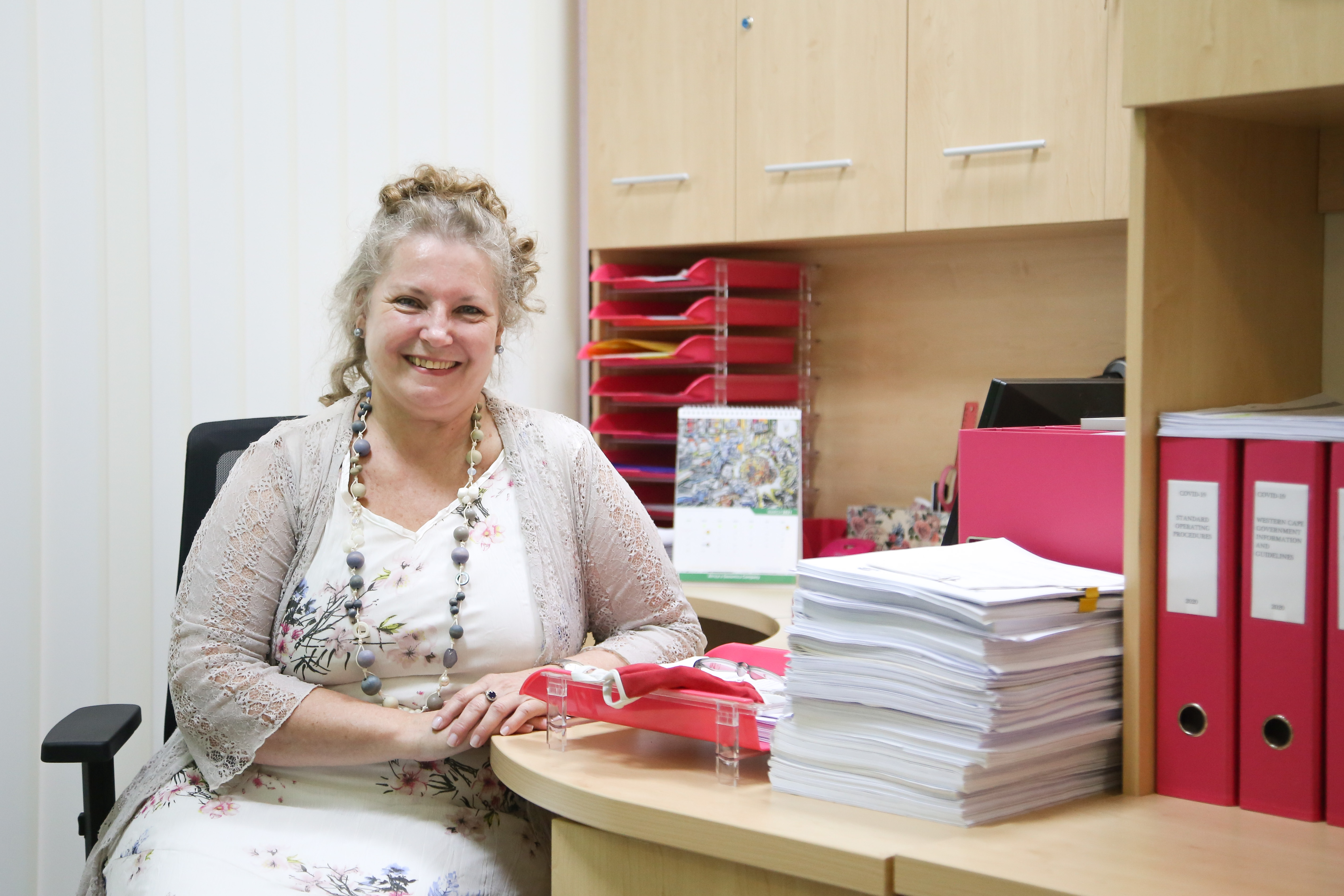 Anita Kruger has been at the forefront of health and safety initiatives on campus. Despite the mountain of work facing her, she is proud of leading the way and setting the standard for COVID-19 compliance for the rest of the University of Cape Town (UCT).
Kruger has written, provided input and reviewed all COVID-19 safety protocols for the University. She remained at work throughout the lockdown to ensure that essential services such as the decanting of liquid nitrogen, hazardous and other waste disposal, daily building and site inspections continued. Kruger has also been responsible for the provision of health and safety support to the Faculty, reviewing all COVID-19 related documentation such as risk assessments, return to work plans, conducting physical internal audits and writing of reports for each department to ensure COVID-19 compliance.


Overcoming immense personal and professional obstacles, 2020 has offered Carin Liebenberg a chance to show her mettle.
"I have been given an opportunity, unintentionally, to showcase my proficiency and competencies in doing work outside of my scope. This pandemic forced me perform outside of my job key performance areas due to the change in operational requirements. This allowed me to step-up and fill gaps needed to provide services to the Faculty and in turn to be seen and basically, discovered as a gem that no-one knew existed. I have surprised myself too and looking back, seeing all the growth that occurred, personally and professionally, within 2020 is amazing. As the saying goes, diamonds are formed under pressure."
2020 has also presented valuable life lessons for Liebenberg
"What 2020 mostly taught me was that we are not in this world for ourselves. What you do as an individual has an impact on the community and nation (whether it is practicing hygiene, being compassionate or just doing your job). My life matters to the world. How I live it. What I give. What I take. All that matters to the world and we have to be conscious about it because the repercussions may be irreparable."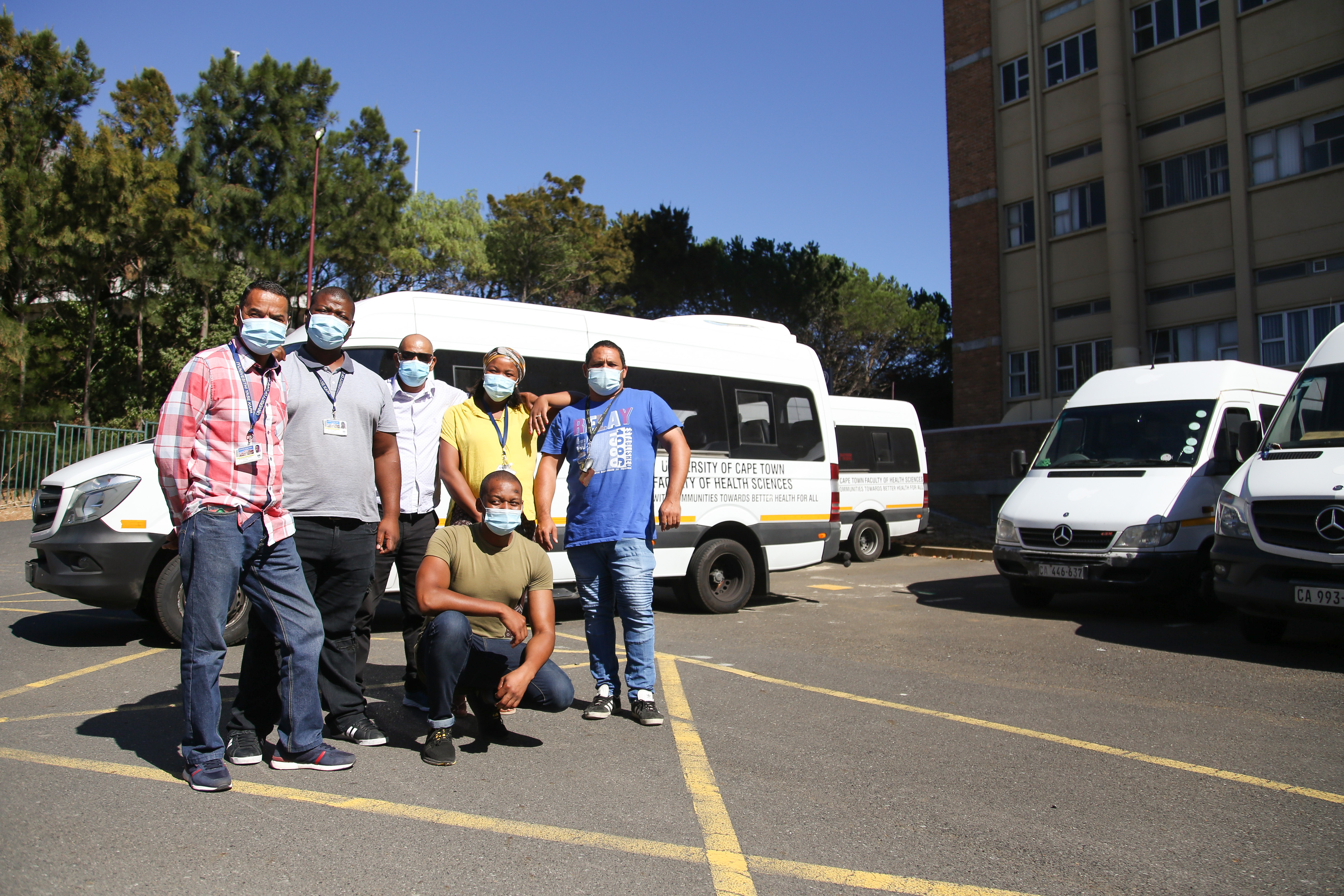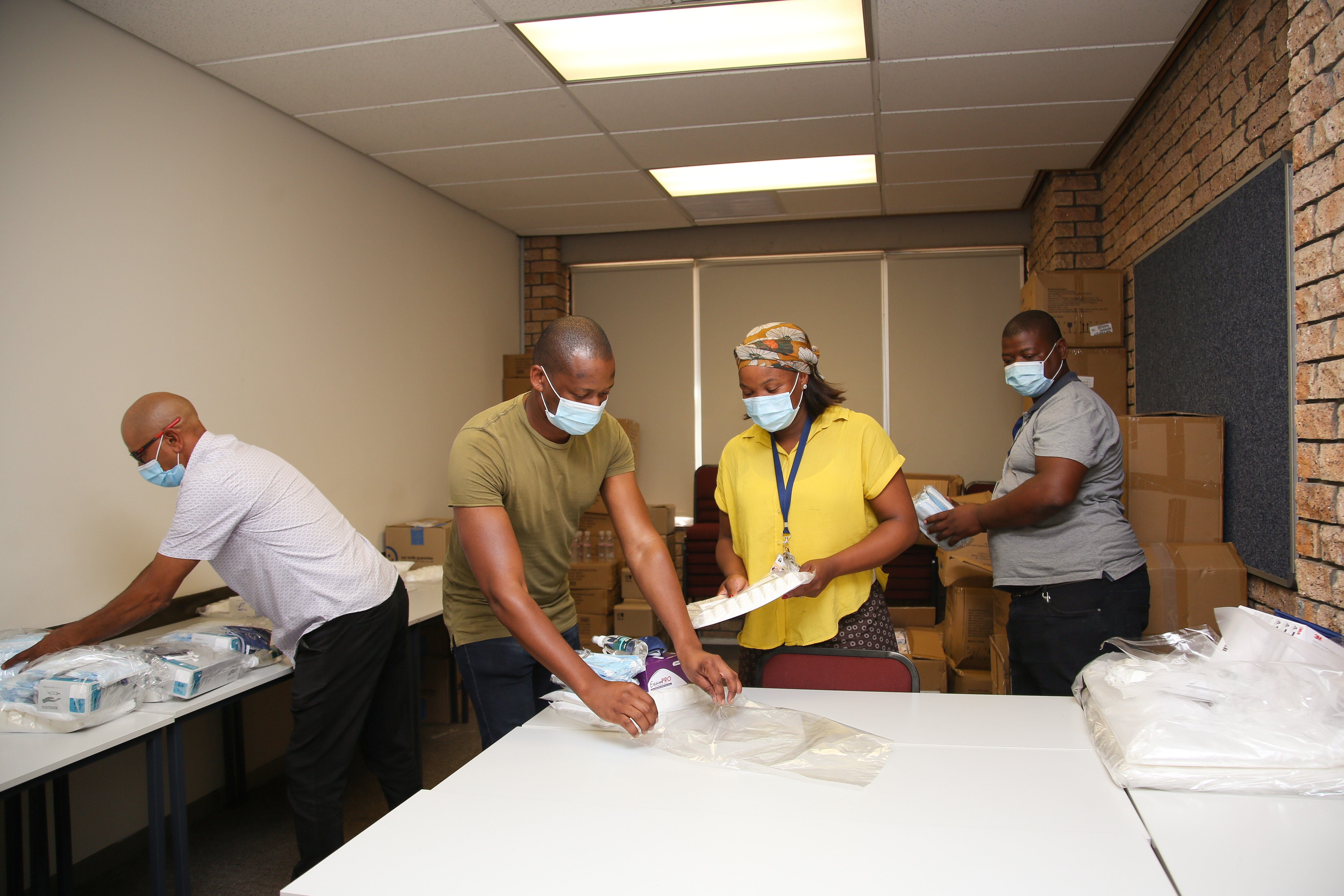 Faizel Jardine is the acting Transport Supervisor in the Operations Team in the Faculty of Health Sciences. Together with the rest of his team of six, they are responsible for transporting staff and students to clinical sites all over Cape Town and performing ad hoc duties. This work continued during the national lockdown as medical students and staff continued to work as essential workers at health facilities.
Jardine says the COVID-19 pandemic lockdown was an extremely scary and uncertain period for the drivers but they managed to get through it by speaking to each other and 'leaning' on each other during the tough times. "This experience has taught us so much especially about how vulnerable we all are, and about showing compassion towards the next person. We have also learnt about being extra careful and vigilant in order to keep safe."
Despite the fear and anxiety, it is apparent that this is a very close-knit team led by Reece Brooks, who enjoy having a laugh together and supporting each other even under the toughest circumstances. As Jardine says, "We faced the music and we sang along to the tune."
---
This work is licensed under a Creative Commons Attribution-NoDerivatives 4.0 International License.
Please view the republishing articles page for more information.
---