Every year, the University of Cape Town's (UCT) Council awards UCT Fellowships, which recognise members of permanent academic staff for original and distinguished academic work that merits special recognition.
This year, Council recognised six new fellows for induction to the UCT College of Fellows, which is one of the highest accolades an academic staff member can receive at the university. The six new fellows are professors Linda-Gail Bekker, Haroon Bhorat, Jonathan Blackburn, Johannes Fagan, Mark Fleishman and Landon Myer.
Council also recognised seven recipients of the College of Fellows Young Researcher Awards:
Associate Professor Markus Arnold (Department of French Language and Literature)
Dr Susan Cunningham (FitzPatrick Institute of African Ornithology)
Associate Professor Nico Fischer (Department of Chemical Engineering)
Dr Itumeleng Monageng (Department of Astronomy)
Dr Ryan Nefdt (Department of Philosophy)
Dr Elona Toska (Centre for Social Science Research)
Dr Christopher Trisos (African Climate and Development Initiative).
At this year's celebration, which was hosted online for the first time on Tuesday, 17 November, five of the fellows shared personal moments from their academic journeys, choosing to speak on their crucible moments, their biggest mistakes or sharing something surprising about themselves. Below are extracts from each of the five speeches.
(Professor Myer was unable to attend the event).
Professor Linda-Gail Bekker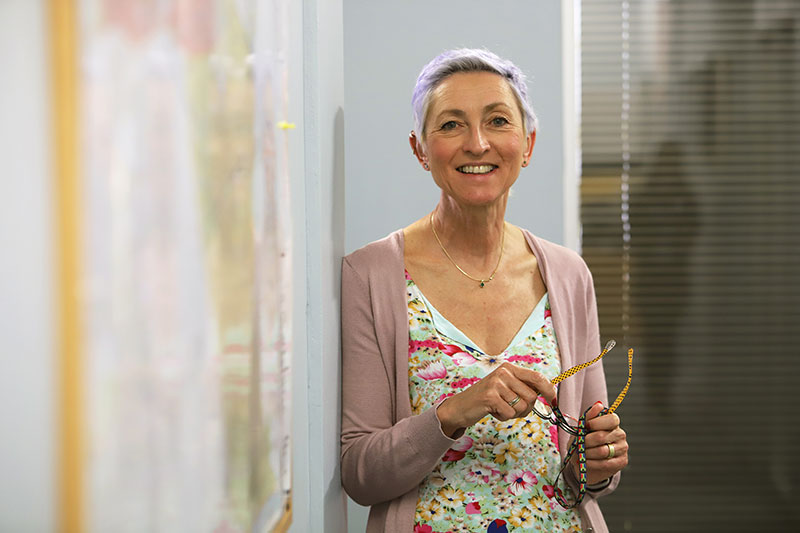 "I set my sights on being a doctor at the ripe old age of three years old, and I left UCT medical school having determined to be a geriatrician … As a young Zimbabwean with many bursaries to repay, I ended up in northern KwaZulu-Natal, a busy and happy young bush doctor administering to what I affectionately regarded as my golden oldies. However, the true force of the HIV epidemic was unleashed on South Africa in the late 1980s. This truly was the epicentre and the eye of the AIDS storm. Finding myself [amid] unprecedented death and suffering among the young and fit, I was frustrated and dismayed by my apparent inability to save the dying, despite seven years of excellent medical school training. At the time, I was planning a two-year waterway boat trip to Egypt … when I got a message from Professor [Solomon] Benatar … to come to fill a registrar post at short notice. That took me from geriatrics to infectious diseases, launching a lifelong relationship with HIV and TB, and the deep engagement with communities ravaged by these twin epidemics right here in Cape Town. The second moment was the realisation that whilst I had found a vocational passion, something was still missing … So, a second fork in the road: leaving conventional medicine, which I loved, and pursuing a life of research … This led to a four-year adventure, moving between The Rockefeller University in downtown Manhattan and Cape Town … These anecdotes illustrate moments where the fork in the road offers the option of a planned, well thought through path, or the way of the heart and … of passion. I've been fortunate that I have not ever regretted following the path of passion."
Professor Johannes Fagan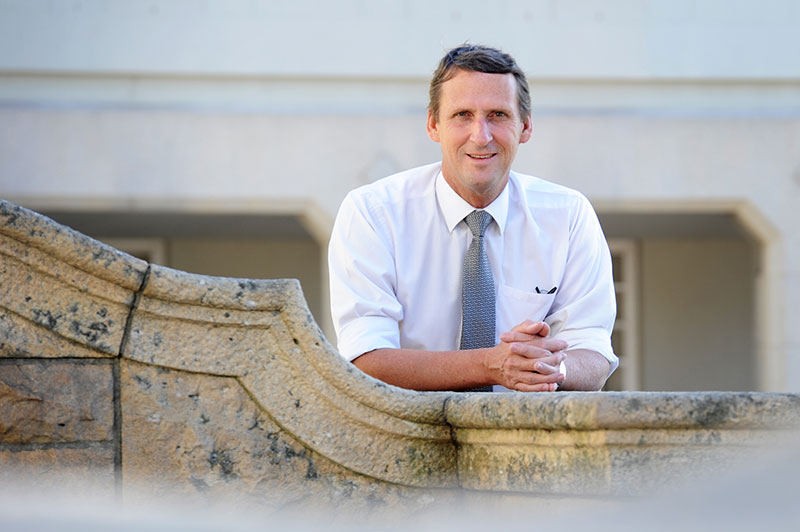 "As a UCT student in the early 1980s, I was awarded Western Province colours for flying hang-gliders off mountain peaks … I decided to buy a microlight conversion kit for a hang-glider … In the 1980s there were no instruction guides, no regulations or pilot's licences to fly microlights – it was really a free-for-all situation. So, I took my hang-glider and undercarriage to a small town called Witsand … at the mouth of the Breede River … I attached my parachute onto the microlight frame, and I took off from the public road when there was a gap between cars. At about the height of Signal Hill, above the river mouth, the glider started shaking violently. And as the motor and propeller were behind me, and I was wearing a full-face helmet, I certainly could not see what the problem was. But I thought I'd have to throw out my parachute so the glider and I could jointly come down to earth safely. However, after cutting the engine, this violent shaking stopped, so I glided down … into a farmer's fence for landing. On inspecting the glider, I discovered that I had forgotten to fasten my seatbelt, and this had caught and sheared the wind propeller, making a large tear in the wing. It then dawned upon me that … had I turned out my parachute, which was attached not to me but to the microlight … I would've fallen out and freefallen down to earth … I would have most certainly not been here with you tonight, celebrating my election to the College of Fellows today."
Professor Mark Fleishman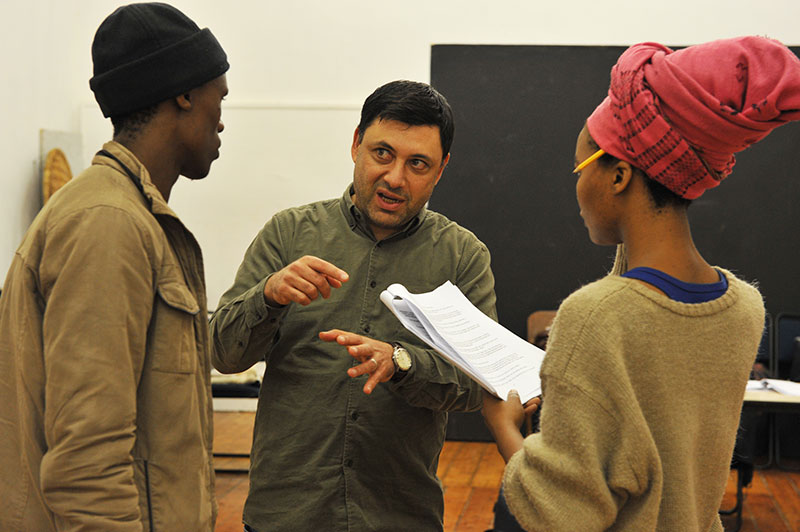 "The first crucible moment occurred when my teacher Professor Mavis Taylor – literally on her deathbed – leant over to me and whispered, 'It's up to you now.' What I think she was referring to back then was an injunction to stay in the department at UCT and to continue the process she had initiated of what we would today call transformation. The second crucible moment … I visited the Market Theatre for the first time … Needless to say, as a 21-year-old, I was more inclined to follow my own dreams than the injunctions of my teachers. And so, I took the first path and ended up working at the Market Theatre under the mentorship of artistic director Barney Simon … After spending [several] years in Johannesburg, I moved again. No, not back to UCT but off to join the circus. And this is not some kind of rhetorical flourish – it's a fact. The Dream Circus was a small travelling circus boasting … a small cast of first-time circus performers, a young man over seven-foot tall who claimed to be the tallest man in Africa, a Congolese security guard-cum-circus-strongman with a heart of gold and a criminal record for culpable homicide, a couple of ducks, a few dogs … We were all carried away by the dream of the Dream Circus, the romance of it all. And we didn't spend much time worrying about the details … It soon became clear that most of the performers … had very low levels of skill [and] that we did not have enough performers to make the show … I suppose it was at that moment of the first run through … that I made the decision to leave … This led me ironically back to UCT to complete my MA and to teach for the first time, and when the circus experience finally came to an end, we made a production that merged the aerial skills from the circus with our theatre training. And this very successful production toured around the world for the next three years, laying the foundation for what is now Magnet Theatre … the laboratory for all the research that has brought me to this point … the circus experience seems … to have been a period of time, a turning point … because it led me to accept Mavis's injunction to take up the cudgels at … the Centre for Theatre, Dance and Performance Studies, where I've remained for the last 27 years. From one circus to another, one might say."
Professor Haroon Bhorat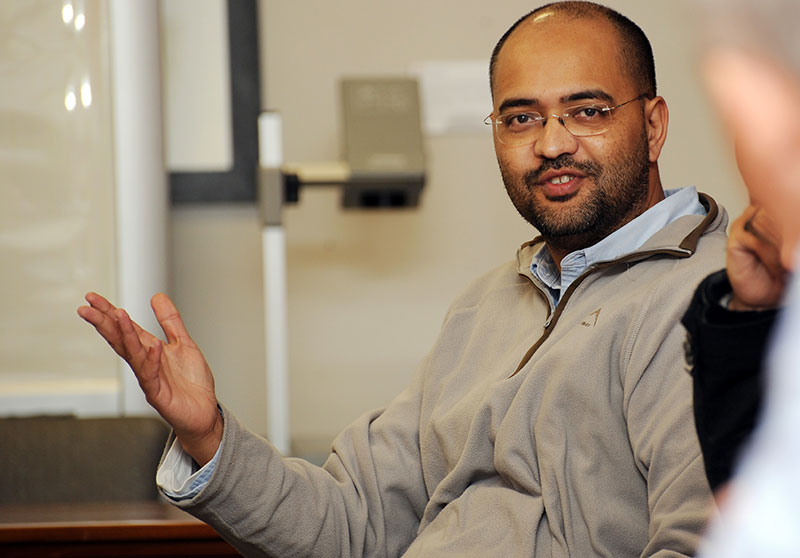 "The crucible moment came … almost by chance, where I stumbled onto an illegal BBC documentary … the interview I was engaging with was slightly different because it wasn't a South African activist. Instead, it was a researcher … an academic and he was talking very eloquently about South Africa's system of migrant labour … about how this was the genesis of a marginalised, urban working class. But the crucial difference was that this interviewee explained the story about migrant labour using terminology such as 'real and nominal wages', the 'push and pull factors' in models of migration … he used graphs, tables, figures – I'd never seen this. My … thinking about society was always about the big picture, Lenin and Marx … But here was a person [talking] in a very detailed way about how you can understand a social issue using numbers, using data, using empirics. And I didn't know at the time, but this person … was an economist. And, in fact, he was a UCT economist. But in that moment, in that crucible moment of the BBC interview, my love for economics was born … that was the moment I realised I could do something different and something useful with my life, as it were … having seen the BBC interview, I then go off to UCT … and enrol for my first class in microeconomics … and the first lecturer I had was the UCT academic himself who I had heard on the BBC programme earlier. And I'll leave you with this final thought … that this very UCT professor … is one of UCT's life fellows."
Professor Jonathan Blackburn
"My true crucible moment came in mid-2000 … when, in very much a headstrong moment, I walked into my head of department's office and told him that I had decided to resign from the [University of Cambridge] to go run my [biotech] company. Professor Tom Blundell sat me down, gave me a cup of tea and said, 'I wouldn't do that if I were you, Jonathan … [take leave] from university for two years and we'll talk again.' … really sage advice from a great mentor, and this time I listened. So two years later, sure enough, I was back in the department, exactly where Blundell knew I'd be, having … realised … the very significant potential of coupling academia as a breeding ground for new ideas with biotech as an engine to drive wider uptake of inventions and innovations. I [also] realised that I craved the intellectual freedom of academia to pursue those new ideas more than I craved gold … the experience I gained in my short time running the biotech company gave new purpose to much of the research … I've done in academia since … Gone was the pure blue skies research that I'd carried out as a junior academic. It was replaced by an understanding that unmet biomedical needs of patients and clinicians represent a [powerful] starting point for true translational research. And you know what they say about necessity, after all. … the biotech company also showed me the importance of translating my own research beyond publication of interesting results and through to innovations that have the potential to impact healthcare. And this is something that my group is actively engaged in on several fronts today. … My biotech experience also taught me [several] other things … I learned that 'cash is king' and to 'buy low, sell high', but much more importantly, it also taught me the value of thinking strategically about how to get where I wanted to go, of listening to what others were saying – not just to the sound of my own voice – and to be more decisive, trusting my entrepreneurial judgment and taking responsibility for my decisions, all things that I hadn't previously been very good at as a junior academic. Now the biotech company I formed back then still exists and is flourishing, albeit with a different name. And it funds both research and jobs at UCT today. Whilst I can't claim that it's transformed lead into gold – well, not yet anyway – the technology that came out of my academic lab is being used now by nine of the top 10 pharmaceutical firms worldwide."
View the citations for the new fellows and young researcher awardees.
---
This work is licensed under a Creative Commons Attribution-NoDerivatives 4.0 International License.
Please view the republishing articles page for more information.
---