Fostering financial sustainability
Ashley Francis, Executive Director of UCT's Finance Department, says a forward-thinking approach is the cornerstone of long-term financial sustainability.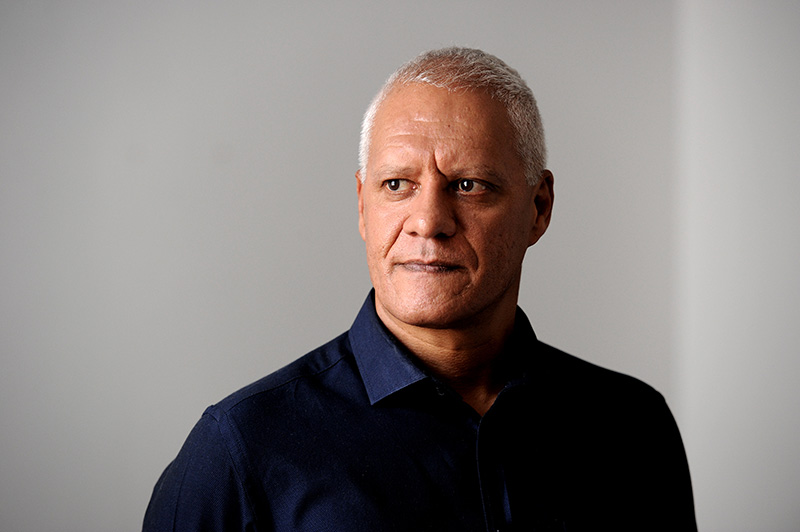 In 2019 UCT steadied its financial ship after several challenging years, which saw the #RhodesMustFall and #FeesMustFall protests, the process of insourcing service staff, and a change in the university's executive leadership structure.
"We will be adopting a forward-thinking approach and instituting financially sustainable measures to ensure the long-term success of the university."
While financial stability remains reassuring for the organisation, we cannot afford to be complacent. In order to maintain our stable footing and grow beyond it, we will be adopting a forward-thinking approach and instituting financially sustainable measures to ensure the long-term success of the university.
2019 in brief
UCT receives around 50% of its income from state funding and approximately 40% from student fees, demonstrating the strength of the state's influence on the sector nationally. The remaining 10% of funding comes from donations and commercial revenue.
UCT remains the only tertiary institution in South Africa that offers financial aid above the government threshold of R350 000 – the university's financial aid programme extends to households that earn up to R600 000 per annuum. UCT also offers sibling rebates for families with a household income of up to R750 000 if both students are studying at UCT.
In 2019 a total of R1.35 billion was made available from various sources to fund financially eligible UCT students. Of this, R273.3 million was allocated to post graduates and R1.08 billion went to undergraduate students, including R429.3 million from the National Student Financial Aid Scheme, which was facilitated by the university.
In the year under review, UCT continued to contain its spending culture despite the institution's annual expenses, contributing a substantial saving of R17.3 million in its utilities (R10.2 million for water and sewerage, and R7.1 million for electricity).
The university received R411.2 million in donations in 2019, including both endowment and individual donations. Thanks to the generous donations of 142 UCT staff members, the institution managed to raise R1.2 million in 2019. Of these staff members, 117 donated R772 913 directly to student support projects.
UCT received an additional R1.17 billion (actual income received) from external research contracts approved in 2019.
Infrastructure and buildings
2019 saw the completion of the R110 million state-of-the-art academic conference centre at the Graduate School of Business, which achieved a 4-Star Green Star rating from the Green Building Council of South Africa. Construction of the multidisciplinary Neuroscience Centre, a first for the country and the continent, was also completed. The centre was launched in partnership with the Western Cape Government and Groote Schuur Hospital.
Other building projects in the pipeline include the R38 million extension to the Institute of Infectious Disease and Molecular Medicine (IDM) building, fully funded by UCT; the R222 million Avenue Road student residence; the R82.7 million School of Education building project on middle campus; and the R130 million upgrade to the Chris Hani Building on upper campus.
These projects are partially funded by the Department of Higher Education and Training, with the balance being paid by UCT.
Alternative revenue streams
We continue to build on the powerful effects of commercialisation, and UCT spin-out company Food and Connect is one successful example. The outlet is embedded in the UCT brand and is built on four key pillars: transformation (people and technology), health and wellness, sustainability and scalability.
Other revenue streams include income from campus film shoots, property leases, hotel accommodation, vacation accommodation and conference management.
Going paperless
During 2019 we started work on the Shared Services Project, which will introduce a digital finance system that is in tune with a modern, tech-driven world, and replace paper with digitalisation and artificial intelligence.
We garnered the support of the executive and spent the final eight months of 2019 in conversation with the campus community – explaining the concept and our plans to roll out the project in July 2020. Although the project focuses on change management, technology remains key to its success.
Our vision is to take paper completely out of UCT's system in the next four years. The year 2020 will be the start of us working the way we live – with handheld devices, tablets and laptop computers.
Stronger together
UCT has adopted a top-down approach to financial sustainability, and the vice-chancellor, Professor Mamokgethi Phakeng, and her executive have echoed widespread calls by the Finance Department to develop a financially conscious operational mindset at our institution.
While the Finance Department acts as the university's financial mirror and facilitates its financial culture, the financial sustainability of our institution extends beyond that. As we move into 2020 and beyond, my dream is that we get everyone at UCT to think, talk and act in a financially sustainable way. To borrow the slogan from our World Cup-winning rugby team, the Springboks, we are "Stronger together"!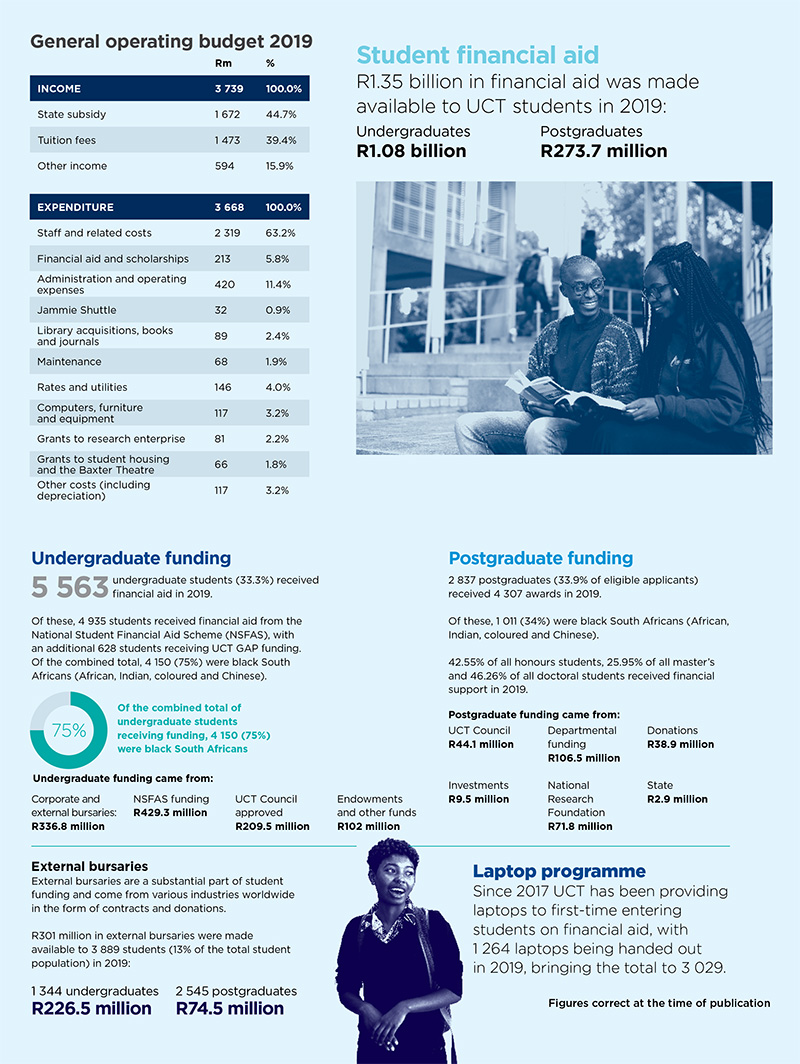 General operating budget 2019
| | | |
| --- | --- | --- |
| | Rm | % |
| INCOME | 3 739 | 100.0% |
| State subsidy | 1 672 | 44.7% |
| Tuition fees | 1 473 | 39.4% |
| Other income | 594 | 15.9% |
| | | |
| --- | --- | --- |
| EXPENDITURE | 3 668 | 100.0% |
| Staff and related costs | 2 319 | 63.2% |
| Financial aid and scholarships | 213 | 5.8% |
| Administration and operating expenses | 420 | 11.4% |
| Jammie Shuttle | 32 | 0.9% |
| Library acquisitions, books and journals | 89 | 2.4% |
| Maintenance | 68 | 1.9% |
| Rates and utilities | 146 | 4.0% |
| Computers, furniture and equipment | 117 | 3.2% |
| Grants to research enterprise | 81 | 2.2% |
| Grants to student housing and the Baxter Theatre | 66 | 1.8% |
| Other costs (including depreciation) | 117 | 3.2% |
Student financial aid
R1.35 billion in financial aid was made available to UCT students in 2019:
Undergraduates: R1.08 billion

Postgraduates: R273.7 million
Undergraduate funding
5 563 undergraduate students (33.3%) received financial aid in 2019.
Of these, 4 935 students received financial aid from the National Student Financial Aid Scheme (NSFAS), with an additional 628 students receiving UCT GAP funding.
Of the combined total, 4 150 (75%) were black South Africans (African, Indian, coloured and Chinese).
Of the combined total of undergraduate students receiving funding, 4 150 (75%) were black South Africans
Undergraduate funding came from:
Corporate and external bursaries R336.8 million
NSFAS funding R429.3 million
UCT Council approved R209.5 million
Endowments and other funds R102 million
Postgraduate funding
2 837 postgraduates (33.9% of eligible applicants) received 4 307 awards in 2019.
Of these, 1 011 (34%) were black South Africans (African, Indian, coloured and Chinese).
42.55% of all honours students, 25.95% of all master's and 46.26% of all doctoral students received financial support in 2019.
Postgraduate funding came from:
UCT Council R44.1 million
Departmental funding R106.5 million
Donations R38.9 million
Investments R9.5 million
National Research Foundation R71.8 million
State R2.9 million
External bursaries
External bursaries are a substantial part of student funding and come from various industries worldwide in the form of contracts and donations.
R301 million in external bursaries were made available to 3 889 students (13% of the total student population) in 2019:
1 344 undergraduates R226.5 million
2 545 postgraduates R74.5 million
Laptop programme
Since 2017 UCT has been providing laptops to first-time entering students on financial aid, with 1 264 laptops being handed out in 2019, bringing the total to 3 029.
* Figures correct at the time of publication
---
UCT's donor and alumni community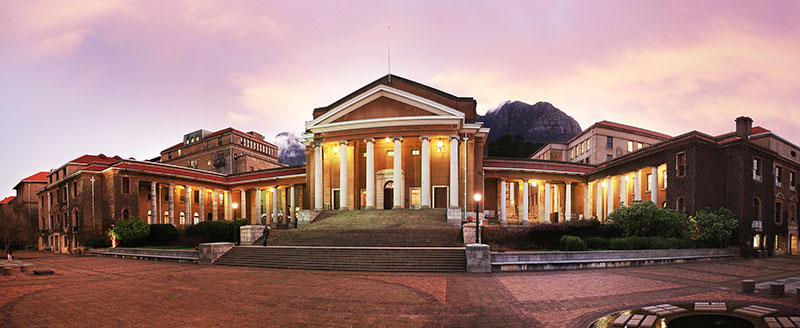 The Development and Alumni Department (DAD) faced a challenging year for fundraising in 2019 due to local economic conditions and global political developments. Despite this, the total number of donors to the university increased to 1 319, compared with 1 287 in 2018, and donations totalled R411 million, up from the R404 million raised in 2018. The six most substantial donations in 2019 were:
Hasso Plattner Stiftung R51 670 450
The Gabriel Foundation R21 528 934
Thuthuka Education Upliftment Fund R18 498 873
Mr Neville Isdell R17 864 993
The Bertha Foundation R11 967 688
The Andrew W Mellon Foundation R11 114 032
DAD's fundraising included substantial support for UCT students, including more than R65 million for undergraduate students and R13 million for postgraduates. Funding was also secured for the various postgraduate diploma programmes and to allow a significant number of students with debt to graduate in 2019/20.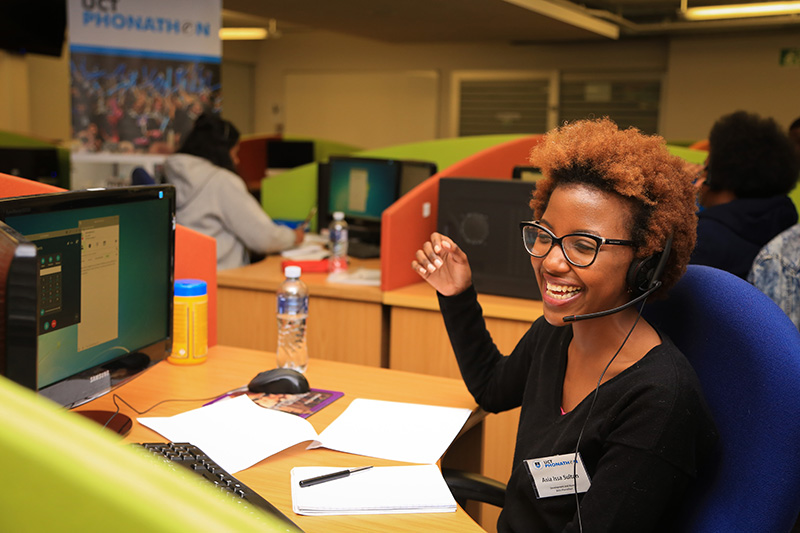 The annual phonathon, held in aid of UCT's Food Programme to address the issue of student hunger, received pledges of just more than R800 000.
DAD events
DAD hosted ambassadors and consuls general at an annual breakfast at the vice-chancellor's residence in order to update them on developments at the university and develop relationships to garner support for projects on campus.
The UCT Trust hosted a dinner for 80 alumni and friends at the South African High Commission in London to raise funds for The Nelson Mandela School of Public Governance.
Several alumni events were held in the United States in 2019, including a reception with Vice-Chancellor Mamokgethi Phakeng in March 2019 and a braai on the beach in Chicago in June 2019.
At a UCT-hosted law event at the offices of Davis Polk & Wardwell in London, a canape reception was followed by a talk by Professor Danwood Chirwa, dean of the Faculty of Law.
Distinguishing UCT
Distinguishing UCT, a campaign to grow the university's unrestricted endowment, came to a close at the end of 2019, having been launched in 2014 with the significant support of the UCT UK Trust. The income generated has been allocated to strategic initiatives under the broad pillars of Advancing Excellence, Investing in Talent, and Realising Transformation, as well as specific strategic projects.
On closing, the campaign had received 10 187 individual donations from 1 246 donors, making up a total of R98.3 million. This increased the overall value of UCT's unrestricted endowment from R500 million in 2015 to around R676 million in 2019.
R238 million raised overall

R25 million biggest single donation

1 246 donors
Under the broader banner of the campaign, more than R140 million was raised from numerous individuals, corporates, foundations and trusts for priority capital and infrastructure projects, including UCT's Neuroscience Centre and the Nelson Mandela Project.
These donations bring the overall amount raised via the campaign to around R238 million.
In 2019 UCT again invested around R150 million (R28.3 million was released from the unrestricted endowment specifically) in bursaries and scholarships for needy and deserving undergraduate and postgraduate students.
We are exceedingly grateful to our alumni and broader donor community for their generous contributions.
---
UCT Council 2019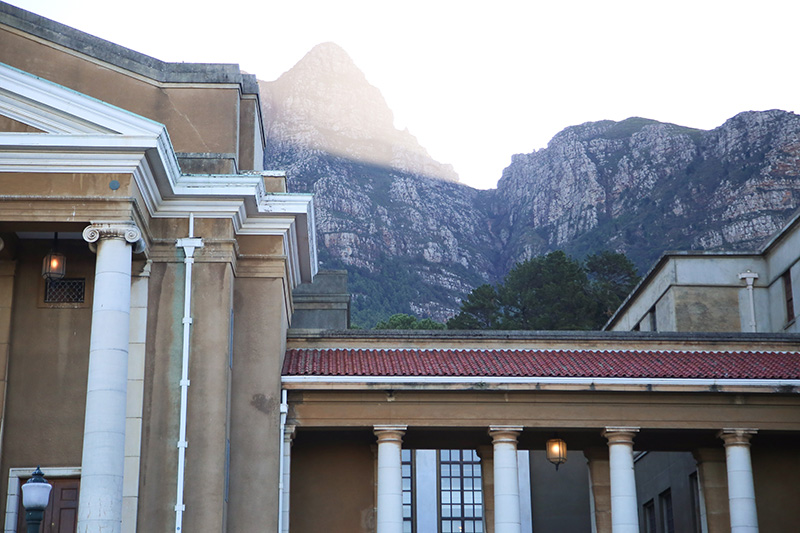 The UCT Council governs the university and approves its strategic direction and policies. It is also responsible for long-term financial planning and the approval of annual budgets.
In 2019 the UCT Council was involved with the following decisions:
Financial planning
Council set annual fee increases for 2020 as follows: international student fees (5.3%), tuition fees (5.4%, excluding the GSB) and student housing fees (7.4%). In 2019 UCT achieved a 1.9% surplus (against a target of 3%) on its recurrent operating income. The surplus is crucial as it enables UCT to fund longer-term projects and support institutional priorities related to its core business.
Renaming of buildings
Following a request from the UCT Lung Institute, Council resolved to rename the Boehringer Ingelheim Lung Institute the UCT Lung Institute Building. Four further buildings were proposed for renaming – the Council-approved names will be disclosed once the families concerned have been duly consulted.
Infrastructure projects
Council approved tenders for the redevelopment of the Chris Hani Lecture Theatre, the construction of a new School of Education building, and the construction of a new building for the Hasso Plattner School of Design Thinking (d-school).
Institutional reports
Council adopted the Social Responsiveness, Teaching and Learning, Research and Transformation reports, recording its appreciation of the work undertaken in these important areas. Council also noted the report of the Works of Art Committee. The University Audit and University Finance committee reports for 2018 were adopted by Council for submission to the Minister of Higher Education, Science and Technology.
Council reviewed the Institutional Reconciliation and Transformation Commission (IRTC) report and was pleased to note that many of the IRTC's recommendations were consistent with transformation initiatives already under way at UCT. Council resolved to adopt the recommendations of the IRTC subject to issues raised by the UCT executive.
UCT enrolment plan 2020–2025
Council approved the 2020–2025 enrolment plan, which responds to declining enrolments, proposes maintaining current undergraduate/postgraduate enrolment ratios, focuses on enrolments in areas of scarce skills, and seeks to improve student success rates.
Appointment of trustees
Council approved the appointment of Mr Mutle Mogase as trustee of the UCT Foundation Trust for a further five years. He was appointed by Council as the chair with effect from April 2019.
Council membership
Council announced the appointment of two new members: Professor Ntobeko Ntusi replaced Professor Mbulungeni Madiba, and the City of Cape Town's Councillor Dave Bryant replaced Councillor Mark Kleinschmidt. Noting feedback from the UCT community and the Institutional Forum, Council resolved to submit proposals for amendments to the Institutional Statute to the Minister of Higher Education, Science and Technology, including, among other things, a change from three to five members appointed by the minister, a change from two to three members appointed by the Students' Representative Council, and a change from six to four members elected by Convocation.
Strategic plan 2030
Council engaged with the UCT executive to discuss key issues in the development of a strategic plan for the university in terms of its vision for 2030. Various UCT constituencies will be consulted in the process, which will culminate in the adoption of the Vision 2030 document.
UCT's new chancellor
Council was proud to announce that Dr Precious Moloi-Motsepe was duly elected as the new chancellor of the university, a 10-year term that started on 1 January 2020. She takes the reins from Mrs Graça Machel, who was first elected in 1999.
---
This work is licensed under a Creative Commons Attribution-NoDerivatives 4.0 International License.
Please view the republishing articles page for more information.
---