#UCTLockDownLetters is a new feature on the UCT news site. Staff, students, parents of students, we want to hear about your experiences of work and life in lockdown. Emails, audio and video clips, prose and poetry are also very welcome. This is your space.
Dear fellow students
I hope this letter finds you in as good a place as your current circumstances allow.
My name is Thato Mgoboli. I'm a tax honours student and if you're like me, all you want to do right now is "deregister" from the year 2020 – just throw the whole thing away and start again. My head has been swirling with emotion these past two and a half weeks, and for good reason.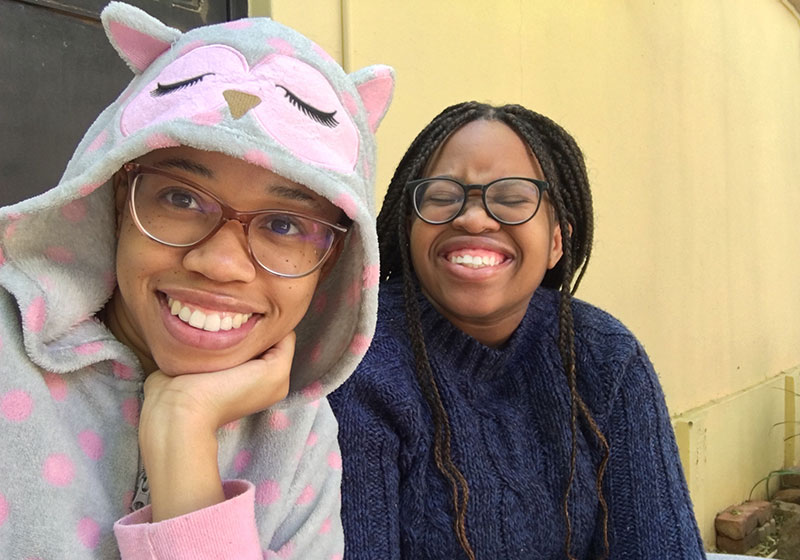 When the news of the COVID-19 pandemic first emerged, I never imagined that it would bring our year to an abrupt stop, with no clear end in sight. Special things, such as graduation, which I've been anticipating for years now, have been suspended, postponed or cancelled.
Instead, my family celebrated the completion of my BCom Financial Accounting degree by giving me the day off from washing the dishes. As fun as that was, I had other plans – and not just for grad, but for 2020 as well.
The beginning of a new decade, an opportunity to somewhat reinvent myself.
"Unfortunately, the coronavirus had other plans and I had to quickly adapt to our current reality."
Unfortunately, the coronavirus had other plans and I had to quickly adapt to our current reality. The first few days were fun; it was easy to find ways to entertain myself: binge watch The Crown on Netflix, eat, refresh my Outlook inbox, and if I ever ran out of ideas, my mom gladly stepped in. We have cleaned every room, washed every window and repacked and organised every cupboard in this house. I'm starting to see "lockdown" really just means "spring clean" to my mom!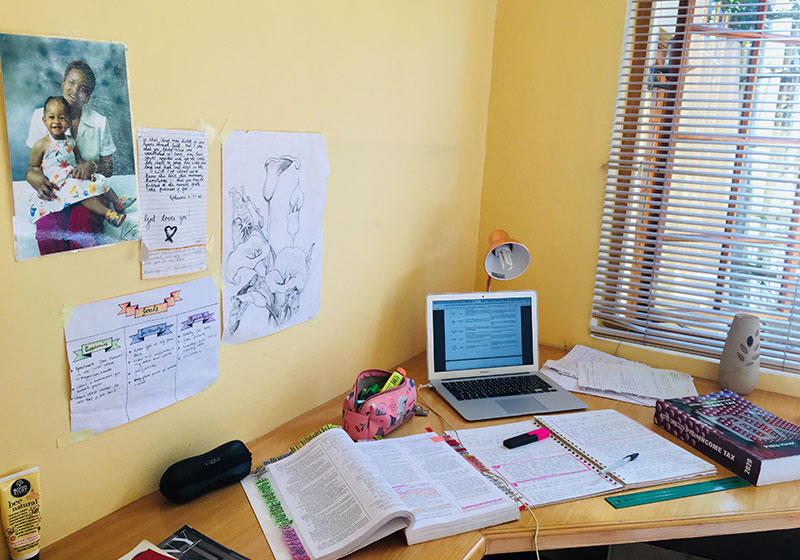 Working from home I have found to be particularly challenging. Realising that I've become responsible for my own learning has forced me to manage my time properly. My little sister (currently in grade 12) and I have teamed up by setting realistic and achievable goals, like working for four to five hours a day (only on weekdays ;)).
Some days are harder than others, when the only thing I've accomplished is taking a glance at my workspace and, if I'm lucky, getting in an hour of work. My self-control and discipline have been working overtime.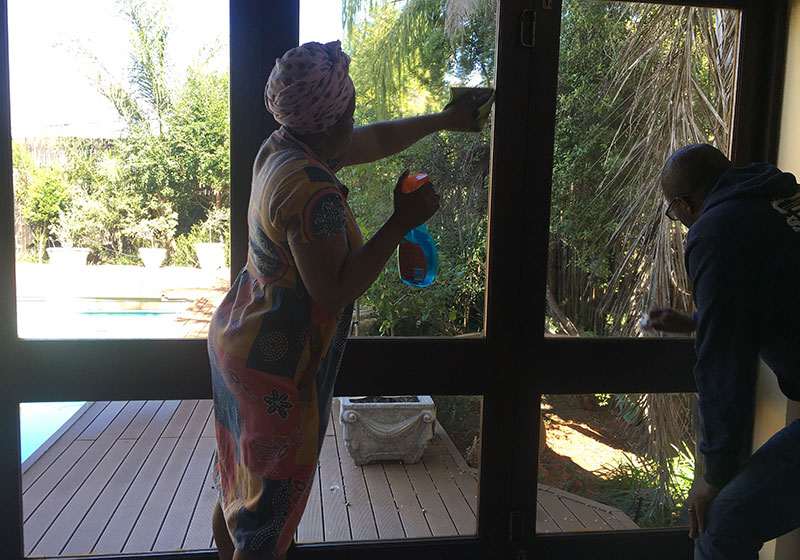 When I look back at this period one day, what will stand out for me is the time I got to spend with my family and, surprisingly, the time I got to spend with myself. I realised how much I got lost in things, forgetting what made me smile and gave me energy.
This will be a trying and unconventional year for every student, and the first feelings that come to mind are frustration and tension, but I advise you to control the things you can. So, look to the little things. Call up a friend, ask for help where necessary. Take advantage of whatever opportunities are presented to you during this time, and don't hesitate to go and make your own memories.
To the class of 2020, as a fellow student, you have my heart and my prayers. Keep fighting, stay hopeful and, most importantly, wash your hands!
With love from Kimberley
Thato
Share in our community. Document your thoughts and feelings during lockdown. Send your letter from home (max 1 200 words), audio, video (60 seconds maximum), prose poetry, slam poetry, prayers, benedictions, or songs to lockdownletters@uct.ac.za.
---
This work is licensed under a Creative Commons Attribution-NoDerivatives 4.0 International License.
Please view the republishing articles page for more information.
---