We understand that not every parent, guardian or sponsor was able to attend this year's Parent Orientation sessions for first-year students. We also know that university life can sometimes be overwhelming to navigate, but all the information you need is just a click or a call away.
What follows is a list of the most important departments and services that are available to support your first-year student – right here, at your fingertips.
Department of Student Affairs
The most important place to start is the Department of Student Affairs (DSA). The DSA team will be able to answer questions about all student services and activities, including student orientation, sports and recreation, societies and organisations, accommodation, financial aid and the Student Wellness Service.
Campus Protection Services (CPS)
CPS takes care of the safety and security of students across all UCT campuses. Uniformed staff patrol the campus on foot and in vehicles, and their presence acts as a positive deterrent against criminals. Equipment installed to enhance security includes fencing, gates and closed-circuit television. CPS officers work from six service centres and will respond to any reported criminal activity or safety concerns. CPS can be contacted on the 24-hour toll-free number: 080 650 2222 or the 24-hour hotline: 021 650 2222/3.
Careers Service
The Careers Service helps prepare students for a smooth transition to the world of work. Among other things, the team can help with making degree choices, writing CVs and cover letters, and assisting students to access part-time work and internships.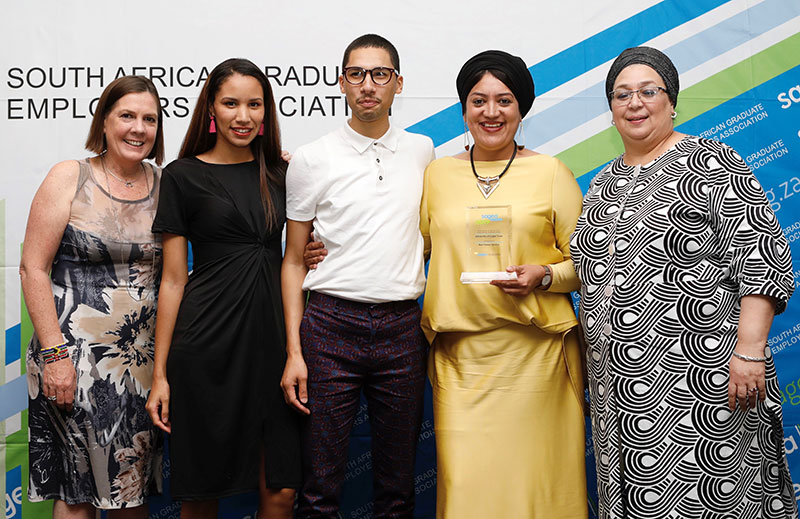 Disability Service
The Disability Service focuses on removing any physical, policy, attitudinal or information barriers that might deter disabled students from achieving their full potential. The service includes improved access to facilities, extra time for tests and exams, accessible transport and providing South African Sign Language interpreters.
Fees Office
The Fees Office is a billing and debt collection office for student fees. It deals with all finance-related matters, including payment deadlines, fees statements, fees enquiries, financial clearance, proofs of payment for tuition, refunds submissions and stipend queries (external bursars), administration of external bursaries, and submissions for pro-forma invoices.
Information and Communication Technology Services (ICTS)
ICTS enables the UCT community to adopt and exploit information technologies to enhance their work, and provides all core ICT services, infrastructure and end-user support and training across campus. Students can get help on campus at the IT Helpdesk in the ICTS front office at the Computer Science Building on upper campus, at ICTS-on-Main Walk-in Centre, at student labs across campus or on social media (Facebook and Twitter). Students can also download various software packages – such as the Microsoft Office suite via Office 365 and anti-virus software ─ for free. Visit ICTS for a detailed overview of student computing services and students' guides (simplified or comprehensive).
International Academic Programmes Officer (IAPO)
IAPO supports international students and researchers from over 100 countries who enrol for taught courses and undertake to complete their research at UCT. IAPO can help with visa applications, advice on immigration-related requirements, international tuition and housing fees, the costs of living in Cape Town and the support services available at UCT to help students settle in.
Jammie Shuttle service and parking
The Jammie Shuttle service is available for free to all students in possession of a valid UCT student card and will transport them between campuses and other parts of the city, seven days a week. Visit the website for up-to-date routes and maps. While first-years are not allowed to bring cars onto campus, they can park at Rhodes Memorial if they have a parking disc, available from traffic admin on upper campus.
Office for Inclusivity & Change (OIC)
The OIC ensures accessibility and inclusivity for all at UCT and offers a range of services to help realise this. If a student is experiencing harassment or discrimination, the OIC is there to help. Through Survivor Support, the OIC also provides advice and assistance in case of sexual assault and rape, ensuring that all survivors receive compassionate care.
Student Orientation and Advocacy Service Office (SOAS)
The SOAS is a one-stop-shop information office that assists first-year students with information related to UCT offices and departments. They assist students to navigate campus and coordinate faculty-related orientation programmes.
Student Wellness Service (SWS)
The SWS provides support services to students such as assistance with study skills and coping with exams; budgeting; mental health workshops; and protection, prevention and contraception. Students can also obtain medication at cost price and access support for chronic conditions. The main clinic is at the Ivan Toms building on lower campus, and the most popular office is in the UCC Steve Biko Building on upper campus.
UCT Campus Store
The UCT Campus Store is the official on-campus one-stop-shop and offers the following: prescribed, recommended and general textbooks; stationery; electronics; toiletries; second-hand books; private and bursary account facilities; and online purchases. It is also the official stockist of all UCT-branded apparel and gifts.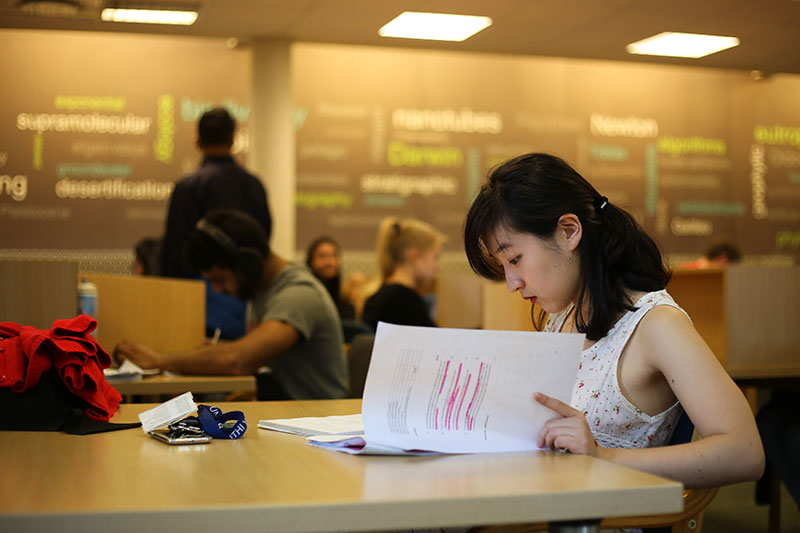 UCT Libraries
UCT Libraries is the collective name for the university's main library, the Chancellor Oppenheimer Library, and its seven branch libraries. It offers an array of study and research materials, as well as professional and expert assistance in finding information and carrying out research. The Vincent Kolbe Knowledge Commons, UCT's fully equipped undergraduate learning facility, provides both professional help and high-end IT facilities for researching, writing, and printing assignments to students.
Writing Centre
The Writing Centre can help students improve the quality of their academic writing. The consultants also help with referencing and presenting an academic argument effectively.
---
This work is licensed under a Creative Commons Attribution-NoDerivatives 4.0 International License.
Please view the republishing articles page for more information.
---