The search for murdered first-year student Uyinene Mrwetyana brought together the entire university, delivering a painful lesson that higher education can indeed quickly gather critical resources when faced with such a challenge.
That was the message from Dr Sianne Alves, director of the University of Cape Town's (UCT) Office for Inclusivity & Change (OIC), at a recent seminar hosted by UCT's Safety and Violence Initiative (SaVI) and the Institute for Security Studies (ISS) to reflect on the country's updated crime statistics for 1 April 2018 to 31 March 2019.
Considering the role of tertiary institutions in the fight against crime, Alves presented her proposals while providing insight into violence in the context of higher education and, particularly, crimes against marginalised communities such as women.
She was among four presenters at the seminar, titled "Spotlight on Violence: What do SA's crime statistics say?", including SaVI director Dr Guy Lamb, the ISS's Dr Andrew Faull and SaVI researcher Azwi Netshikulwe.
The formation of regional partnerships was Alves's first suggestion. These partnerships could use cross-disciplinary tribunals to oversee disciplinary action in respect of offences on campus.
Sharing knowledge and data on offences would be of immense value in aiding efforts to better protect students and staff on campus, she added.
Current crime prevention strategies at tertiary institutions vary in the degree of physical security and safety measures that are in place to prevent crime on campus, she noted. She also referred to the Minister of Higher Education's focus on gender-based violence which includes looking, in a holistic way, at the resources needed to protect students.
Lessons from tragedy
Reflecting on the lessons learnt from Mrwetyana's murder, Alves, who is a member of SaVI's steering committee, said community activism happened organically at UCT following reports of her disappearance.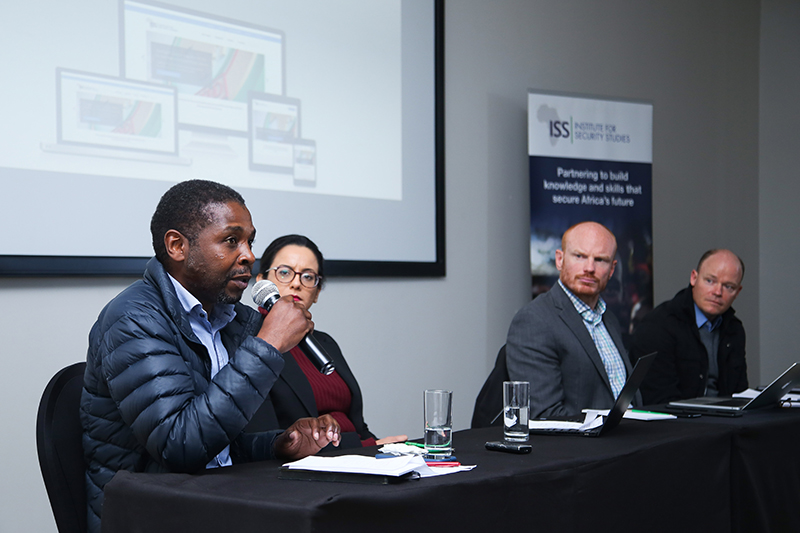 Students walked from her residence, Roscommon House, to the Clareinch Post Office, retracing the last steps of the film and media studies student and handing out material to aid in the search.
"They brought the entire university together in the search for Uyinene."
Before long, the country was asking who Mrwetyana was, showing how mobilisation can happen online. News of her disappearance was all over social media and trended on Twitter under the hashtag #BringNeneHome.
"What we saw in this painful moment was community agency, youth and their innovation, knowledge experts and technical experts but most importantly, multi-sectoral partnerships."
After the tragic news that her body had been found, along with reports of many other victims of sexual and gender-based violence, the hashtag #AmINext began trending.
"Uyinene's death demonstrates that community is a powerful tool in rallying critical resources [and] raising awareness," said Alves, adding that the murder also forced UCT into introspection, to assess and review the prevention response on offer and ensure that it is working.
"What UCT learnt in the painful moment … is that higher education can quickly gather needed resources to address the challenge."
Where students led community activism, UCT followed with critical resources such as a dedicated investigator.
"What we saw in this painful moment was community agency, youth and their innovation, knowledge experts and technical experts, but most importantly, multi-sectoral partnerships."
Mrwetyana's death, in light of the national crime statistics, illustrates the value of community agency, especially the role of youth, Alves said.
"How can youth be included to lead the thinking and strategy about the crimes that are occurring in their homes and their communities?" she asked.
Improving the stats
Considering the 2018/19 crime statistics which were released by the South African Police Service (SAPS) on 12 September – the first to be certified by Statistics South Africa – Alves also presented suggestions for improving the report itself.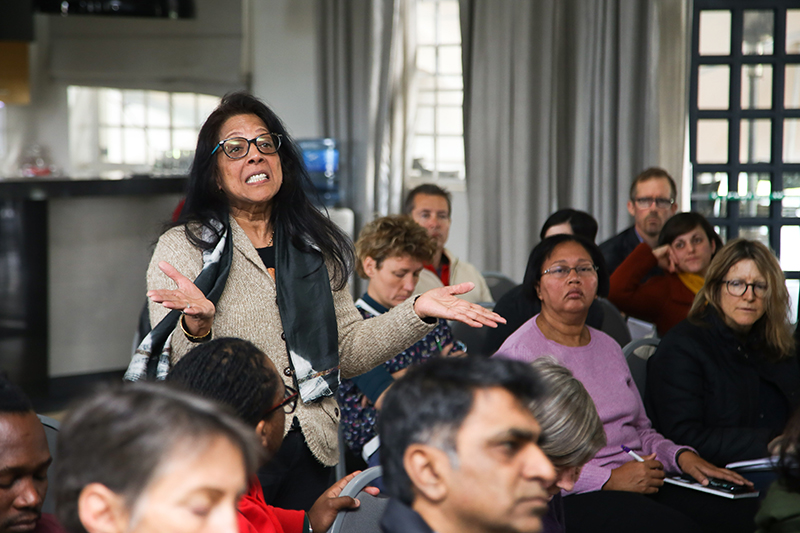 One of the problems she noted is that the statistics are grouped under pre-existing, broad categories. She argued that it is time for the data to become "much more nuanced", with narrower categories that will make the statistics more meaningful for those who design prevention strategies – and to allow South Africans to begin to see themselves in the data.
"We need to see the crimes for what they really are. As ordinary citizens, we need to be able to see our reality so that we can understand what needs to be done [to] better understand the intent and behaviours that increase crime in South Africa."
And while women and children are included in the data, Alves believes more can be done.
Focusing on the murder category, where there has been an increase of 0.6%, she said data can represent crimes that reflect the most marginalised and vulnerable groups, such as categories for femicide or hate crimes.
"We really need the data to reflect who the crimes are affecting the most."
---
This work is licensed under a Creative Commons Attribution-NoDerivatives 4.0 International License.
Please view the republishing articles page for more information.
---