The 19th annual Women in Business Conference on Friday, 17 August, organised for women by the women students of the University of Cape Town's (UCT) Graduate School of Business (GSB), promises a day of networking, inspiration and fundraising towards bursaries for disadvantaged women.
The compelling line-up of speakers includes women business leaders and entrepreneurs who all embody passion and perseverance, and who will share their stories to help galvanise and encourage others to follow in their footsteps.
"As women, we all know what it feels like to encounter prejudice and feel discouraged. We want the stories of our speakers to ignite the spark that moves women out of their comfort zone, catalysing a willingness to grow and change, and pushing them to think in new ways and forge new pathways," said Minerva Draeger, co-chair of this year's event.
"It is in these fresh spaces and territories that real change is made."
"It is in these fresh spaces and territories that real change is made."
Exceptional platform
The GSB conference has run annually since 1999 and has always been organised and managed by students like Draeger, who take time out of their academic schedules to host the event. Their aim is to bring inspirational and pioneering leaders from various business sectors to share their expertise and learning, providing an exceptional platform for businesswomen to connect and engage, to build networks, and share knowledge.
Another important dimension, according to Draeger, is that the event raises funds for bursaries for disadvantaged women to pursue their studies at the GSB.
This year, the organisers have added an entrepreneurial element to the conference.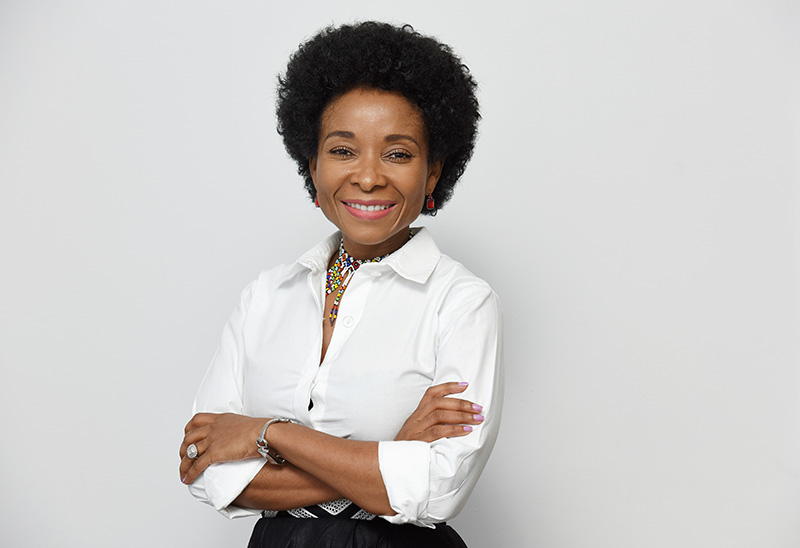 "Previously, the principal focus has been on women's advancement in the corporate world where women are still under-represented at every level of the corporate ladder," said Draeger, pointing out that only 5% of CEOs in Africa are women.
"So while there is still much to do to equip women for the challenges of the corporate landscape, there is a need to also inspire and empower potential entrepreneurs to step out and impact their environment."
"There is a need to also inspire and empower potential entrepreneurs to step out and impact their environment."
The organisers chose speakers, all of whom are highly successful women in their fields who have overcome often almost insurmountable socio-economic and cultural challenges, not only for their expertise but also for the key life lessons they can share.
UCT Vice-Chancellor Professor Mamokgethi Phakeng, who founded the Adopt-a-Learner Foundation, will be addressing the conference.
She joins other scheduled speakers who include Mimi Kalinda, co-founder and MD of Africa Communications Media Group; Makoma Lekalakala of Earthlife Africa, who was instrumental in reversing a nuclear deal between South Africa and Russia; and Naadiya Moosajee, co-founder of WomEng and Womhub, promoting women in the engineering and tech industries.
Also on the programme are Gaby Prinsloo, medical doctor and executive coach; Magda Wierzycka, CEO of Sygnia Financial Services whose assets she grew from R2 billion to R184 billion in 12 years; and Professor Shirley Zinn, who worked her way out of a poverty-stricken life on the Cape Flats to become a top South African business leader.
Impressive line-up
"It is a high-powered and impressive line-up," said Draeger, adding that all the speakers had faced obstacles such as prejudice, funding, vested interests, capacity and self-belief.
"With that indefinable quality called passion, married with dogged determination and hard work, they all ... pushed through and became agents of change. And that is the inspiration we want to pass on to our delegates.
"During this Women's Month especially, we want them to know that if they follow their passion with bold action, real and lasting changes can be made," she said.
Read more about the GSB's 19th Annual Women in Business Conference.
---
This work is licensed under a Creative Commons Attribution-NoDerivatives 4.0 International License.
Please view the republishing articles page for more information.
---