What began as a friendly rivalry between two composition students has turned into a seven-year-long tradition at UCT's South African College of Music (SACM).
The Cone of Composition was the brainchild of alumni Joe Bolton and Dan Miller. Determined to establish who the better composer was, the pair hosted the first student-run SACM composition competition in 2010.
In addition to bragging rights, the winner would be awarded a large pine cone that Miller had stumbled across during a walk in Newlands Forest.
Now open to all students from the SACM, the Cone of Composition is an annual fixture and a favourite college tradition.
"I think it's because students are interested in hearing new music that's been written by their peers and also performed by their peers. They are getting to hear something that essentially has not been heard before," explains organiser and part-time SACM lecturer Andrew Hoole.
This year's winning composition, entitled Rinnakkaisuus, was written by Paul Loeb van Zuilenburg IV. Rinnakkaisuus, which means "parallelism" in Finnish, moves to depict the many contrasting and coexisting facets of South African society.
Students Mikhaila Smith and Jeremy Hart tied in second place for their compositions Aurora and Quartet No.1 respectively.
These were among the eight compositions entered in this year's Cone of Composition, which took place on 22 June.

A platform for composers
"I had been involved in the first-year's concert as a performer and so Joe and I decided that this would be a fun thing to open up to the college, to create a platform for student composers to have their music performed by fellow students, with the ultimate prize of course being the pine cone," says Hoole.
Each year since, an ensemble was selected and an open call put out for students to submit scores.
"Being a composer myself, I can speak to the fact that it is quite a great feeling when something you have had in your head, as just an idea, gets realised in the real world by performers. There is something quite rewarding about that experience."
Composition work generally remains on paper and purely theoretical, continues Hoole. Writing for actual performers is an immensely valuable process for budding composers.
"When you are using notation software, almost anything is possible. You can write melodies and phrases that the computer will have absolutely no problem playing back to you, at whatever speed. Whereas when you put that in front of a real player, that might not be physically possible," he says.
Composers may not have accounted for the fact that a woodwind player, for instance, needs time to breathe. Or perhaps a composer has not selected the most effective performance technique for the combination of notes written.
These are things that can be addressed and refined during the rehearsal process, through dialogue between composers and performers, and without compromising on the composer's musical ideas.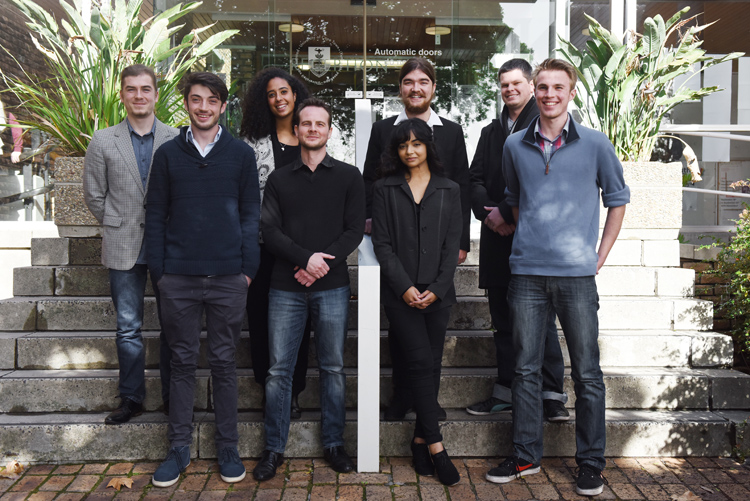 Hoole recalls a number of standout moments over many incarnations of the Cone of Composition, including a tierce de Picardie performed by an a cappella ensemble, where they sang Tierce de Picardie and a dubstep bassline played on the tuba.
"Apart from being one of the most well-attended and popular of the SACM concerts, the Cone has become an important opportunity for composers to showcase their work. And I hope that this tradition continues well into the future."
---
This work is licensed under a Creative Commons Attribution-NoDerivatives 4.0 International License.
Please view the republishing articles page for more information.
---