Before Siphesihle Zimba joined Eh!woza, she didn't know too much about tuberculosis. Since participating in the UCT-based programme, it's a different story.
"I am going to teach people in my community about what TB is exactly," the high school learner said. "And at school when we are given essays about TB, I am going to write about it because now I know what I am going to be writing about."
Eh!woza was started in a pub in 2013 when a group of scientists engaged an artist about a social responsiveness project linked to TB. They settled on making a short documentary with learners from IkamvaYouth, an educational NGO based in Khayelitsha.
Biomedical research workshops
The collaborative project is based at UCT's Institute of Infectious Disease and Molecular Medicine (IDM). Learners are taught about many aspects of TB research including transmission, the development of vaccines, discovery and development of new TB drugs and clinical trials. Science workshops are facilitated by junior and senior researchers based at the IDM, including the Wellcome Centre for Infectious Diseases Research in Africa, Molecular Mycobacteriology Research Unit and the South African TB Vaccine Initiative. Learners who take part in the project do experiments in laboratories and participate in lectures and discussion sessions.
Documentary production starts during science workshops when learners are provided with camera equipment to start generating footage to be used in films. After the science workshops, learners start a two-week media production phase during the July school holidays. Guided by artist Ed Young, learners produce all aspects of documentaries from storyboarding to shooting and editing. Films are not prescriptive and learners are encouraged to tell personal stories about TB in their community.
Hands-on film-making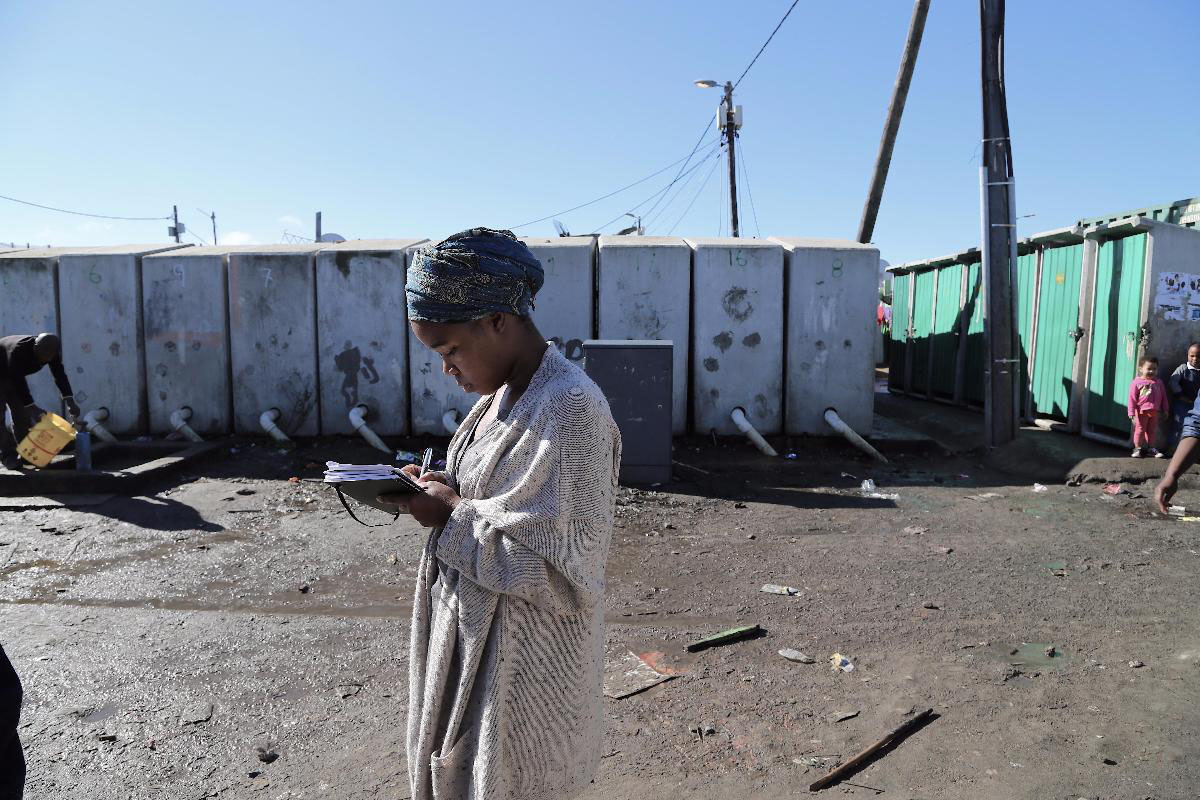 As described by PhD student Bianca Masuku, Eh!woza strives to integrate biomedical knowledge, the social aspects of TB and youth education to contribute to a broader debate about the social and material conditions of TB and how knowledge about it is produced, navigated and reflective of local experiences of disease and health, and ultimately decrease stigma about TB and other diseases.
Seventeen-year-old Zintle Mekile, an Eh!woza member for two years, is particularly keen on the media workshops.
"We get to go to different places of our choosing on shoot days. And the response from people is amazing," said Mekile. "Some are scared of the camera, fearing to be on 'TV', and some are able to share information on camera. Despite the tiring film editing, media workshops are fun. I can now make a film/documentary, thanks to Eh!woza."
Mekile also enjoys the lab work.
"I got to understand more about clinical trials, vaccination, the growth of bacteria, and the importance of preventing and treating tuberculosis on time," she added. "I also had the time to go to the lab and do some experiments like professional scientists."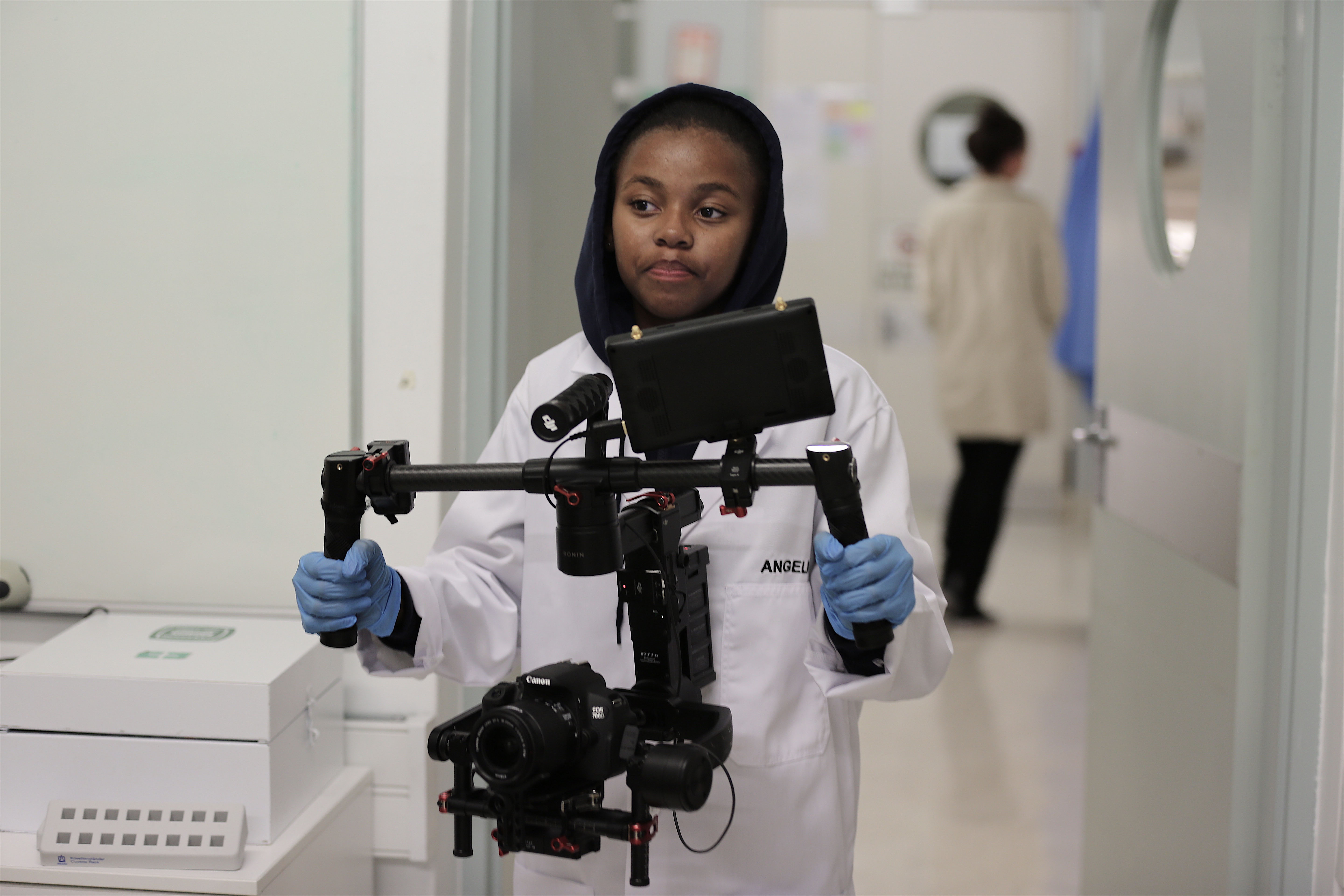 Outside of the laboratory and the biomedical framing of the disease, the Eh!woza project, through its media workshops, becomes a space for the students to engage with the lived experiences and lay understandings of disease.
Making the documentaries provides the students with a chance to step outside of the lab and the particular scientific understanding of TB and capture perceptions and understandings of TB from the people for whom it is an everyday reality.
The work is funded by the National Research Foundation of South Africa and The Wellcome Trust. For more information see the Eh!woza website or contact Dr Anastasia Koch.
---
This work is licensed under a Creative Commons Attribution-NoDerivatives 4.0 International License.
Please view the republishing articles page for more information.
---