For the first time in history more children in the world are overweight and obese than under-nourished and stunted, said UCT's Professor Vicky Lambert following the release of the Healthy Active Kids South Africa Report Card (HAKSA) 2016.
"On a global scale, less than 20% of children and youth are meeting recommendations for physical activity, and for the first time in history, there are more children who are overweight and obese, compared to those who are under-nourished or stunted," said Lambert, head of the UCT/MRC research unit for Exercise Science and Sports Medicine (ESSM) at the Sports Science Institute for South Africa (SSISA).
The Healthy Active Kids South Africa Report Card (HAKSA) 2016 was launched at SSISA last week and presents a gloomy picture. South Africa's children scored a C for overall physical activity and a D for overweight and obesity.
The 2016 report is a review of the latest research on how much TV they watch and how much support they get for healthy choices at home and at school. The report is based on three main indicators: physical activity, body composition and nutrition indicators.
While the report's top scores of two Bs were allocated to government strategy, policy and investment and to the National School Nutrition Programme, there were three Fs: one for sedentary behaviour; another for sugar-sweetened beverages, added sugar and salty snacks; and the third for fast-food intake.
"With this report we look beyond whether South Africa's children and youth are meeting recommendations and attempt to unpack those factors that contribute to making healthy choices easier, or that may stand in the way," said Lambert.

"In addition to the nine physical activity and 10 nutrition indicators of previous reports, we included a new section concerning physical activity and nutritional status in early childhood. This is particularly pertinent, given that both under- and over-nutrition adversely affect growth and development."
Vital statistics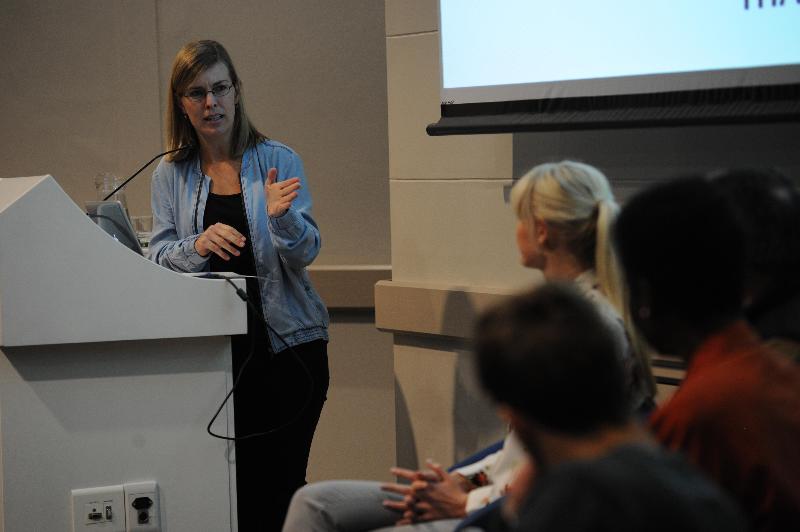 The report highlights a number of concerns.
Malnutrition is rife: One in four pre-schoolers is overweight or obese while one in five is stunted. Some 74% of children in rural settings are underweight.
More than half of primary school children tested below average for motor control skills. Motor proficiency is linked to academic performance.
Less than half of children play sport and few participate in physical education at school; often environments aren't conducive.
On average, South African teens consume more than one soft drink per day and three times the recommended amount of sugar a week. High sugar consumption is linked to a host of chronic diseases.
Most children eat less than one portion of fruit or vegetables a day. The recommendation is five per day.
There are 30 million consumers of fast food in South Africa, up by 10 million in the past five years.
Children watch TV for an average of three hours a day, with significant numbers watching five hours a day.
"The trends are concerning as the world's population grows younger; one quarter of people on the planet are under 15 and their health is our future," said Dr Catherine Draper, who presented the findings and later led a panel discussion on the topic.
But the exercise and eating habits of South Africa's children show that urgent action is needed to mitigate the impact on children's risk factors for chronic diseases later in life.
As such, the report is a tool for advocacy, said Draper.
"We used an equity and social justice lens, focusing on rights issues this year: exercise and healthy food."
This supports the United Nations Educational, Scientific and Cultural Organization and the World Health Organization's stance that it is a fundamental right for children to participate in sport, physical activity and play, and to achieve the highest attainable standard of health.
Growing in scope
The HAKSA report has grown since it was first launched in South Africa in 2007, based on an idea from Canada, SSISA chief executive officer Dr Phatho Zondi said at the launch.
Back then it was the combined effort of six institutions and nine scientists. That complement has now grown to 33 experts and 16 institutes and organisations as it's become scientifically more rigorous.
The growth in the number of role players indicates the importance of the problem, Zondi said.
It's also the first time that the report has been launched to kids, said Lambert.
"We want them to take some ownership in bringing about the changes we need to facilitate healthier lifestyle choices. We want them to feel empowered to call for what is, in fact, their human right."
Mutual accountability is key to educating children, she added.
"The solutions to better health lie in our own hands, from parent to child, educator to families, government to schools and communities and international trade environment and international agencies to member states."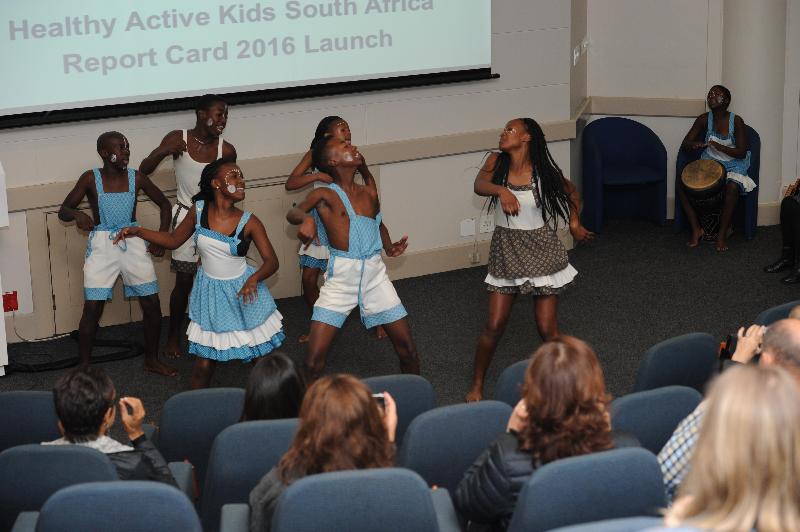 The hashtag #moveyourworld is underpinning the social media campaign supporting the report.
Doing just that as they set the scene for the launch were the 2014, 2015 and 2016 rope skipping champions from Kuyakhanya Primary School in Khayelitsha. Their deft display of synchronised skipping showed sheer joy in movement.
---
This work is licensed under a Creative Commons Attribution-NoDerivatives 4.0 International License.
Please view the republishing articles page for more information.
---