The Institute for Creative Arts (ICA) presents an array of thought-provoking live art events in its third ICA Live Art Festival.
Thirty-two projects, installations and performances will take place across the city of Cape Town between 10 and 26 February.
A comprehensive programme includes performances by two Standard Bank Young Artist winners, as well as internationally renowned artists such as Jelili Atiku, Larry Achiampong, Nora Chipaumire and Steven Cohen.
The programme also includes a number of UCT students and alumni tackling issues of discrimination, whiteness, gender and autonomy, among others.
The festival promises to be an immersive and interrogative period of expression, reflection and imagination.
DE-APART-HATE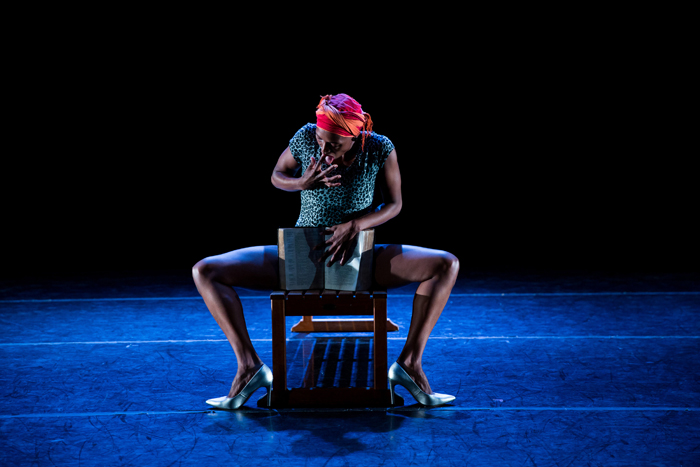 The much-admired Mamela Nyamza delivers a means of saving the South African arts in 'DE-APART-HATE'. Photo Jonathan Hsu.
DE-APART-HATE, by acclaimed choreographer and performer Mamela Nyamza, presents the discourse that she believes is needed to recover the South African arts and ensure its fertile future. The performance maps out the honest dialogue required about South Africa's social, economic and educational systems, to move beyond the discourse of decolonialism.
Nyamza is known for interrogating gender roles and norms. Looking beyond conventional expectations of the body and using choreography that flows from natural movement, she delves into physicality and heart while provoking the mind.
She envisions a South Africa not blinded by race and class, edging ever nearer its humanity and the living out of Ubuntu.
Come Let Me Clutch Thee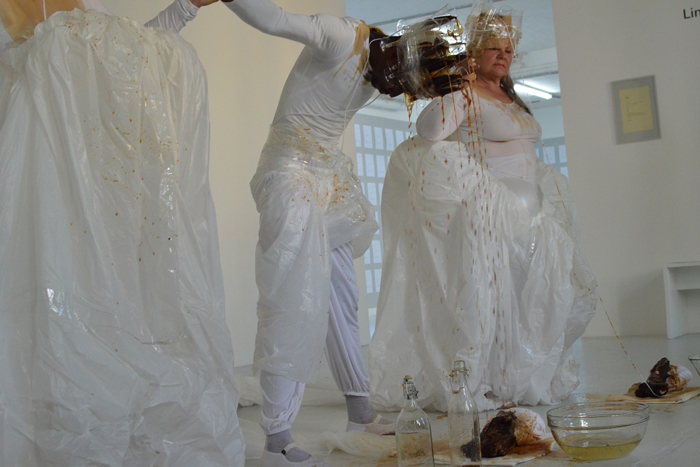 Known for engaging critical issues such as justice and human rights violations, Jelili Atiku performs the devastation of oil spills in the Niger Delta. Photo Ellen Friis.
Multimedia artist Jelili Atiku demonstrates the devastating effects of oil spills on the African continent in general, and the Niger Delta region in particular, in his piece Come Let Me Clutch Thee.
Using a number of materials, both organic and inorganic, Come Let Me Clutch Thee illustrates the environmental cataclysm that such continued activities present in a visual and thought-provoking spectacle.
Based in Lagos, Nigeria, Atiku routinely unpacks issues of justice and human rights in his work.
kuDanger!
What does a free black child look like? UCT master's student Khanyisile Mbongwa engages with this question in her piece kuDanger!
Examining iRhanga ekasi (township alleyways), an ordinary space inextricably linked with violence and violation, Mbongwa experiments with iRhanga as a threshold to the ordinary.
The piece falls within a body of work that focuses on reimagining ekasi (township) both physically and psychologically. In so doing, Mbongwa uses the public space of the iRhanga ekasi as a means of thinking about blackness and the self.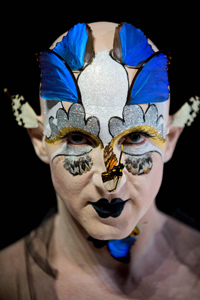 The always controversial Steven Cohen is no stranger to media attention. He presents an interactive collection of his works at the ICA festival. Photo Marc Domage.
Sphincterology, the politics of an arsehole
Audience members will have the chance to interact with the works of veteran performance artist, Steven Cohen. Sphincterology, the politics of an arsehole is a collection of works, including some of Cohen's more controversial performances.
Over 20 years of trailblazing art, for which he is internationally renowned and has attracted widespread media attention, Cohen has tackled issues of identity, sexuality, inequality, race and discrimination.
The Rusting Diamond
Audiences journey together with ICA fellow Meghna Singh aboard the rusting and forgotten Lady San Lorenzo, a deep-sea diamond-mining craft slowly sinking just outside the port of Cape Town.
The ship, which has been embroiled in a political mess of African diamond cartels for the past nine years, provides home and shelter to a number of Ghanaian immigrants fearful of the xenophobic attacks or deportation they may face in the city of Cape Town.
The work of this New Delhi-based artist pulls from the history of black bodies transported by ocean trade routes, both past and present, between East Africa and Brazil and Portugal.
Against a backdrop of globalisation and global capitalism, The Rusting Diamond probes the lives lived abandoned aboard this sinking ship.
Read the full festival programme...
---
This work is licensed under a Creative Commons Attribution-NoDerivatives 4.0 International License.
Please view the republishing articles page for more information.
---