UCT's Summer School programme offers 66 diverse courses that cater for a plethora of learners.
Attendees browse books for sale during Summer School.
These courses dive directly into the heart of things: tackling antisemitism, the fate of our public broadcaster, and the anatomy of the human cell.
Explaining how the Centre for Extra-Mural Studies begins cultivating its 66-course offering, Director Medee Rall says: "We get courses in in two ways: we look at the different disciplines and areas of interest in which we think courses should be offered in any one year. We also get course proposals submitted by potential lecturers who have courses and lectures that they want to offer."
Ensuring that the sciences, humanities and short, practical courses are included in the programme, the centre hopes to provide something for everyone. These courses, which take place between 16 and 27 January, are open to all, regardless of educational qualifications.
The public education programme, which operates out of the Centre for Higher Education and Development (CHED) hopes to open up the academic resources of the university to a wider variety of students.
Although there are too many highlights to mention, Rall is quick to note the popularity of the music programme at the Baxter theatre, which is presented by Dr Barry Smith, and the courses on contemporary art, astronomy, the Bolshevik revolution and the art and architecture of Vienna.
Vigorous and locally relevant research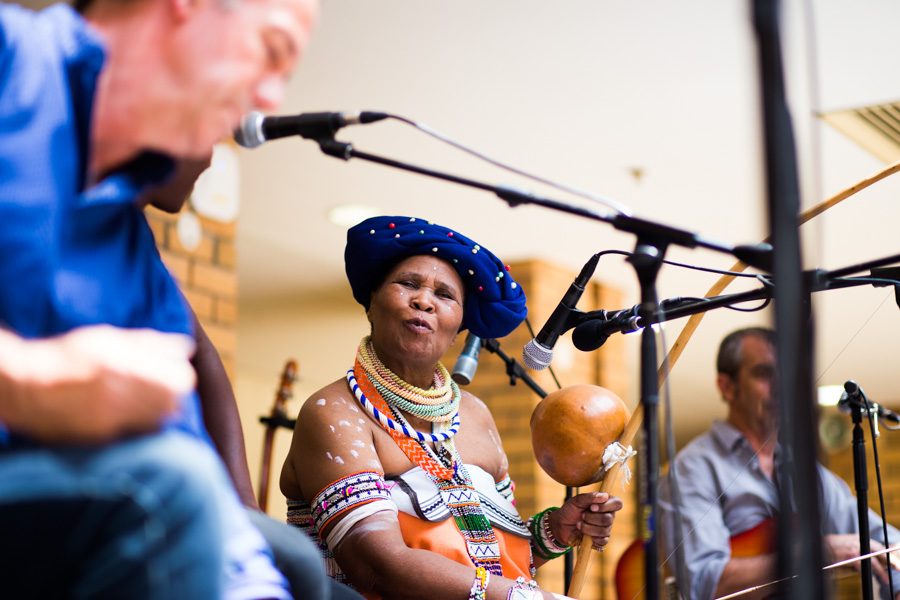 Musician Madosini Latozi Mpahleni performs at the 2015 Summer School celebration.
"We hope to be able to provide the most recent research and information available to our audience," says Rall, referring to two courses of particular local relevance: "Understanding Climate Change in Cape Town" and "Gang Town".
The first draws on the long-term research partnership between the City of Cape Town and UCT, and outlines the issues that Cape Town faces with regards to climate change.
The second tells the tale of Cape Town as one of the most dangerous cities in the world and how its communities came to be overrun by gang violence.
Alongside such rich offerings are examinations of other topical issues. These include: decolonisation, the writings of Frantz Fanon and a presentation on 20 years of constitutionalism by a number of eminent legal experts.
Coming in on top of Rall's personal list: "The course on autism, the cell, the atomic bomb, obesity, organ donation, Frantz Fanon – so many!"
Read the full Summer School programme
---
This work is licensed under a Creative Commons Attribution-NoDerivatives 4.0 International License.
Please view the republishing articles page for more information.
---