To doff a cap at the recent launch of the South African Research Chair in Mineral Law, UCT hosted a seminar in late May to interrogate the law's response to mining and waste. To illustrate some of the topics, a photo exhibition at the Centre for African Studies (CAS) Gallery lays some of the South African mining industry's ghastliness on the table.
A Stygian Darkness: Destruction and Detritus in the South Africa Mining Industry is an attempt to bring to light the realities and problems of this sector for the hundreds of thousands of men and women who live their lives in the dark, says curator Dr Siona O'Connell.
"It is no coincidence that the majority of miners in South Africa are 'black', and this fact is inescapable when one thinks about the historical and contemporary value of certain lives and labour over others," says O'Connell.
The exhibition, which opened on 27 May 2016, draws these lives together against the backdrop of further waste and injury manifested in the environment, abandoned mine settlements and the ever-present ghost of Marikana, "a moment in our country that epitomises the worst that post-apartheid South Africa has come to be", she adds.
"As renowned photographer Sebastião Salgado has commented, the history of mining is a history of tragedies," says O'Connell. "Across the world and in extreme temperatures, millions of men and women descend to the dark heart of the earth in order to work.
"This under-world is unimaginable to many of us – the names and lived realities of the hundreds of thousands employed in the South African mining sector appear inconsequential, our apparent apathy disturbed only when the horror of the likes of Marikana shake us to our privileged core."
Yet it is a reality that has its roots in the colonial and apartheid demand for cheap black labour, a reality that begets the fate of a miner to his son, just as it was bequeathed to him by his father, adds O'Connell.
"Mining is the story of shattered families, of lost opportunities, of those who we are so easily able to discard. Mining is a story of the forgettable, and as the dead of Marikana continue to remind us, the catastrophic results of this industry are our collective shame."
Artists from across South Africa were invited to submit photographs that draw attention to the impacts of mining waste in South Africa, from the effects of acid mine drainage to the human cost paid by millions of South Africans, particularly miners and their families.
"These images, taken largely by young South Africans, are a call to connect the everyday objects that we all consume to the lives and sacrifices attached to them," says O'Connell. "In this way, we are all to be held accountable for what happens in a stygian darkness hidden deep below our complex and injured South African landscape."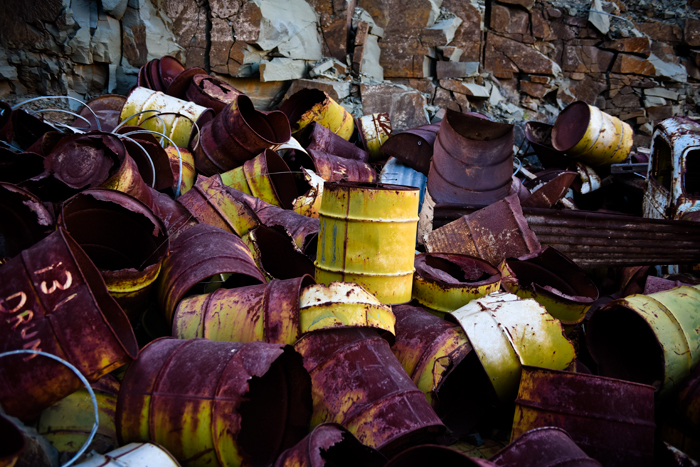 Radioactive by Delwyn Verasamy. This photo was originally for a Mail & Guardian article: http://mg.co.za/article/2016-04-14-karoo-water-resources-under-threat-from-mining-company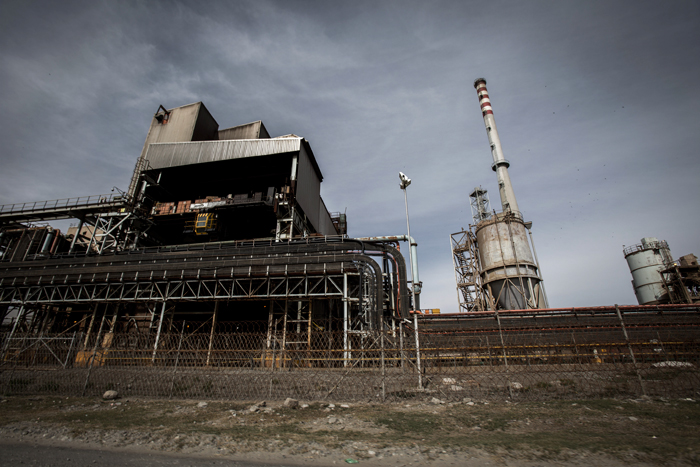 The Shadow of Lonmin by Andreas Georghiou. This is one of a series of photographs taken while filming a documentary called Mama Marikana. It highlights the Marikana community's struggles since the 2012 massacre.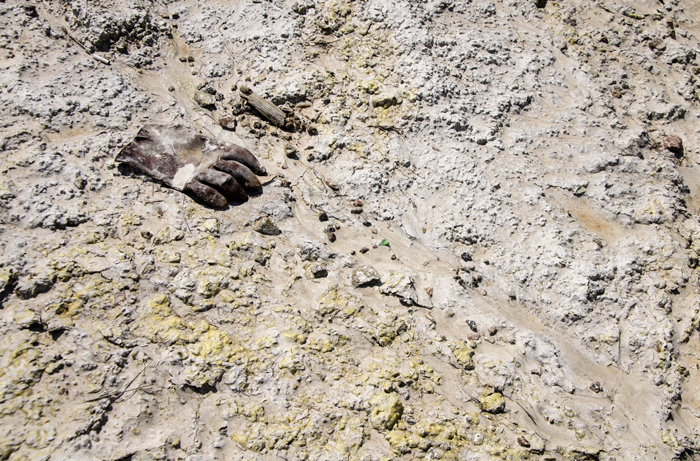 Man Made by Olivia Shihambe. The image was taken at the Krugersdorp mine dumps in September 2013 during a project excursion. "This image, for me, represents and somehow sums up the residual effect of man's intervention on the environment," says Shihambe.
---
This work is licensed under a Creative Commons Attribution-NoDerivatives 4.0 International License.
Please view the republishing articles page for more information.
---