The governing African National Congress manifesto for South Africa's first democratic election that ended apartheid in 1994 pledged to deliver "a democratic society based on equality, nonracialism and nonsexism [and] an economy which grows through providing jobs, housing and education".
But as this year's Freedom Day celebrations approach, the latest survey by a non-partisan research group suggests the country still has a long way to go in fulfilling these promises. Freedom Day is a public holiday marking the day on which the country held its first democratic elections. The survey was conducted in August-September 2015 by Afrobarometer, a research network that conducts public attitude surveys across the continent.
On the positive side, South Africans remain optimistic about overcoming historical racial divisions and promoting social cohesion and national unity.
Pessimism over economic conditions
Almost two-thirds (64%) of South Africans say the country is heading in the wrong direction overall. This is up from less than half (46%) in the previous survey in 2011. This reflects growing discontent with the state of the national economy and leadership.
Analysis of the data over time shows that public perceptions of the economy generally mirror objective performance measures. More than half the respondents in the 2015 survey rate the country's economic conditions as "fairly bad" or "very bad". This is almost double the negative sentiments during the boom years of 2004 and 2006.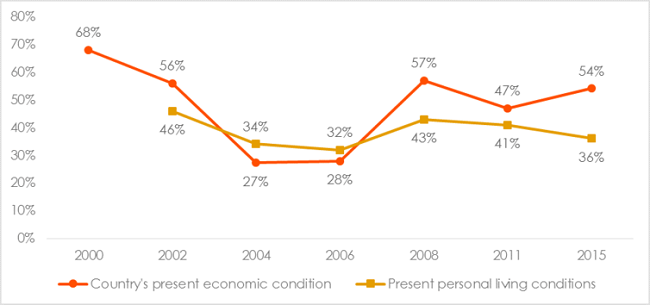 Figure 1: Negative ratings of national and personal economic conditions, 2000-2015.
Citizens are also more disapproving of the country's current system of government, although they continue to rate it more highly than the apartheid regime.
Worryingly, optimism about the future has significantly declined since 2011.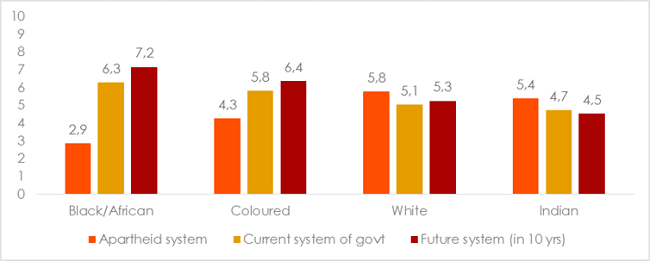 Figure 2: Average ratings of political system by race, 2015.
Analysis of this measure over time shows that South Africans of all races were increasingly optimistic about the future between 2000 and 2006. This took a plunge following the electricity and political crises of 2008, before recovering in 2011.
Pervasive disappointment
A majority of respondents say that the country has failed to advance on a range of socioeconomic indicators. These include:
personal safety;
economic circumstances;
employment opportunities;
racial relations; and
disparities between rich and poor.
On average, fewer than four in ten (37%) believe that these conditions are "better" or "much better" than in 1994. Nearly a quarter say they are the same and 38% say that they have deteriorated. The largest proportion (52%) of respondents see an improvement in race relations. Only 17% say that the gap between the rich and poor is "better" or "much better" since 1994.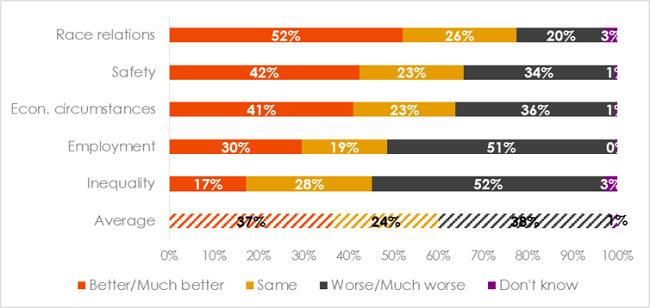 Figure 3: Changes in socioeconomic conditions from 1994-2015.
This dissatisfaction is reflected in negative views of government performance in managing the economy. It is doing "very badly" or "fairly badly", according to 66% of respondents. Other negative scores are: creating jobs (77%), reducing crime (77%), and narrowing the gaps between rich and poor (78%). On the positive side, six in ten (61%) give the government positive evaluations on uniting all South Africans into one nation.
Material security still determined by race
Government development plans have focused on redressing racial inequalities. These aim to improve most South Africans' socioeconomic conditions. But Afrobarometer data show that access to basic necessities (food, clean water, medical treatment, cooking fuel and a cash income) differs substantially by race, location and education.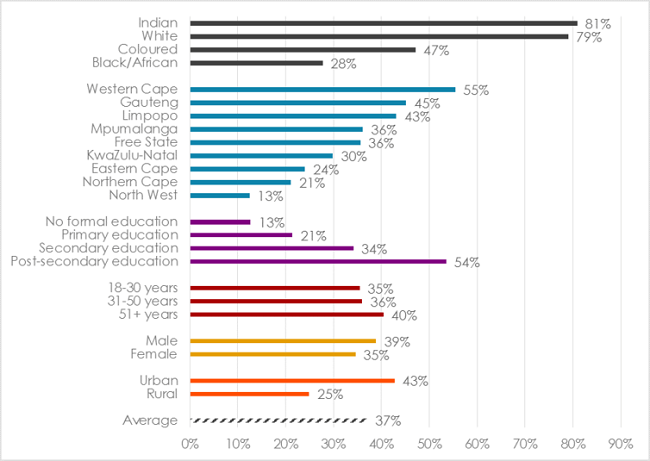 Figure 4: Respondents who 'never' went without basic necessities in the previous year, by demographic and social indicators, 2015.
Despite the introduction of social welfare and affirmative action programmes aimed at redressing the apartheid legacy, black South Africans continue to enjoy significantly lower levels of material security than other race groups. Since 2000, on average, only two in ten (23%) black respondents have said they "never" went without basic necessities in the previous year, compared with 47% of coloured, 65% of Indian and 74% of white respondents. In South Africa, the term "coloured" refers to people of mixed descent, while "Indian" refers to people of South Asian origin.
Public discontent with progress since 1994 is concerning, given national objectives to achieve an inclusive, united society by 2030.
Slightly more than half of South Africans believe that race relations have improved. But the proportion of citizens from minority race groups who believe that the government "always" or "often" discriminates against their ethnic group has increased considerably since 2011. Furthermore, majorities of all South Africans say the courts and employers regularly discriminate against people based on their race, while more than one-third say the same about landlords.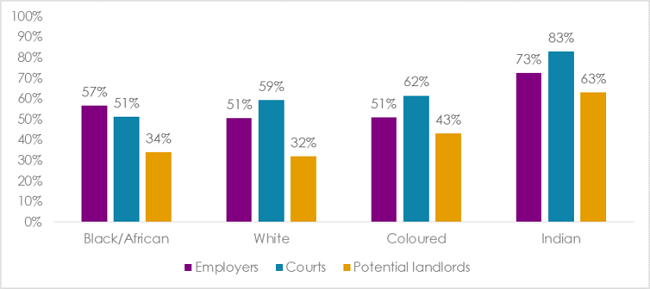 Figure 5: Perceptions of frequent racial discrimination, 2015.
The national furore over a Durban realtor's Facebook post in early January characterising black beach-goers as "monkeys" was a stark reminder of how far South Africa still has to go before achieving racial harmony. But survey findings on national identity and social cohesion are more encouraging: South Africans of all races identify strongly with being South African and large majorities believe that national unity is both desirable (87%) and possible (83%).
By Rorisang Lekalake, Research Fellow at the Centre for Social Sciences Research (CSSR) / Afrobarometer Assistant Project Manager for Southern Africa, University of Cape Town.
Disclosure statement: Rorisang Lekalake does not work for, consult, own shares in or receive funding from any company or organization that would benefit from this article, and has disclosed no relevant affiliations beyond the academic appointment above.
This article first appeared in
The Conversation
, a collaboration between editors and academics to provide informed news analysis and commentary. Its content is free to read and republish under Creative Commons; media who would like to republish this article should do so directly from its appearance on
The Conversation
, using the button in the right-hand column of the webpage. UCT academics who would like to write for The Conversation should
register
with them; you are also welcome to find out more from
carolyn.newton@uct.ac.za
.

---
This work is licensed under a Creative Commons Attribution-NoDerivatives 4.0 International License.
Please view the republishing articles page for more information.
---