The Keswick Prize for Lucidity is awarded annually to a third- or fourth-year student in any technical field for the most lucid and jargon-free essay on that subject. Sir John Chippendale Lindley Keswick (who prefers to be called Sir Chips) is the sponsor of the monetary prize, which is awarded on one condition – the winner has to write Sir Chips a clear, jargon-free thank-you note.
This year, the prize was shared by two students in the Faculty of Commerce, Marc Pelteret and Diederick Ferrandi.
Marc Pelteret, Department of Information Systems
Marc Pelteret completed his honours in information systems in 2015. His award-winning essay, "Information Privacy and Its Importance to Consumers and Organisations", investigated the challenges consumers face when making privacy decisions and the challenges that organisations face in making decisions about privacy and handling consumer information.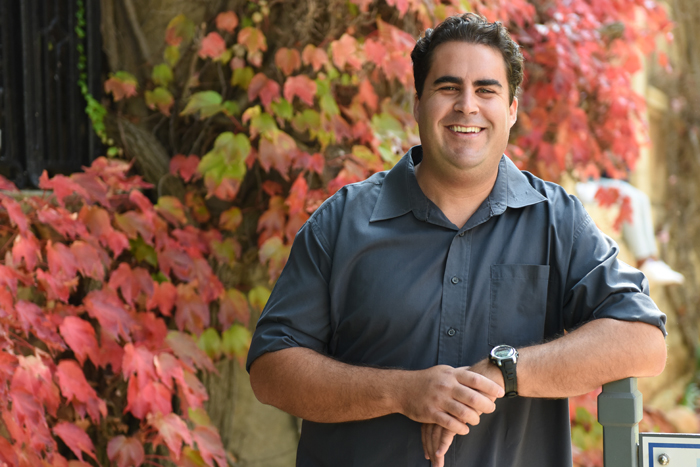 "Privacy is a hot topic these days. We've heard a lot from Apple, and it came into the limelight with Snowden and the NSA [US National Security Agency] revelations. Since then we've seen more stories about privacy and how information is being stored and stolen by hackers," explains Pelteret. "It's a very important topic, and actually a very complex one."
It is always a challenge to narrow content down, but Pelteret achieves lucid writing by managing his time well and getting an outside perspective on his work.
"Don't leave it to the last second, because it does take time," says Pelteret. "Feedback is a must, because when working on your own you will always miss the little things. Somebody who hasn't got as much invested in it can give you honest feedback on your work."
Pelteret is currently working as a software developer while taking a break from his studies, but he would like to one day pursue a master's and maybe even a PhD.
It is the second year in a row that an information systems student has won the Keswick Prize – Meg McLaren won the 2014 prize. Dr Jacques Ophoff, who supervises the information systems honours students, is proud of the department's success.
"There is a culture of research in the Department of Information Systems, and our students work on interesting projects. This helps to motivate them," he explains. "With my students I find that frequent verbal discussions help a lot – if students understand and can explain their research face-to-face, they usually find it easier to write a coherent report."
Diederick Ferrandi, School of Economics
Pelteret shares the Keswick Prize with Diederick Ferrandi from the School of Economics, who is currently completing his honours in philosophy, but wrote the winning paper as part of his honours in economics in 2015.
Ferrandi's paper, "Industrial Organisation in the South African Deep Sea Hake Trawl Sector: A Taxonomy", investigated the industrial structure of the hake trawling industry. Ferrandi argued that government should transform the industry not by creating small companies owned by previously disadvantaged individuals, but rather by transforming the existing, established companies internally. This gives transformation the best chance of succeeding, without undermining the efficiency made possible by large-scale operations.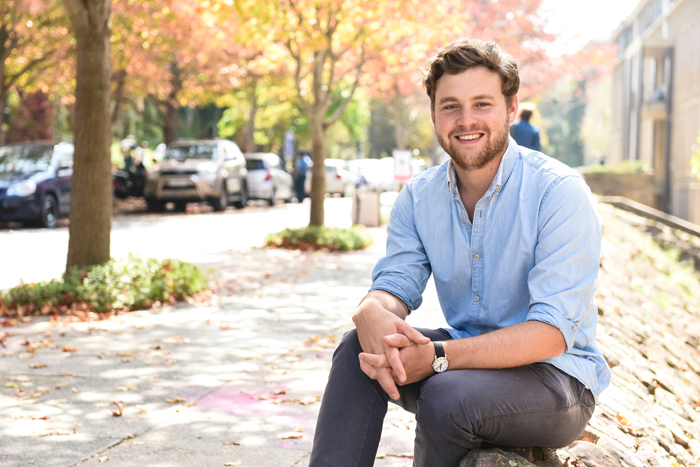 "The big companies are able to produce fish sustainably, efficiently and cheaply – they can only do that if they are given the freedom by government to do it on a large scale, but of course within set quota allowances. When the total quota is fragmented amongst ever-smaller firms, so that firms have to start scaling down, they can't operate as efficiently, and fish ends up costing more for consumers," explains Ferrandi.
Ferrandi has honed his writing skills by reading widely, both within economics and outside of it.
"Reading analytical writing, in particular, has helped train my mind to write simply and clearly," he says. "Writing doesn't come naturally to me. In school, my lowest marks were invariably for English, and I really struggled with essays, but I've always wanted to be a good writer and worked hard at it."
"Be ambitious in wanting to be a good writer – it doesn't come naturally, at least to me, so you really need to want to be a good writer, and want to find ways to improve your writing. Read as much as you can and preferably read only the best writing," says Ferrandi. "Take pride in your writing – my experience has been that the first attempt is seldom any good. Re-read your work, proofread it and edit your work. It is painstaking, but it does make a difference."
Ferrandi was awarded a Rhodes Scholarship late last year and will be heading off to the University of Oxford to complete a two-year MPhil in economics.
"I've always wanted to study abroad. After coming to UCT and getting into my studies and loving it, it just became a more real and exciting prospect. Receiving the Rhodes Scholarship is huge in that sense: it affords me an opportunity I never thought possible," says Ferrandi.
Ferrandi plans to return to South Africa to work either in research or in policy, with a focus on development work.
---
This work is licensed under a Creative Commons Attribution-NoDerivatives 4.0 International License.
Please view the republishing articles page for more information.
---