UCT remembers the many women – mothers, teachers, workers, preachers, marchers, martyrs – who have given their time and their lives fighting for a more free society.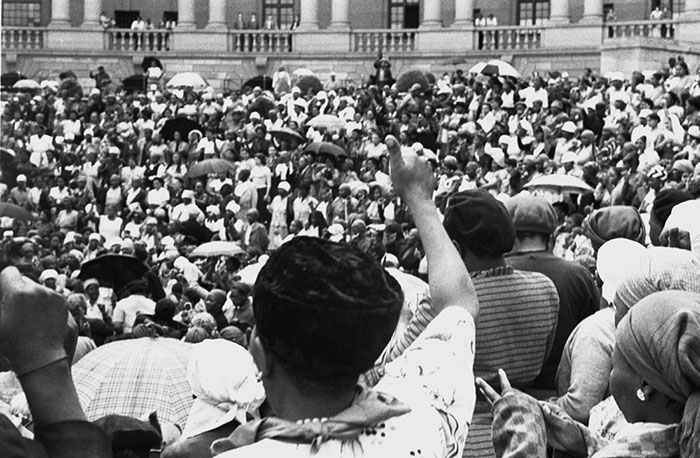 Wathint'Abafazi Wathint'imbokodo!'(Now you have touched the women, you have struck a rock.) (Photo by Jurgen Schadeberg.)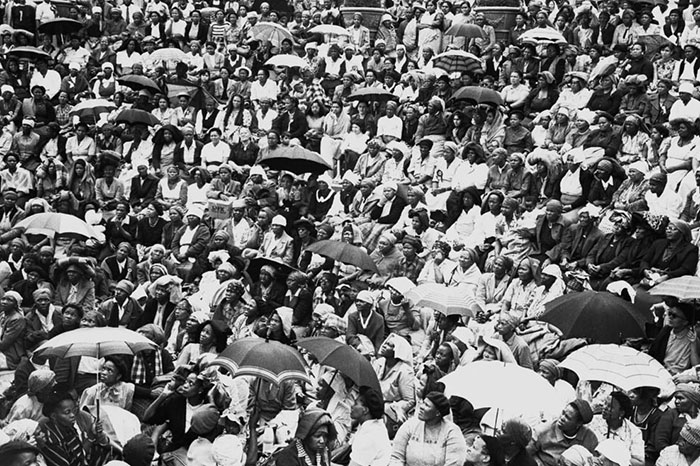 "We are women from every part of South Africa. We are women of every race, we come from the cities and the towns, from the reserves and the villages ... For hundreds of years the African people have suffered under the most bitter law of all – the pass law, which has brought untold suffering to every African family. Raids, arrests, loss of pay, long hours at the pass office, weeks in the cells awaiting trial, forced farm labour – this is what the pass laws have brought to African men. Punishment and misery – not for a crime, but for the lack of a pass. We African women know too well the effect of this law upon our homes, our children. We, who are not African women, know how our sisters suffer." (Excerpt from the 1956 petition to then prime minister JG Strijdom) (Photo by Jurgen Schadeberg.)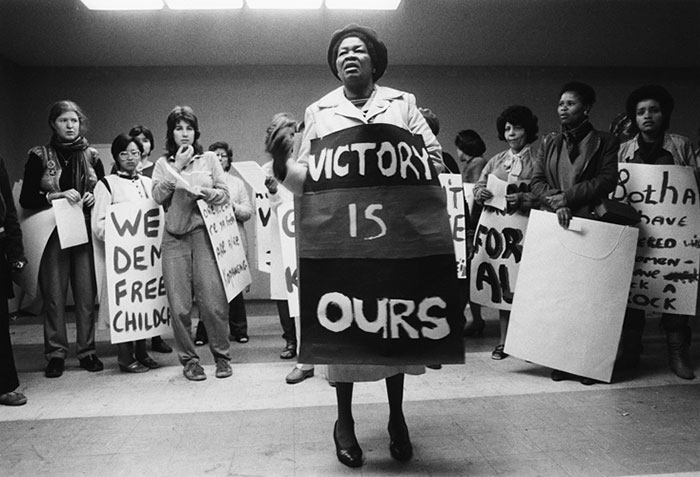 Albertina Sisulu, a leader of the United Democratic Front (UDF), briefs a group of women before they embark on a National Women's Day picket in Johannesburg, 1984. (Photo by Paul Weinberg.)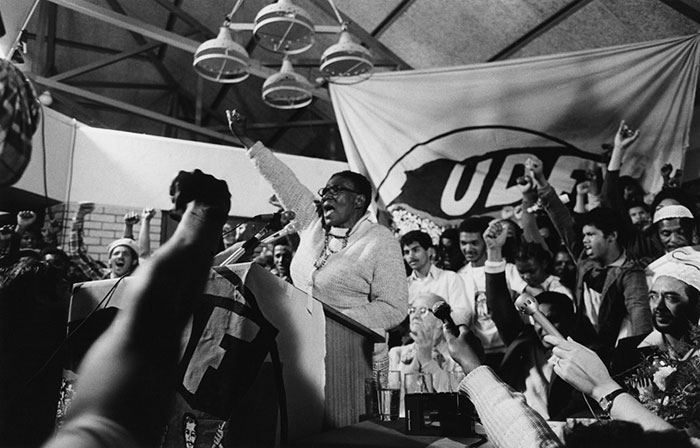 Frances Baard, a former president of the African National Congress' Women's League (ANCWL), salutes the crowd gathered to launch the United Democratic Front (UDF) in Mitchells Plain, Cape Town. (Photo by Paul Weinberg.)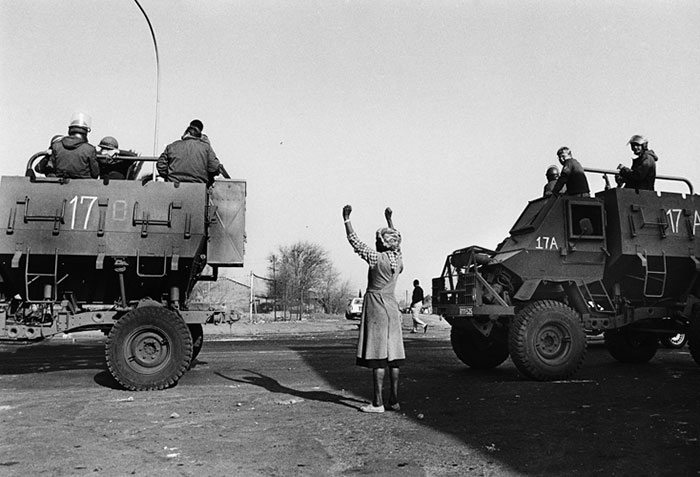 Defiance in Soweto, May Day 1985. (Photo by Paul Weinberg.)
---
This work is licensed under a Creative Commons Attribution-NoDerivatives 4.0 International License.
Please view the republishing articles page for more information.
---