Startling images of Cape Town in 1976 and 1977, housed in UCT's Visual Archive in Special Collections and originally published by Independent Newspapers.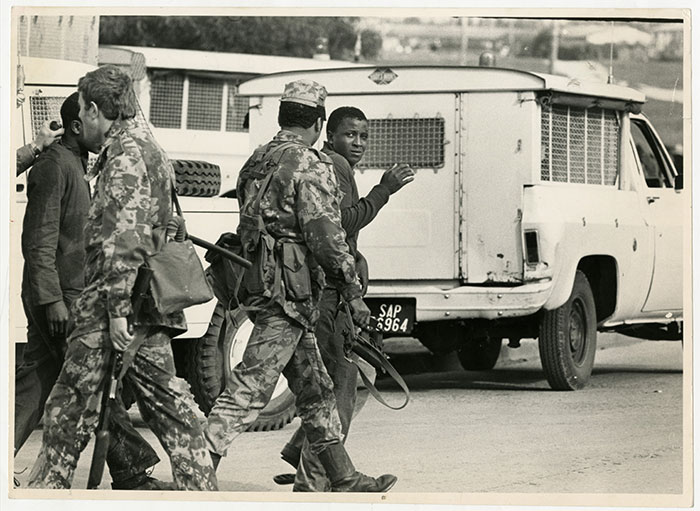 Anti-riot police march two protestors to waiting vans after dispersing a crowd. 12 August 1976
A constable drags a man to a police van after the burning and looting of a Nyanga bottle store. 12 August 1976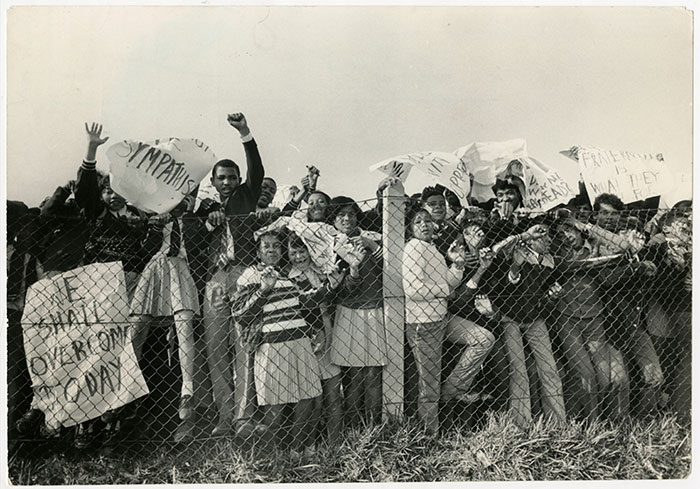 Pupils at Grassy Park High School demonstrate in the school's playground. 17 August 1976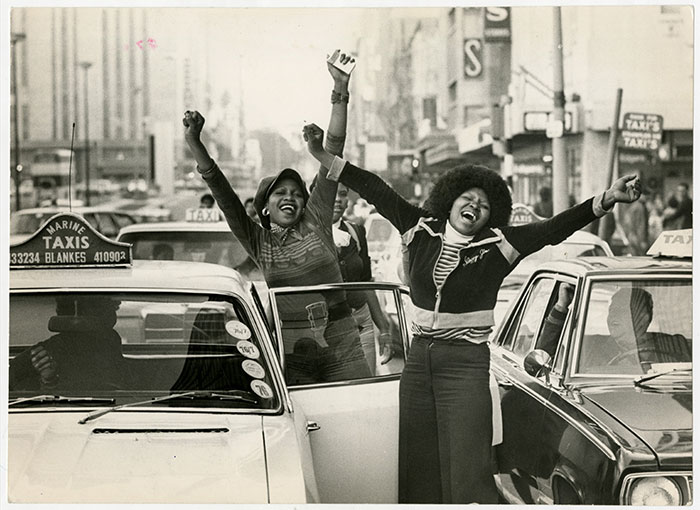 Women in traffic in front of the Trust Bank building in Cape Town's city centre. According to the Cape Times of the day, six women were in the street "shouting Black Power slogans, jostling passers-by, and attempting to force their way into Whites-only taxis. Shouting: 'We will die with our Black brothers,' the six jumped into a non-White taxi when police arrived and sped off." 27 August 1976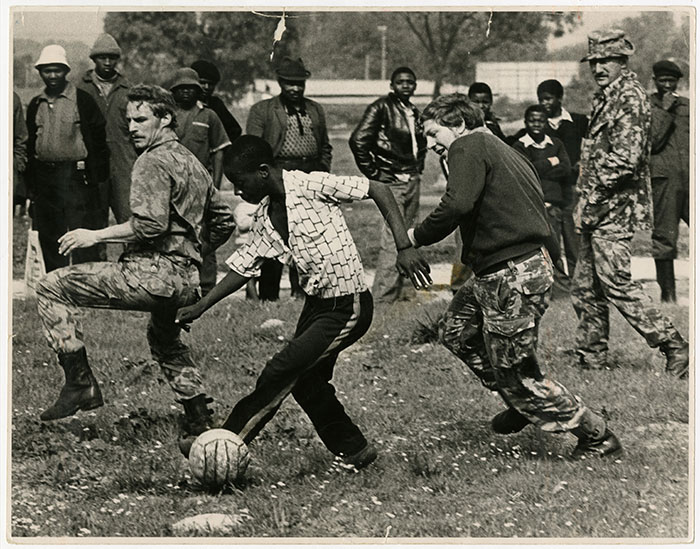 Riot police playing a game of soccer with youths in Nyanga. 27 August 1976. Photo by John Paisley
A riot policeman drags a suspect to a police vehicle during clashes on Klipfontein Road, Athlone. 1 September 1976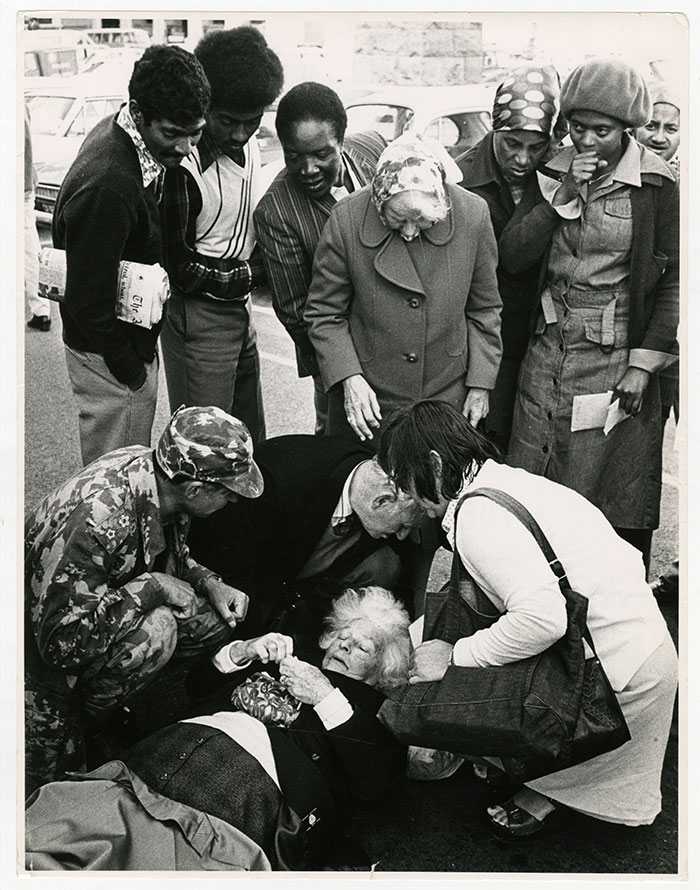 A woman overcome by teargas in Cape Town city centre during student protests. 1 September 1976. Photo by Jim McClagan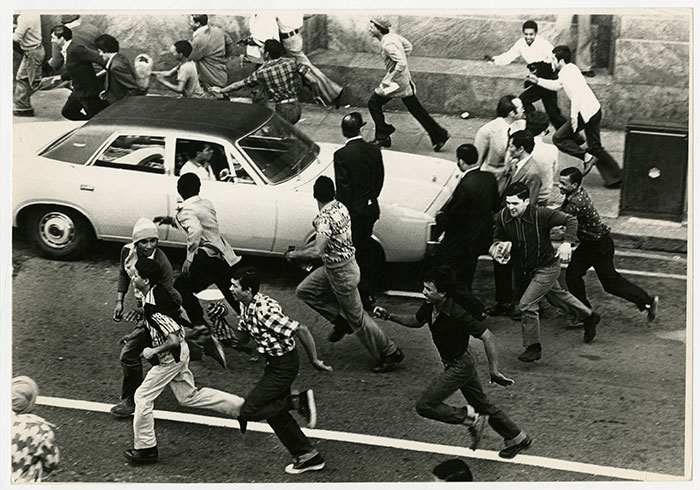 Crowds scatter up Darling Street as police fire teargas on the Grand Parade. 9 September 1976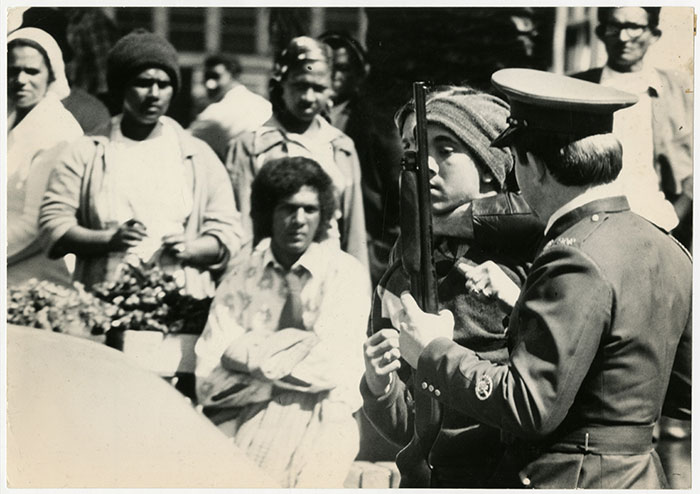 Carrying a shotgun, a policeman assists in the arrest of a youth on the Grand Parade. 9 September 1976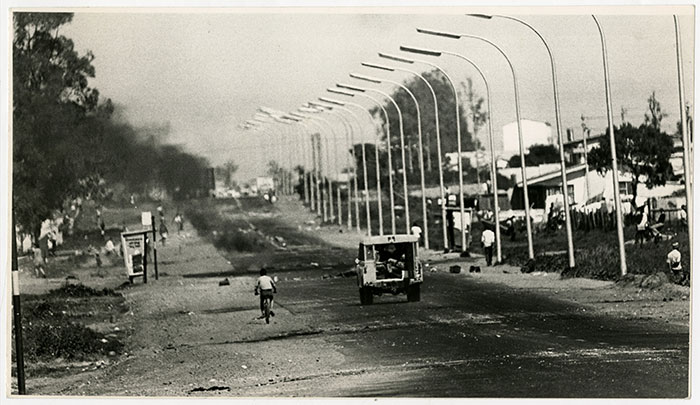 Tyres and piles of litter burn in Tiervlei as riot police patrol the suburb. 9 September 1976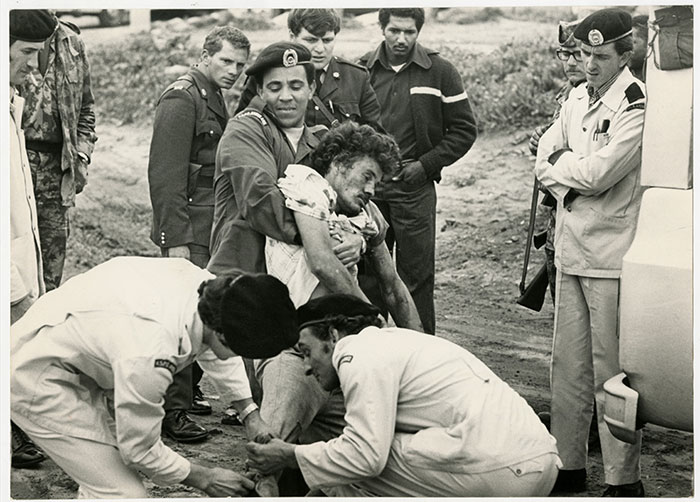 A young man taken from a riot vehicle is placed on a stretcher at Athlone police station after police clashed with stone-throwers. 16 September 1976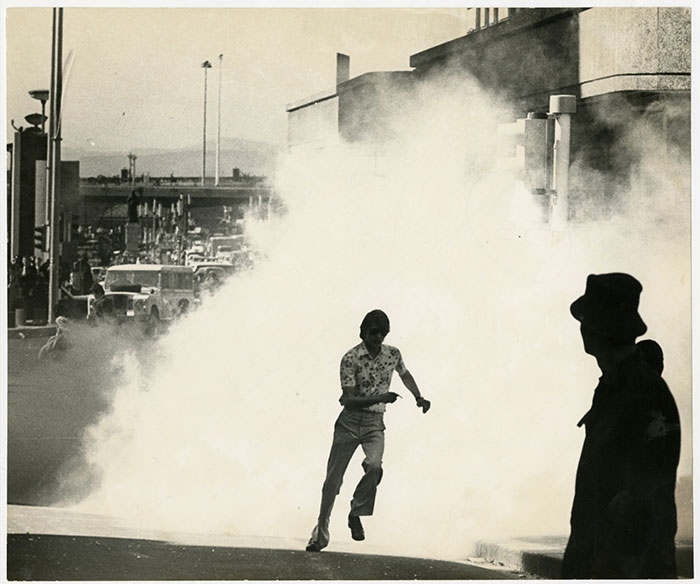 A demonstrator flees from clouds of teargas in Adderley Street, with a member of the riot squad in the foreground. 2 June 1977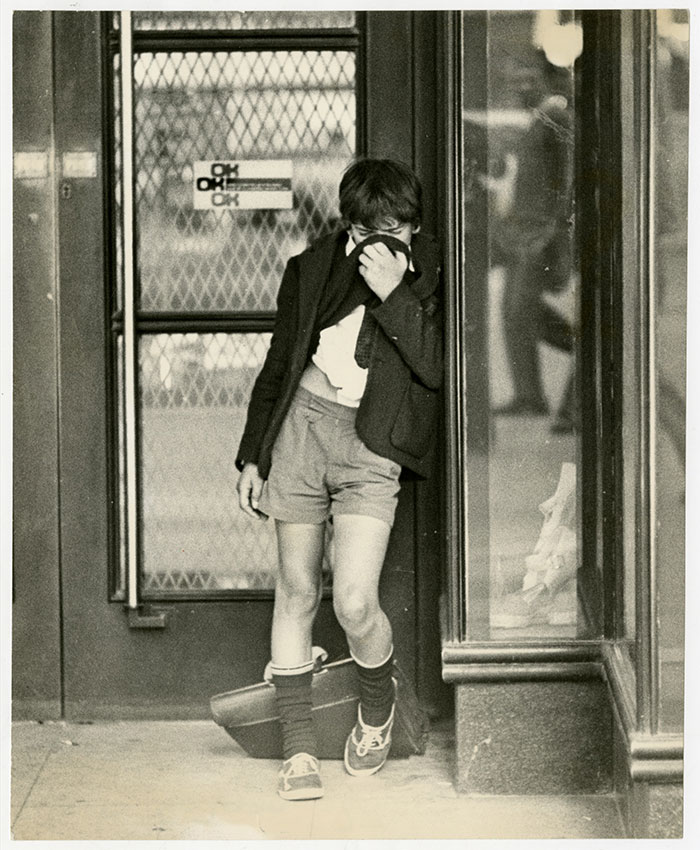 A schoolboy, caught up in the unrest, takes refuge from the teargas in a doorway on Adderley Street. 2 June 1977
Return to 1976 – lost and found main story
---
This work is licensed under a Creative Commons Attribution-NoDerivatives 4.0 International License.
Please view the republishing articles page for more information.
---