Twelve UCT researchers and two spin-out companies have been selected as finalists for the NSTF-BHP Billiton Awards for 2014/15. The national awards celebrate outstanding contributions to science, engineering, technology and innovation in South Africa.
"This is a terrific vote of confidence in our researchers and the important work they do," says Professor Danie Visser, deputy vice-chancellor for research and internationalisation. "Our researchers continue to operate at the forefronts of their fields while keeping their eyes firmly fixed on solving problems specific to the continent."
Some research problems are picked up on our doorstep: the fire detection devices of Lumkani, for instance, were born out of the fires that raged through Khayelitsha on New Year's Day in 2013. They are currently raising funds to install detectors in 3 000 households across South Africa.
Other research addresses global problems with a local focus – such as how to screen for cervical cancer (a global killer of women) in low-resource settings.
"Whether leading the way in climate change policy or improving TB diagnosis, the work of our finalists is testament to the potential for research to transform the world and to make a difference to the daily lives of people in our communities," says Prof Visser. "We are immensely proud of them."
Research leading to Innovation by a team or individual in an SMME
TB is a major national public health emergency. The conventional form of TB affecting the lungs is now more easily diagnosed with DNA-based sputum tests. However, these conventional diagnostics work poorly in TB outside the lungs (extra pulmonary TB). Antrum Biotech, in collaboration with UCT, has developed an accurate rapid same-day biomarker-based test for extra pulmonary TB that promises to transform the diagnostic landscape. This new technology fills a major unmet need in TB diagnostics and will save lives and healthcare-related costs. Led by Khilona Radia, Antrum is an example of a company that is successfully transforming local scientific excellence into global impact.
Lumkani, under the directorship of David Gluckman, has developed a low-cost off-the-shelf fire detection device and alert service using heat detection and radio frequency (RF) technology designed for informal dwellings. In the event of a fire, the device sounds an alarm, giving the family an opportunity to be proactive before the fire is unmanageable. Within 20 seconds the device transmits a signal, setting off detectors in neighbouring dwelling up to a 60-metre radius, raising the alert of potential danger and creating a community-wide response to the fire. The team selected heat detection technology rather than normal smoke detection technology as it prevents many false alarm situations.
Research leading to innovation by a team or individual through a corporate organisation
Power Line Inspection Robot has developed a robot to a high level of technology readiness that replaces helicopter- and foot- patrols with a stable, semi-autonomous platform on the power line. The collaboration between the Universities of KwaZulu-Natal and Cape Town and Eskom is led by Professor Edward Boje, Head of Electrical Engineering at UCT, and has required expertise in a range of electrical engineering and mechatronics specialisation The robot platform has been field tested and demonstrated in South Africa, New Zealand and the USA. It has resulted in a patent cooperation treaty (PCT) application, the award of two MScEng degrees (plus two in progress), and six conference publications (plus two under review).
NSTF-GreenMatter Award by an individual or an organisation towards achieving biodiversity conservation, environmental sustainability and a Greener Economy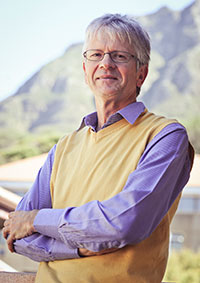 Professor Harald Winkler is an energy and climate thought-leader who has contributed at senior level to innovative national and international development and mitigation planning over the last 10 years. His research has informed energy and climate policy at national and international level. Built on publication of over 40 articles with a Scopus h-index of 12, he has led research providing an information base for Long Term Mitigating Scenarios (LTMS) for SA, which in turn contributed to pioneering research in the Mitigation Action Plans and Scenarios (MAPS) programme, with impact in Brazil, Chile, Colombia and Peru. He is lead author on chapters of two recent Intergovernmental Panel on Climate Change (IPCC) Assessment Reports, and is an internationally respected scientific advisor on South Africa's delegation to the UN climate negotiations.
T W Kambule Awards: Emerging researchers (Post-docs in a period of up to 6 years after award of a PhD or equivalent in research)
Dr Melinda Griffiths has made a significant, internationally recognised contribution to algal biotechnology. Her key contribution is maximising productivity of algal biomass and oil, reconception of environmentally responsible and economically efficient Spirulina production routes and overcoming scale-up issues constraining the exploitation of algal biomass as a renewable resource. Currently her focus is on the natural pigment phycocyanin. The signature of Dr Griffiths' work is integration of a deep biological understanding with engineering principles and practical application. The research extends from novel screening approaches at the millilitre level to scale up to 500 000 litre ponds.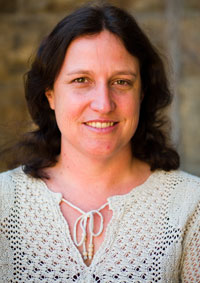 Dr Keren Middelkoop's research focus is on understanding South African TB and HIV epidemic interactions. She was first to report the impact of high coverage antiretroviral treatment (ART) programmes on community TB notification rates and prevalence, highlighting the public health benefits of ART programmes. Dr Middelkoop and colleagues have highlighted the persistent HIV-negative TB epidemic and its role in undermining current TB control strategies. She has described high rates of community TB transmission and provided insights into transmission dynamics through tuberculin skin test surveys and molecular epidemiological studies. This work has contributed to ensuring TB transmission is recognised as a research priority internationally.
Dr Grant Theron has made important contributions that improve our ability to diagnose tuberculosis (TB), which is the single biggest killer of South Africans. His work has been published in leading medical journals such as The Lancet, impacted global and national health policy, attracted prizes from international and national organisations, and received recognition in international and national lay press. He holds fellowships from The Welcome Trust and the Medical Research Council, and is an inventor of a device that measures the infectiousness of TB patients. He co-supervises a postdoctoral fellow, three PhD students (including two clinician-scientists), and two MSc students.
Research Capacity Development over the last 5 - 10 years by an individual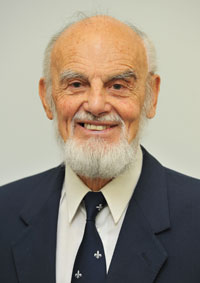 Professor Peter Beighton has increasingly participated and developed the capacity of young South Africans during the past 10 years. In this period he has tutored, mentored and guided more than 20 local postgraduates, many of whom were members of previously disadvantaged communities. The success of their efforts is exemplified by their participation in collaborative publications in the peer-reviewed medical press. Professor Beighton is currently the supervisor of three PhD candidates at UCT, of whom two are female academics at the University of the Western Cape. The third is a young orthopaedic surgeon from the US. He is also tutoring two medical researchers from other African countries and mentoring an outstanding UCT medical student who has recently been awarded a prestigious Mandela-Rhodes scholarship. His work is a source of great personal satisfaction, and at the age of 80 he continues to make a contribution to the university and to the advancement of these young colleagues.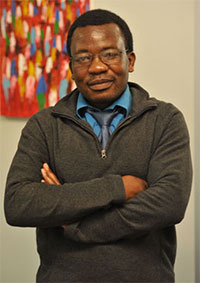 Professor Collet Dandara has extensively researched the genetic causes associated with differences in the way patients respond to medication. His work has been pioneering in decoding African populations and highlighting their genetic diversity. His research is in the field referred to as pharmacogenomics. His work further highlighted the qualitative and quantitative differences observed between African populations when compared to populations of the rest of the world as well as among African populations themselves. This research has resulted in many publications whose main feature is the involvement of postgraduate students as part of their training, leading to the training of more than 30 students. He has successfully convened an Honours course allowing access to previously disadvantaged students, promoted applicants with intellectual support and motivated learners in the townships.
Professor Jennifer Jelsma was one of the first physiotherapists in South Africa to obtain her PhD. She has therefore been in the forefront of developing research in the rehabilitation sciences, which has included developing postgraduate courses and running research training workshops throughout South Africa, Africa and Europe. She has played an important role in developing a culture of research and postgraduate studies at both the universities of Zimbabwe and Cape Town. She has supervised or co-supervised 23 master's and seven doctoral students to completion. Several of her graduates have progressed to publication (she has co-authored over 40 peer-reviewed papers with her students based on their work); obtained further higher degrees; achieved leadership positions in their careers (head of division, associate professorship, dean of a health sciences faculty) and become successful postgraduate supervisors in their own right.
Professor Sharon Reid has significant international recognition in the field of molecular biology with particular application to anaerobic bacteria of industrial importance. Her work has shown commitment to producing locally relevant knowledge with international application and includes biofuel production and the development of probiotic and amino acid food supplements for animal health. She has played an important role in training postgraduates in various biotechnology fields, and under her supervision, 21 postdoctoral and 13 master's students have graduated from UCT (38% black and 47% female).
T W Kambule Awards: Research and its outputs over the last 5 – 10 years by an individual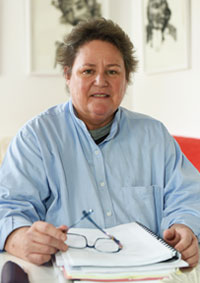 Professor Lynnette Denny has generated high-impact research on cervical cancer prevention in low-resource settings, gender-based violence and HIV-related disease in women, resulting in more than 100 international publications. Specifically, she conducted the first randomised trial in cervical cancer prevention, and her work has been confirmed and duplicated in numerous low- and middle-income countries. Her research reflects a search for African answers to African problems and a deep commitment to prevention and management of gynaecological cancers, especially for women in developing countries. Professor Denny holds some of the most important offices in her profession, including secretary-treasurer of the African Organisation for Research and Training in Cancer, current presidency of the International Gynecologic Cancer Society and chair of the FIGO Gynaecology Cancer Committee. She has received numerous awards including the Distinguished Scientist Award.
Professor Graeme Meintjes is a medical doctor and a sub-specialist in infectious disease. He has made major research contributions in the field of clinical and immunological aspects of HIV and its complications focused on two common complications. His research on the tuberculosis-associated immune reconstitution inflammatory syndrome (TB-IRIS) has defined the approach to diagnosis and treatment of this condition internationally, and advanced insights into the immune mechanisms underlying the condition. His collaborative research on Cryptococci meningitis, one of the most common opportunistic infections occurring in HIV-infected people in South Africa, has contributed to international guidelines for diagnosis and treatment of the condition. He has made major research contributions to understanding two complications of HIV: immune reconstitution inflammatory syndrome (IRIS) in patients with tuberculosis, and Cryptococci meningitis.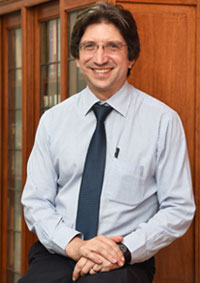 Professor Dan Stein is one of the most highly published and cited clinician-scientists on the African continent. His focus is on neuropsychiatric disorders, which are the third largest contributor to South Africa's burden of disease. His work aims to move from the bench to the bedside (translating basic neuroscience into clinical investigations), and from the bedside to the community (addressing public health issues in order to implement and scale up treatments). He has played a particularly important role in bringing attention to obsessive-compulsive and related disorders; he was chair of both the DSM-5 and the ICD-11 workgroups on these conditions. Stein has made a major contribution to advancing basic and clinical neuroscience in the South African and African context, with research ranging from laboratory research on animal models, through clinical investigations on the neurobiology and treatment of neuropsychiatric disorders, and on to epidemiological and public mental health research.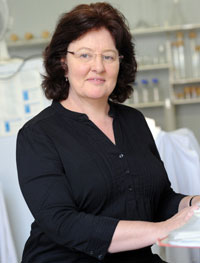 Professor Anna-Lise Willamson is internationally recognised for her research on human papillomavirus (HPV) in Africa where she has made a significant contribution to knowledge. Her latest research concentrates on HPV in HIV-discordant couples. She is also a world pioneer in HIV vaccine development: the HIV Vaccine Development Group headed by Professor Williamson is the only group in the developing world to have designed and constructed candidate HIV vaccines to be manufactured for Phase One clinical trials, as well as establishing a number of sophisticated vaccine technology platforms. Her significant standing is confirmed by an H factor of 37 on Google Scholar.
Main image courtesy of National Science and Technology Forum (NSTF).
---
This work is licensed under a Creative Commons Attribution-NoDerivatives 4.0 International License.
Please view the republishing articles page for more information.
---