Only 83 Rhodes Scholarships are awarded globally, from a pool of hundreds of applicants. In 2015, seven of the cohort have academic backgrounds at the University of Cape Town.
Alexander von Klemperer, Ashley Pople, Jessica Price, Lise du Buisson, Raphael Chaskalson, Sarah Westwood and Tinashe Chandauka were chosen for their outstanding intellect, character, commitment to service, and ability to promote international understanding.
Established in 1903 under the will of Cecil Rhodes, the scholarship is the oldest – and one of the most prestigious – international graduate scholarship programmes in the world.
Meet the up-and-coming leaders: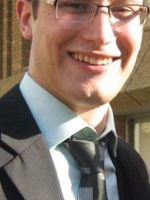 Alexander von Klemperer
Alexander von Klemperer completed an MBChB at UCT, graduating with first-class honours and winning a number of subject prizes along the way. Having recently completed his medical internship at Chris Hani Baragwanath Hospital, he plans to study neuroscience, with a focus on clinical research, at Oxford University.
He has worked on projects in both the Hatter cardiovascular laboratory and the stroke unit at Groote Schuur Hospital, and continues to drive research intended to inform clinical practice. In amidst all this, he also found time to be a dedicated member of SHAWCO during his time at UCT.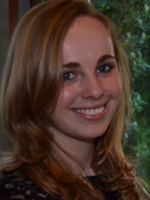 Ashley Pople
Ashley Pople is currently completing her honours degree in economics at UCT, with a specific interest in socio-economic and institutional development in southern, central and Francophone Africa. She graduated in 2013 with a BCom in politics, philosophy and economics with distinction and scooped the Hirsch Zitron Memorial Book Prize for coming top of her third-year economics class. She is also the tutor co-ordinator for the School of Economics, overseeing ninety tutors of undergraduate courses.
A keen mountaineer, Ashley has summited Mt Kilimanjaro and Mt Elbrus, but also strives to make a difference 'on the ground'. Having led the outreach branch of the UCT Mountain and Ski Club, Siyeyunka, she enjoys bi-monthly hikes with a high school environmental club based in one of the largest townships in Cape Town.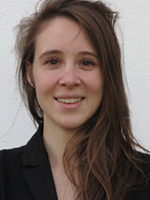 Lise du Buisson
After graduating with bachelors in electrical and electronic engineering from the University of Stellenbosch in 2012, Lise du Buisson aims to finish her master's degree in astrophysics at UCT this year and to eventually become a prominent astrophysicist.
She's served on both the Engineering Student Council and the Academic Affairs Council at Stellenbosch, was awarded a SKA scholarship (undergraduate and postgraduate) and received the Rector's Award upon completing her degree. She has already co-authored papers in two peer-reviewed scientific journals.
With an abiding passion to help South Africa address its educational challenges, Lise is part of the Anna Foundation, where she teaches mathematics to disadvantaged children.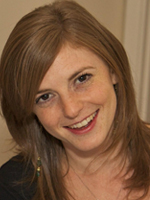 Jessica Price
Jessica Price completed her MBChB with distinction last year and began her medical internship at Chris Hani Baragwanath Hospital in 2015. She is also currently reading towards a master's in public health at UCT.
"I am planning to take up the scholarship in October 2016, which will allow me to complete most of my internship training before leaving for Oxford," she says. "I hope to read for a DPhil in either population health or primary healthcare, furthering my intended career in public health."
As an undergraduate, Jessica was vice-president of the UCT Students' Representative Council and of SHAWCO Health, the student-run NPO that operates primary-care clinics in many of Cape Town's poorest communities.
Raphael Chaskalson
UCT alumnus Raphael Chaskalson graduated with an honours degree in history with distinction, after completing a BA in history and French.
For his thesis, he undertook original research on the history of the platinum industry in South Africa and its role in the police massacre of thirty-four striking mineworkers at Marikana in 2012. He is working on publishing his Marikana thesis, and some of his historical research has already been published.
Grandson of the late Arthur Chaskalson, head of the first South African Constitutional Court, Raphael has been involved in social justice projects and youth development in South Africa for more than six years, serving as a tutor and mentor with the NGO Equal Education.
He has tutored maths and history at UCT and has recently been the deputy head of the global Jewish youth movement Habonim, through which he has fostered critical debate about Judaism and Israel and the local Jewish communities' responsibilities towards South Africa.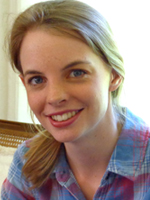 Sarah Westwood
Sarah Westwood is completing an MA in psychological research at UCT, supervised by Dr Lauren Wild. Her dissertation focuses on how a child's relationship with their grandparents impacts their experience of psychological stressors. This follows the first-class honours degree in psychology she received from this university.
Next up is Oxford.
"At Oxford, I hope to study for an MSc in Education with a specialisation in higher education. Following this I hope to complete a doctorate," she says. "My goal is to work at a university in South Africa as both a lecturer and a researcher. I hope that my work will contribute to the transformation of higher education institutions in South Africa so that they continue to meet the changing needs of society."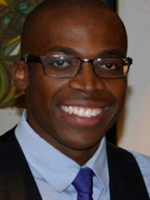 Tinashe Chandauka
Tinashe Chandauka completed his undergraduate medical training with honours at UCT. His passion for surgery and healthcare training in Africa saw him co-found the International Association of Student Surgical Societies and serve as its first president.
He participated in the South African President's Award for Youth Empowerment programme and represented the organisation at a youth parliament debate.
---
This work is licensed under a Creative Commons Attribution-NoDerivatives 4.0 International License.
Please view the republishing articles page for more information.
---