Each year a group of top students receive Mandela Rhodes Scholarships, awarded to students who display not only excellence in their academic results, but also leadership potential, and the desire to affect positive social change.
Since the first recipients were named in 2005, two hundred students have received this honour. Meet the cohort of Mandela Rhodes Scholars who will call UCT home in 2015.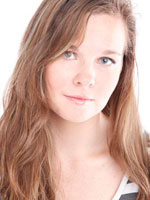 Abigail Branford
Abigail Branford will register for an honours degree in justice and transformation at UCT after graduating with a BA from Rhodes University, where she majored in history, linguistics and politics: "The justice and transformation programme is a unique opportunity not offered by other institutions. I really wanted to do an interdisciplinary postgraduate degree, and this one struck all the right chords with me. Also, Cape Town has a thriving activist community, and a very lively debating circuit."
She sees herself as an "activist academic", and plans for an academic career while working to make the university more relevant to the communities it is meant to serve.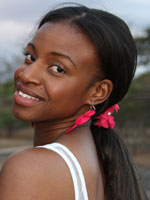 Dr Agatha Banga
Dr Agatha Banga graduated with an MBChB from the University of Malawi in 2013, and will register for a master's degree in public health at UCT.
She describes UCT as "a hub of academic excellence in my favourite city", so when the opportunity to further her studies came along, she knew the University of Cape Town was 'it'. After her master's degree, she plans to specialise in paediatrics: "I always say to my colleagues and family that work is best when I can play all day. I want to play a role in making quality healthcare available to all children who need it."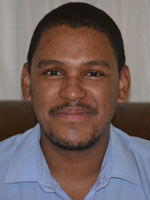 Chad Sonn
Chad Sonn received a BA in international politics and economics at Middlebury College in the US last year, and will enrol for a master's in international relations at UCT. He wanted to return to South Africa after studying abroad for six years, and chose UCT because of the strength of the Department of Political Studies: "Given my interest in issues of trade, economic development and diplomacy, I aspire to work as a development economist or consultant at a multilateral financial institution such as the World Bank or the African Development Bank. Abuja, Maputo and Kampala, here I come!"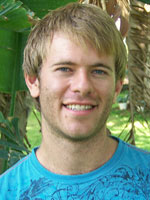 Francois Bekker
Francois Bekker is a UCT stalwart who has already completed a BSc in marine biology and applied biology at the university, as well as his honours in biological sciences. He is completing a master's degree focusing on critically endangered species, and gathering information for policies to help protect them: "I am planning to continue combining research with conservation in this way, or by whatever means and opportunities available to me afterwards. I wish to contribute more than the average biologist to the conservation of the rich biodiversity that we are so fortunate to have in our country and our continent."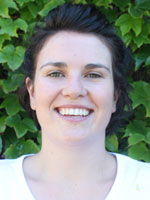 Jessica Breakey
Jessica Breakey completed a BSocSci at UCT in 2014, and served on the Students' Representative Council. This year she will register for an honours degree in African studies. Breakey plans to follow this up with a master's degree in sociology.
Speaking about what it means to be a good leader, she comments on how she "finds the conversations around 'leadership' in our society becoming more and more irrelevant and clichéd".
"I hope one day to be a highly skilled, effective and deeply empathetic person who is acutely aware of whatever environment she is in, and has a commitment to social justice and fairness. I am not sure if that means I will be a 'good leader', but that person will be someone I am proud to be."
Kyla Hazell
Having completed a BA and honours degree at Rhodes University, Kyla Hazell will commence a postgraduate LLB in Cape Town – her home town.
It's a bit difficult to decide exactly what she'd like to do once she finishes her LLB, she admits, but further postgraduate study is an option.
"If I don't do that, though, I would hopefully start working either in law or in journalism. In the case of the former it would be amazing to try to get a clerkship with the Constitutional Court before moving into work with one of the public-interest legal organisations focused on social, economic, and cultural rights."
Musa Kika
Having completed an LLB at the University of KwaZulu-Natal, Musa Kika will enrol for an LLM in Public Law this year. He sings the praises of UCT's law faculty, saying his acceptance will be an unparalleled investment in his training for a legal career, as well as a career in governance.
"Once I have completed an LLM I would want to pursue further studies overseas, should I get an opportunity. Otherwise I will go straight to [the process of getting] admitted as a legal practitioner in Zimbabwe, where I want to join the bar in Harare and focus on human rights, constitutional law and administrative law."
Accountability is the name of the game for good leaders, he says: "With accountability there is respect for the people, respect for office, efficiency, and delivery of mandates. I also aspire to bring respect and acceptance of diversity, itself an ingredient of innovation, development and growth. Then development-oriented leadership, as Africa is a continent under construction."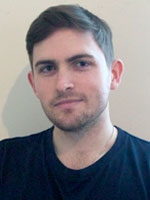 Nick Mulgrew
Nick Mulgrew already has a degree from UCT – BA Honours in Media Theory and Practice (2011) – which he studied for after graduating with a BA in English and journalism from Rhodes University the year before. This year he will register for an MA in English Language and Literature at UCT.
He has broader plans than 'just' looking after his career once he graduates: "Apart from realising my own more selfish ambitions, I hope to devote my career to increasing access to books and stories in South Africa, as well as creating opportunities for writers and artists to make a living and gain exposure from their craft."
He argues that South Africa would benefit from "more empathy, and more citizen-driven innovation".
"Too long have things in my line of work been driven towards – and been done mostly in the service of – the middle and upper classes, when art and expression and literature should be within the reach of every person in South Africa."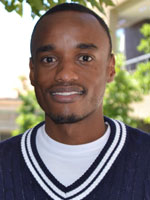 Rene Nsanzubuhoro
After completing a BSc in Civil Engineering at UCT in 2013, Rene Nsanzubuhoro enrolled for a master's degree in the discipline, specialising in hydraulics.
"The prevailing cultural diversity at UCT creates a community where every student is comfortable to be who they truly are; and for me, this type of environment is a key factor for individuals to reach their full potential," he says. "Once I complete my postgraduate studies I want to be able to use the skills I have acquired to be a part of a team that strives to unveil Africa's untapped potential and empower the youth to be a part of this vision going forward."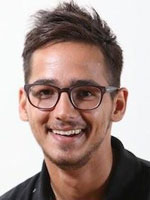 Richard Bryce
Richard Bryce holds a BCom in economics and law from UCT, and is currently reading towards a postgrad law degree, also on the slopes of Devil's Peak.
He chose to stay at UCT after a "great" undergraduate experience, and because the campus is "just simply beautiful". Once he completes his LLB, he hopes to sign up for a master's degree in law, specialising in oil and gas: "I would like to leverage Africa's mineral wealth so as to better utilise it in a more sustainable manner, and as a tool to change the current composition of society's economic base," he explains.
He rates honesty and integrity as values that are necessary for effective leadership, "because [leadership] comes down to the relationships one has and how one builds and nurtures them, which will guide how well one serves others".
Richard Burman
Richard Burman will commence a master's degree in neuroscience this year, but his road to senior postgraduate level is unique to this university.
He began his medical studies (MBChB) in 2011, but after completing three years he took a detour to complete a Bachelor of Medical Science Honours in Physiology, as part of the unique intercalated MBChB/BMedSci (Hons) programme offered by UCT's Faculty of Health Sciences.
Medical students can opt to pause their original degrees after three years to pursue research degrees, and this allowed him to scratch his "long-standing" neuroscience itch. He returns to the fourth year of his MBChB this year, too (take a moment to let that workload sink in).
Zainab Thawer
A Bachelor of Social Science and an honours degree in psychology have led Zainab Thawer to the Faculty of Health Sciences, where she will register for a Master of Public Health degree this year.
She says her previous academic years enabled her to gain excellent research knowledge, and organisational, leadership and writing skills. The Master of Public Health programme, she hopes, will allow her to address some of the health challenges facing Africa.
"Over the last few decades, chronic illnesses such as heart disease, Alzheimer's disease, cancer and stroke have become the leading causes of death and disability. These and other chronic diseases have dramatically escalated the cost of medical care. This has intrigued my interest in understanding chronic illnesses; and more importantly, in exploring ways of enhancing healthy behaviours and lifestyles.
"A degree in public health will advance my theoretical and practical knowledge in preventative medicine, and also fulfil my aspirations towards making individuals, communities and societies healthier and happier," she says.
Story by staff reporter. Images supplied.
---
This work is licensed under a Creative Commons Attribution-NoDerivatives 4.0 International License.
Please view the republishing articles page for more information.
---