Recent releases by UCT staff, students and extended community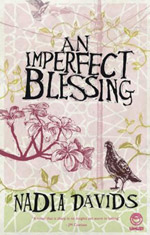 An Imperfect Blessing
Nadia Davids
It's 1993. South Africa is on the brink of total transformation and 14-year-old Alia Dawood is about to undergo a transformation of her own. She watches with fascination and fear as the national drama unfolds, longing to be a part of what she knows to be history in the making. As her revolutionary aspirations strengthen in the months before the elections, her intense, radical Uncle Waleed reappears, forcing her parents and sister to confront his subversive and dangerous past. An award-winning author and UCT alumna, Davids' novel places one family's story at the heart of a country's rebirth.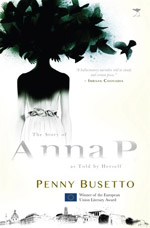 The Story of Anna P, as Told by Herself
Penny Busetto
Anna comes from South Africa but has almost no memories of the place or the people there. It's only when she begins to connect emotionally with a young boy in her accidental care that she finds some value in herself, some place which she will not allow to be abused, and her life gradually changes. This 2013 European Union Literary Award-winning debut novel asks a number of questions about the nature of memory: Who are we if we lose our memories? What does it mean to have no identity? And if we have no sense of ourselves, how can we make ethical choices? Busetto is a UCT PhD candidate.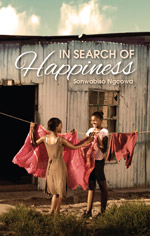 In Search of Happiness
Sonwabiso Ngcowa
Author and UCT student Ngcowa's first novel is about Nana, who is 15 when she travels from her village in the Eastern Cape to the city. She is overjoyed to be reunited with her family, even if they are living in a tiny shack. But she struggles to fit in at her new school, and is shocked at the violence experienced by her Zimbabwean neighbours. When Nana becomes close friends with Agnes, and finds love in unexpected places, she learns first-hand just how brutal ignorance can be, and how tenuous happiness is.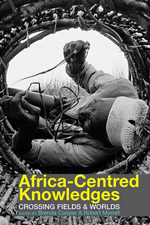 Africa-Centred Knowledges: Crossing fields and worlds
Edited by Brenda Cooper and Rob Morrell
Knowledge production is a highly political and politicised practice. This book questions the way knowledge about Africa is produced, and how this influences development policy and practice. Rebutting both Euro- and Afrocentric knowledge production, this collection proposes a multiple, global and dynamic Africa-centredness in which scholars use whatever concepts and research tools are most appropriate to the context. The first part of the book deals with key conceptual themes and epistemological foundations laid through questions of gender, literature and popular music. In the second part, contributors apply and test these tools and concepts. Cooper is an emeritus professor at UCT and Dr Morrell co-ordinates the university's Programme for the Enhancement of Research Capacity.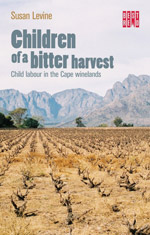 Children of a Bitter Harvest: Child labour in the Cape winelands
Susan Levine
This latest text by Dr Susan Levine, an anthropologist and lecturer at UCT, is comprised of over 100 interconnected short stories that document moments in the lives of children who worked in the heart of South Africa's wine industry between 1998 and 2010, and are framed further by the farm uprisings of 2012. The children in the book – not all of whom manage to survive AIDS – are now young adults in a new South Africa that ostensibly offers them certain freedoms to overcome race and class domination. Levine shows that without the radical economic restructuring that would make this possible, however, all the children remain extremely poor adults, trapped in the cycle of poverty.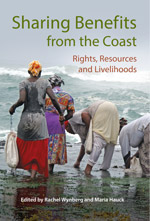 Sharing Benefits from the Coast: Rights, resources and livelihoods
Edited by Rachel Wynberg and Maria Hauck
Coastal resources such as mining, fisheries and tourism are vital for communities in developing countries. Yet global patterns indicate growing levels of economic inequality between the custodians of these resources, and the people who exploit them. Drawing from empirical research in South African and Mozambican coastal communities, this book deepens our knowledge about the use of coastal resources, the main obstacles to greater equity, and strategies to enhance more equitable benefit-sharing. These findings can be applied to coastal livelihoods, rural governance, and resource sustainability across a world in which community rights are increasingly undermined. Drs Hauck and Wynberg are lecturers in UCT's Department of Environmental and Geographical Science.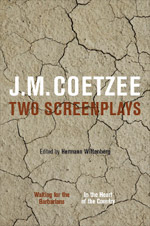 Two Screenplays
JM Coetzee
Coetzee's screenplay versions of In the Heart of the Country and Waiting for the Barbarians are original and (as yet) unproduced cinematic adaptations of his novels. For readers familiar with Coetzee's writing career, the screenplays, published for the first time in this volume, are an unusual and unexpected addition to his oeuvre. They show his versatility as a writer, able to cross over into the medium of scriptwriting and film. Academic Hermann Wittenberg's introduction to this collection examines the difference in treatment between the screenplays and the novels, as well as Coetzee's relationship with cinema and film-making. A Nobel Laureate, Coetzee is an emeritus professor in UCT's Department of English Language and Literature.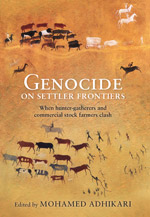 Genocide on Settler Frontiers: When hunter-gatherers and commercial stock farmers clash
Edited by Mohamed Adhikari
This work gives perspective to historical European overseas conquests, which included many instances of extermination of indigenous peoples. In cases where invading commercial stock farmers clashed with hunter-gatherers – in Southern Africa, Australia and the Americas – the conflict was particularly destructive, often resulting in a degree of dispossession and slaughter that destroyed the ability of these societies to reproduce themselves biologically or culturally. The question of whether this form of colonial conflict was inherently genocidal has not been addressed by scholars in any systematic way until now. Through chapters written by leading academics, this volume explores the nature of this conflict. Associate Professor Adhikari is a member of the Department of Historical Studies at UCT and a 2012 winner of the university's Social Responsiveness Award for his work with the Harold Cressy High School community, spanning two decades.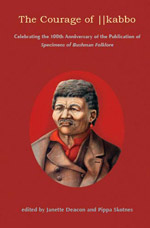 The Courage of //kabbo: Celebrating the 100th anniversary of the publication of Specimens of Bushman Folklore
Edited by Janette Deacon and Pippa Skotnes
2011 marked the centenary of Wilhelm Bleek and Lucy Lloyd's Specimens of Bushman Folklore, a unique record of the language and poetry of the now-extinct /Xam. It's named after //kabbo, a prisoner released from Breakwater Convict Station in the 1870s, but who remained in Cape Town and spent his final years teaching Bleek and Lloyd his language and making his stories known through books. The stories in the Bleek and Lloyd archive are all that remain of the /Xam worldview. Chapters in this book comment on past and present treatment of Khoisan groups, and attempts at keeping language and culture alive. Professor Skotnes is an artist and member of the UCT's Michaelis School of Fine Art. Deacon is an honorary professor of anthropology and archaeology at UNISA.
---
This work is licensed under a Creative Commons Attribution-NoDerivatives 4.0 International License.
Please view the republishing articles page for more information.
---