The University of Cape Town will confer honorary degrees on two formidable scientists and a human rights activist at its upcoming June graduation ceremonies, recognising their remarkable contributions to society '" both locally and internationally '" in their respective fields.
UCT's four graduation ceremonies will take place in the Jameson Hall, Upper Campus, on 12 and 13 June 2014 '" starting at 10h00 and 15h00 on both days.
Guest speakers at the ceremonies will be:
Advocate Thuli Madonsela, the Public Protector, at the UCT Graduate School of Business ceremony on 13 June 2014 at 10h00;
Professor Salim Abdool Karim, global leader in HIV prevention and treatment, at the Commerce and Health Sciences Faculties ceremony on 12 June 2014 at 10h00;
Dr Bernard Lewis Fanaroff, passionate scientist with notable diplomatic skills, at the Science, and Engineering and the Built Environment Faculties ceremony on 12 June at 15h00.
The three honorary degree recipients are: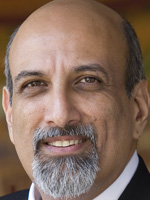 Professor Salim Abdool Karim will receive an honorary degree in recognition of the international impact of his groundbreaking research on the fight against HIV/AIDS. His work epitomises the momentous contribution that innovative multidisciplinary science and medical technology can make to disease prevention, treatment and global health. Professor Abdool Karim's highest-impact scientific discovery was the effect of tenofovir gel, as a microbicide, in preventing both HIV and genital herpes. This landmark study, which he co-led with his wife, provided the first evidence that antiretroviral drugs can prevent sexual transmission of HIV infection. Professor Abdool Karim will receive an honorary doctorate in medicine on Thursday, 12 June 2014, at 10h00.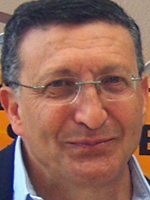 With a strong academic background in radio astronomy and theoretical physics, Dr Bernard Lewis Fanaroff has raised awareness of both science in South Africa and the country's ability to contribute to the global scientific community. He helped support the growth of astronomy and the launch of radio astronomy at UCT, through the South African Square Kilometre Array (SKA) Human Capacity Development programme. This forms part of the broader SKA endeavour and has benefited UCT hugely. Dr Fanaroff will be honoured for his scientific reputation, diplomatic skill, and his enormous commitment and efforts in getting a major part of the SKA to South Africa. Dr Fanaroff will receive an honorary doctorate in science on Thursday, 12 June 2014, at 15h00.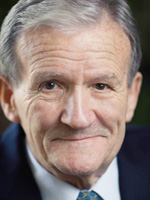 An economics graduate of Yale, Princeton and Oxford, Dr William Carmichael came to South Africa in the mid-1970s as head of the Ford Foundation's Office for the Middle East and Africa. Dr Carmichael led a shift from economic modernisation theory to supporting the full set of institutions characterising an open democratic society in the Ford programme in South Africa. Through this honorary degree, UCT recognises Dr Carmichael's significant contribution to the mission of UCT and to the wider South African society, in the fields of education and law. He will receive an honorary doctorate in law on Friday, 13 June 2014, at 15h00.
At the graduation ceremony on 12 June 2014, Professor Nicoli Nattrass of UCT's School of Economics will receive the 2014 UCT Book Award for her book The AIDS Conspiracy: Science Fights Back. This will be the second time that Professor Nattrass scoops the award; the first was in 2005 for her book, The Moral Economy of AIDS in South Africa. She has published widely in the areas of economic policy and the political economy of AIDS.
All graduation ceremonies will be live-streamed via the UCT website. For media enquiries, please email Mologadi Makwela or call 021 650 5427.
Media release issued by UCT Communication and Marketing Department.
---
This work is licensed under a Creative Commons Attribution-NoDerivatives 4.0 International License.
Please view the republishing articles page for more information.
---