The December graduation week will see UCT bestow high academic honours - in the form of degrees awarded honoris causa - to entrepreneur Allan Gray, and academics Professors Derek Yellon and Daniel Kunene. Below are excerpts from their citations.
Professor Daniel Kunene, Doctor of Literature (honoris causa), 13 December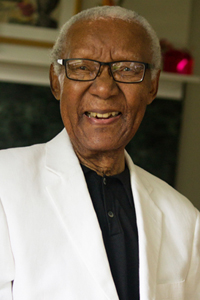 Kunene is a renowned literary figure and scholar in the fields of translation and critical appraisal of African literature. Through his translations he has contributed to exposing African culture to the rest of the world.
His nomination recognises his contribution towards preserving the African tradition and promoting it to a wider audience. In 1981 Heinemann published Kunene's warmly received new translation of Thomas Mofolo's Sesotho novel Chaka, first translated by FH Dutton in 1931. Kunene's translation was well received and has now been re-published by Waveland Press in the US (2010).
CLS Nyembezi's 1950 isiZulu novel Mntanami! Mntanami! (My Child! My Child!) was another of Kunene's translation ventures from isiZulu to English, for which he was awarded the Karel Čapek Medal in 2010.
He has used his own prose and poetry in opposition to apartheid in South Africa, demonstrating with great subtlety the multifaceted relationships between individual and community in African society, especially those societies affected by colonialism and apartheid. His pioneering work on heroic praise poetry explores how heroism is defined and expressed in praise poems, and charts the manner in which praise names are conferred.
Kunene has also contributed to African literature in his work on the stylistic features of various oral forms in use in Sesotho, and the function of the ideophone in narrative or poetry.
He started his teaching career at UCT, his alma mater, in 1954, and has since taught African literature at the University of California at Los Angeles (UCLA), the University of London; the University of Wisconsin at Madison; and Johannes Gutenberg University in Mainz, Germany, finally choosing Wisconsin as his permanent academic home.
Allan Gray, Doctor of Economic Sciences (honoris causa), 13 December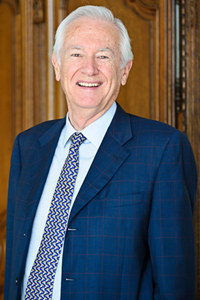 It is very tempting to focus simply on what is publicly known about Gray as the basis of his meriting an honorary degree from the University of Cape Town. First, that he is arguably the most successful self-made South African businessman; and secondly, that he is an enormously generous philanthropist who has consistently supported higher education.
However, Gray is also an innovative visionary. Born in East London in 1938, Gray has become a global player - indeed, his business interests are run out of Bermuda where he lives for much of the year and heads up international organisations with a world-wide reach.
Yet, far from forgetting his roots, he returns to South Africa nearly every year, and this is where his visionary approach is really manifested in a number of innovative ways. Essentially, he believes firmly that the encouragement of and support for entrepreneurship is crucial for the future of a prosperous South Africa, for all its people.
To that end, in 1979 he and his wife founded the Allan and Gill Gray Charitable Trust, and in 2005 the Allan Gray Orbis Foundation was established to provide young South African individuals of potential with skills, attitudes and motivation to become responsible and successful entrepreneurs. This is his practical application of his vision to make a sustainable long-term contribution to Southern Africa.
Although he was not an alumnus of UCT - his undergraduate study was at Rhodes, and he then achieved an MBA at Harvard - UCT has been an important recipient of his financial and intellectual contribution to education and research in connection with his vision. (He also has two sons and a daughter who studied at UCT.)
Professor Derek Yellon, Doctor of Science (honoris causa), 16 December
Yellon is a leading cardiovascular scientist whose work on myocardial protection has provided fundamental insights into the way the heart responds to the deprivation of blood supply, as seen during an acute myocardial infarction.
For the past 25 years he has pioneered this field, and has led studies that span the range of scientific endeavour from laboratory to clinical settings. His work is now being translated into patient care; and if large clinical studies presently under way succeed, interventions based on his discoveries will become routine in coronary-artery bypass surgery.
Yellon has had strong links to UCT since 1997. His efforts were pivotal to the initiation and establishment of the Hatter Institute for Cardiovascular Research in Africa and the long-standing collaboration between University College London and UCT. The Hatter Institute for Cardiovascular Research in Africa has enabled a wide range of research activities to be carried out at UCT under the auspices of the institute concept. Yellon has been co-director of the annual Cardiology at the Limits meeting, a joint venture between UCT's and the University College London's Hatter Cardiovascular Institutes.
He has published more than 450 full papers, edited 22 books and has an h-index of 76 (an h-index is one that attempts to measure both the productivity and the impact of a scientist or scholar's work). He is internationally respected as an educator and academic mentor.
The honorary degree recognises his distinguished basic and clinical research into the mechanisms underlying the phenomena of myocardial ischaemic-reperfusion injury and cardio-protection. It also acknowledges his significant contribution to molecular research and cardiovascular medicine through his establishment of the Hatter Cardiovascular Institutes at UCL and UCT.
---
This work is licensed under a Creative Commons Attribution-NoDerivatives 4.0 International License.
Please view the republishing articles page for more information.
---