While most of their UCT counterparts enjoyed the summer vacation, Ikey athletes were playing their hearts out at the annual University Sport South Africa (USSA) Sports Week in early December 2012.
The water polo squad was in sizzling form as teams took to the pools at the University of the Western Cape (UWC).
UCT Men 1st were indomitable as they placed 1st overall from ten teams. Memorable victories included a 35-2 thrashing of the University of the Free State in the round-robin and dispatching arch-rivals Stellenbosch University (1st team) 10-3 in the final.
UCT Women placed 2nd overall from eight teams, pipped 3-4 at the post by Maties in the final. UCT Men 2nd placed fifth overall, and recorded a satisfying 8-7 triumph over Maties.
The students' swashbuckling showings were rewarded by call-ups to the SA students' team for thirteen water polo players. Christopher Baker, Ryan Cumming, Jonathan Hock, Nicolas Hock, Christopher Icely, Marc Neto and Matthieu Theron were selected for the men's team, and Caitlin Armstrong, Tisha benneti, Amica Hallendorff, Courtney Healy and Megan Weston won spots on the women's team.
Tennis courts at the University of Pretoria (Tuks) bore the scars of intense rallies as UCT placed 5th overall from 20 teams. Richard Mellon and Kelly Nel were the top Ikey performers. Mellon notched five victories and three losses in his eight matches, with Nel not far behind with four wins and four losses in her eight matches.
UCT used home advantage to full effect on the Theewaterskloof Dam as the UCT Yacht Club claimed the top two spots in both categories. It was, for all intents and purposes, plain sailing for the Ikeys, as UCT B was second only to UCT A in the Pikes Overall Trophy standings, with the same arrangement for the 420's Overall Trophy.
University of the Witwatersrand (Wits) A placed 3rd on both logs. Wits's Vicky Stock walked away with the Woman's Best Skipper award.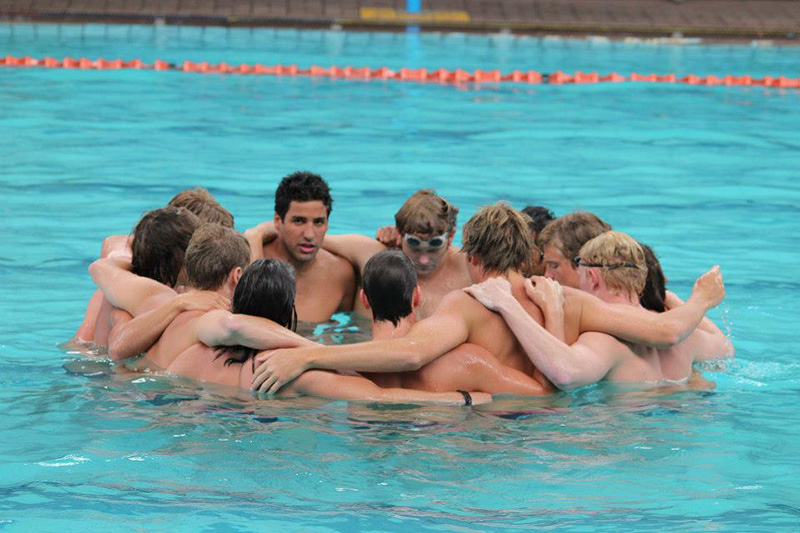 Back on terra firma, the UCT cricket team finished a commendable 4th from 16 teams at the competition hosted by Nelson Mandela Metropolitan University (NMMU). The Ikeys got off to a losing start, falling to hosts NMMU by three wickets, but bounced back to clinch a thrilling two-run victory over Maties and a more comfortable 99-run defeat of the University of Johannesburg.
Losses to UWC and Tuks in the semi-final and 3rd/4th playoff respectively followed. UCT batsman Michael Pote, was acknowledged for his two half-centuries during the tournament with a call-up to the SA Students Cricket team.
---
This work is licensed under a Creative Commons Attribution-NoDerivatives 4.0 International License.
Please view the republishing articles page for more information.
---