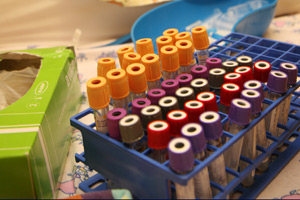 Injecting new energy: Delegates at a recent conference had strong words to say about the failure of African governments to roll out immunisation initiatives.
African leaders have been harshly criticised for failing to prioritise the immunisation with life-saving vaccines for young children to prevent deadly infectious diseases.
The comments were made in Cape Town by delegates attending the International African Vaccinology Conference, the first of its kind to take place on the continent. The four-day event, which ran from 8 to 11 November, was organised by the Vaccines for Africa Initiative (VACFA) at UCT and the National Health Laboratory Services (NHLS).
Delegates and speakers said there was little political will among African leaders who were out of touch with the needs of their communities. Pressure, they said, also must be put on African countries to develop and produce their own vaccines to drive prices down and meet demands.
More than 450 delegates from 40 African countries met to discuss the urgent issue of children still dying from common vaccine preventable diseases in Africa. The continent not meeting the United Nation's Millennium Development Goal 4, which seeks to reduce deaths by two thirds in children under the age of five years by 2015, compared to 1990. At least 1.5 million children, mainly in Africa, die because they have no access to existing vaccines.
On its last day, the conference adopted The Cape Town Declaration: Unlocking the full potential of childhood vaccines in Africa.
This document covered areas such as advocating for strengthening national childhood immunisation programmes; encouraging regional co-operation; exploring strengthening purchasing power by pooling vaccine demand and procurement; and ensuring African governments commit to saving children's lives.
---
This work is licensed under a Creative Commons Attribution-NoDerivatives 4.0 International License.
Please view the republishing articles page for more information.
---