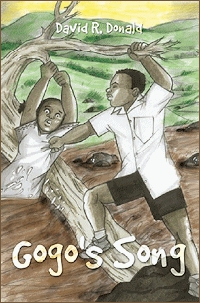 Gogo's Song by Emer Prof David Donald is the story of a brave and resilient orphan who, despite losing her mother to AIDS when she was little and, some years later, losing her much loved Gogo (grandmother) in a terrifying accident, makes her way through many challenging experiences in her journey to her final graduation as a nurse. It is aimed at a child or youth readership ranging in age from 7 to 19.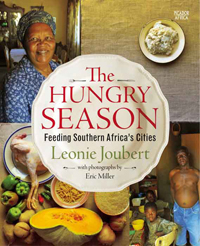 The Hungry Season: Feeding Southern African cities takes Leonie Joubert - of UCT's Centre for Criminology - and photographer Eric Miller into the lives of people in eight Southern African locales to trace the complex undercurrents driving food security in urban spaces. It tackles the fundamental question: Why is it that Southern Africa seems to produce enough calories and nutrients to keep the region full, satisfied and well-nourished, and yet still has so many people living with hunger or the fear of hunger?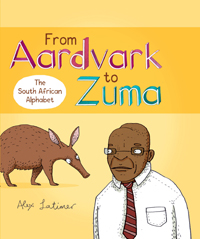 Beginning with the word 'Aardvark' and ending with 'Zuma' (with all sorts of animals, brands, characters, places and plants in-between), From Aardvark to Zuma, by UCT graduate Alex Latimer, captures and alphabetises the essence of South Africa, tongue lodged firmly in cheek. Latimer's other books include The Boy who cried Ninja, Penguin's Hidden Talent and The South African Alphabet (English and Afrikaans).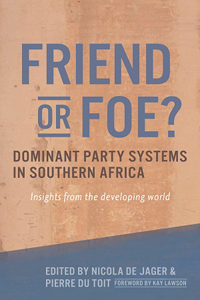 Within Southern Africa, there is an observable increase in democracies dominated by one political party over a prolonged period of time, replacing the one-party systems that dominated Africa's political landscape after the first wave of liberations in the 1950s and 1960s. Friend or foe? Dominant party systems in southern Africa, by Nicola de Jager and Pierre du Toit, seeks to understand this trend and its implications for Southern Africa by comparing such systems with others in the developing world, looking at countries like India, South Korea and Taiwan.*
*Published by UCT Press
---
This work is licensed under a Creative Commons Attribution-NoDerivatives 4.0 International License.
Please view the republishing articles page for more information.
---