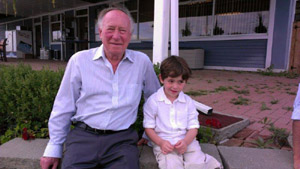 Emeritus Associate Professor Cyril Karabus has been granted bail while awaiting trial in the United Arab Emirates.
Bail has been granted to Emeritus Associate Professor Cyril Karabus with the conditions that he surrender his passport (which is at the court already) and pay 100 000 dirhams (R240 000) as a deposit to the court.
His family said in a statement issued after the decision "This is by no means the end, but it is certainly the best news in eight weeks."
They added: "We are grateful to the UAE court system for showing compassion and granting bail. Being allowed to see and speak to his family again will be absolutely wonderful and will surely lift his and our spirits tremendously."
According to the family, on 11 October the court judge granted an order for the Sheikh Khalifa Medical Centre in Abu Dhabi, where Prof Karabus had served as locum in 2002, to release the original medical file on the young girl under Prof Karabus's care who died of acute myeloid leukaemia (a severe cancer of the blood). The judge also gave the defence team permission to review this file, and ordered an independent medical panel to be appointed to review the file.
Prof Karabus's family said: "We would like to thank everyone for the outpouring of compassion and assistance, which has been overwhelming. [Prof Karabus's] family, friends, colleagues, students and patients, as well as officials and medical associations around the world, have all worked tirelessly to defend his integrity. We are confident that finally being given access to the full medical records will finally prove his innocence."
---
This work is licensed under a Creative Commons Attribution-NoDerivatives 4.0 International License.
Please view the republishing articles page for more information.
---