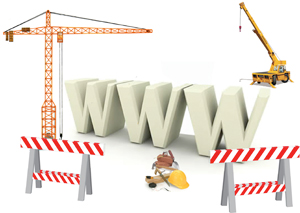 Soon everyone at UCT will have access to a user-friendly web content management system (WCMS) to create and manage their websites.
The need for such a system is being addressed by the Web Renewal Project. This project forms part of the wider Enterprise Content Management Programme, which is concerned with the management of all forms of institutional information.
The Open Source software Drupal has been chosen as UCT's new WCMS. No specialised knowledge and coding skills are required to use it. All web content managers will be trained to set up websites and manage them using this system.
The project also identified a need for improved web governance to ensure the reliability and quality of UCT's web presence. Three web policies were written and have been ratified by Senate. They stipulate, among other things, that all web content must have designated owners and content managers, and must be up to date at all times. (The policies can be viewed here.)
Drupal will be launched with two pilot sites - the Faculty of Humanities site and a Law department site. The pilot phase will be completed by February 2013.
It will be followed by the migration of all UCT websites into Drupal where technically possible. This process will run over a period of three years starting in 2013. The migration of the UCT sites hosted on the aging, insecure web server - called Groa - at Information and Communication Technology Services will be prioritised. The migration will be funded by the Communication and Marketing Department.
Interim measures have been put in place to accommodate those who wish to set up websites before Drupal is made available to the UCT community. For information about these as well as the Web Renewal Project, contact Rethea Deetlefs.
---
This work is licensed under a Creative Commons Attribution-NoDerivatives 4.0 International License.
Please view the republishing articles page for more information.
---