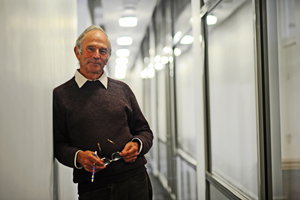 Collector: Emer Prof Francis Wilson has been appointed to bring together, at UCT, participants from across the country for a major conference on poverty and inequality.
Emeritus Professor Francis Wilson is re-stomping some old grounds.
Tasked by UCT vice-chancellor Dr Max Price to set up a major national conference on strategies to overcome poverty and income inequality in September, Wilson has been criss-crossing the country, rekindling old research partnerships while also firing up new ones. The scope of the conference (which will be hosted at UCT) and whatever follows thereafter is decidedly national.
It is envisioned, explains Wilson, as a Carnegie 3 of sorts, a follow-up to the Second Inquiry Into Poverty, the defining study on poverty in South Africa that he led as founding director of UCT's South Africa Labour and Development Research Unit. Price recently secured permission from the Carnegie Corporation of New York, who footed the bills for the first and second such studies (see sidebar), to use their name for this third study. Carnegie also chipped in with some seed funding.
The conference is simply intended as "phase one" of the project and the first stage of the Third Inquiry, explains Wilson. It will bring together academics, researchers, government representatives, faith-based organisations, those in the corporate social-investment sector, trade unions and non-governmental organisations for a "festival of ideas".
The initial aim of the conference will be to develop a set of suggestions and guidelines - "not prescriptions" - for the National Planning Commission on how best to combat poverty and inequality in South Africa.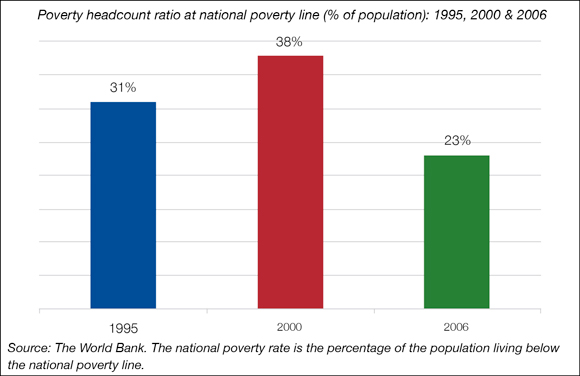 "The endorsement and interest of Minister Trevor Manuel on behalf of the National Planning Commission gives impetus and added significance to this initiative to address our greatest social challenge in SA," observes Price.
"We all agree there's now no need to do any further mapping of poverty in the country - been there, done that," says Wilson. "But what we really need to focus on is how we're going to overcome poverty, and how we're going to overcome the terrible inequality in the society, and what works and what doesn't work."
The latter will involve looking at programmes and ideas that have succeeded, and determining why those that didn't, didn't. That means, inter alia, exploring the work of some NGOs; checking on the synergies between government and civil society; and deciding which projects can be scaled up.
"We're looking for mustard seeds that can grow, rather than pearls," says Wilson.
But the project will not come to a close when the curtain drops on the conference. Rather, it is hoped that a network of universities will be set up that can identify and lead strategic research over the next years.
That work, hopefully, could lead to a more comprehensive Carnegie 3.
While Wilson's tenure as acting pro vice-chancellor for Poverty and Inequality at UCT draws to a close at the end of the conference, he hopes that the preparation for and the work of the September conference will further the procedure for launching "a longer and more far-reaching process in the years ahead".
"Professor Wilson is the right person for this job, and with his vast experience in poverty studies and even vaster list of contacts, to lead the initial phase of this project," says Price. "Without his input, it's unlikely that we would have been able to plan what will be a major national event in such a short time."
---
This work is licensed under a Creative Commons Attribution-NoDerivatives 4.0 International License.
Please view the republishing articles page for more information.
---