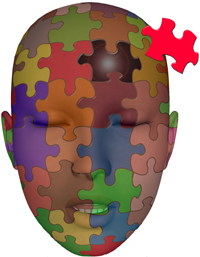 Students can access information pamphlets pertaining to commonly experienced mental and psychological problems, provided by Student Wellness Service's Counselling Services.
Students are subject to a host of pressures that can take a toll on their mental state. To curb and prevent damaging psychological trauma that may affect students, the university has launched the pioneering Mental Health Education Programme (MHEP). The brainchild of UCT's Student Wellness Services and the Students' Representative Council (SRC), MHEP aims to equip students with the knowledge of mental and psychological wellbeing necessary to prevent mental breakdowns.
The programme comprises a series of weekly workshops covering topics such as depression, anxiety, trauma management, sexuality and substance abuse. The workshops are held every Wednesday during meridian.
Benita Southgate, principal psychologist at Student Wellness Services, says the workshops aim to educate students and staff about mental health concerns. "It's to increase mental health literacy, knowledge and awareness of stigmatisation, and get students to engage with that," explains Southgate, "and to really increase their help-seeking behaviour."
A sophisticated network of mental health-care infrastructure is available from Student Wellness, including counselling and assessment, therapy sessions and possibly other interventions, says Southgate. In more severe cases, a multi-disciplinary team of clinical nursing practitioners, medical doctors and a psychiatrist are consulted, she explains.
There's no need for students to suffer alone, then?
"Not at all, not at all," says Southgate. "And that's part of the reason we have this programme: to create awareness, and to get them to access the resources timeously."
---
This work is licensed under a Creative Commons Attribution-NoDerivatives 4.0 International License.
Please view the republishing articles page for more information.
---