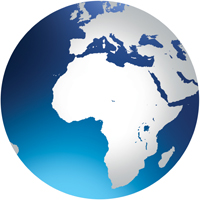 In his inaugural lecture, Professor Dennis Hayes of the University of Derby in the UK called for a return to universities full of "dissident voices wanting to save the world" and an end to seeing students as "vulnerable".
The Quality Assurance Agency has launched a full investigation into the impact of course closures on academic standards and quality at the London College of Communication in the UK. The first-of-a-kind inquiry follows the closure of 16 courses and 26 redundancies at the institution.
The University of Birmingham in the UK has announced that it will charge maximum fees of £9 000 per annum. The press release cites the university's "inspirational student experience" and its £600 million investment in "a wide range of transformational projects" as factors for the increase.
Peking University in China is planning to screen students to identify those with "radical thoughts". University administrators said their aim is to help students with problems, not quash independence.
Heavy drinking among students has remained relatively steady - and a cause for concern - for the past three decades, revealed David Anderson, director of the Center for the Advancement of Public Health at George Mason University in the US, at a College student educators international conference.
The University of California in the US will launch a Center for Laboratory Safety to promote best lab practices. This follows the 2008 death of a staff researcher, who was severely burnt after she was splashed with a volatile chemical compound that.
Delegates from 11 UK universities attended the National Universities Commission in Nigeria in a bid to identify various opportunities for partnering with Nigerian universities to increase access to quality tertiary education in the country.
The University of Johannesburg has terminated its relationship with the Israeli institution, Ben Gurion University. This is the first South African institutional boycott of an Israeli institution and a watershed moment in the growing Boycott, Divestment and Sanctions (BDS) of Israel campaign.
Foreign students will find it tougher to study and work in the UK from 2012, when the British government will introduce stricter entry rules aimed at limiting students' stay and curbing illegal immigration.
The National Council for Higher Education in Uganda has passed a new law to combat the "misuse of honorary titles" which bars universities and other institutes from awarding honorary professorship. The law allows for honorary doctorates only.
(Sources: AllAfrica, Chronicle of Higher Education, Times Higher Education)
---
This work is licensed under a Creative Commons Attribution-NoDerivatives 4.0 International License.
Please view the republishing articles page for more information.
---