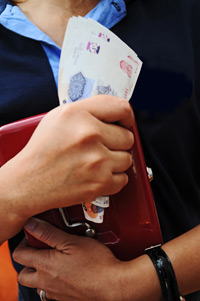 Three UCT staff members have been dismissed having been found guilty of fraud and financial misappropriation.
All three staff members - one from the Department of Zoology, one from the Properties & Services Department, and one from the Department of Surgery - were dismissed following internal disciplinary hearings, and criminal charges have been laid against them with the SAPS. They were all in charge of purchasing and completing purchase orders for their respective departments, and were found to have made fraudulent purchases and to have created false purchase orders.
The Department of Zoology staff member had abused a UCT credit card between April 2008 and June 2010; and had also received money from other staff, but used it for personal gain instead of paying it into the university coffers. She misappropriated R20 920.
The Properties & Services Department staff member was found to have defrauded UCT of R136 872 this year, by creating false purchase orders on the SAP system.
The Department of Surgery staff member defrauded UCT of R28 479 between November 2009 and August 2010.
Steven Ganger, investigation manager for UCT Risk Management Services, said this was a strong signal to staff and students that crime will not be tolerated at UCT.
---
This work is licensed under a Creative Commons Attribution-NoDerivatives 4.0 International License.
Please view the republishing articles page for more information.
---