In The Anatomy of a South African Genocide: The extermination of the Cape San peoples (UCT Press), Assoc Prof Mohamed Adhikari of the Department of Historical Studies casts a spotlight on the forgotten passing of the country's original inhabitants, the Khomani San and others, under the European colonialism of the eighteenth and nineteenth centuries. The book traces the history of the genocide, as well as its modern aftermath.
Bats of Central and Southern Africa: A biogeographic and taxonomic synthesis (Wits University Press) is a full-colour and detailed look at the 116 bat species known in these regions, by Dr Woody Cotterill of UCT's Department of Geological Sciences and Assoc Prof Ara Monadjem of the University of Swaziland, Assoc Prof Peter Taylor of the University of Venda, and Dr Corrie Schoeman of the University of KwaZulu-Natal. The book covers the evolution, biogeography, ecology and echolocation of these bats, among other features.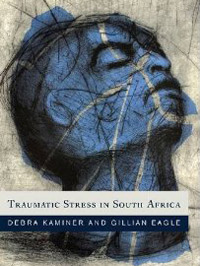 Traumatic Stress in South Africa (Wits University Press), by Dr Debra Kaminer of the Department of Psychology and Prof Gillian Eagle of Wits University, has the not-so-enviable advantage of looking at traumatic stress in a country that, says the book, "has the unfortunate distinction of being considered a real-life laboratory" in which to study the condition. While looking at both historical and international material, and giving an overview of theory and practice in the field, the book also explores trauma under South Africa's particular cultural and class challenges.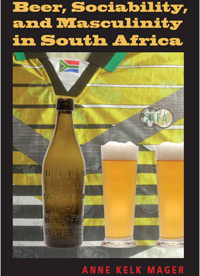 In Beer, Sociability and Masculinity in South Africa (UCT Press), Assoc Prof Anne Mager of the Department of Historical Studies writes about the commercial, social and political history of drinking (beer) in South Africa. She looks at the past and current commerce of beer - and the monopoly of South African Breweries - as well as the brew's ties to male sociability and sport, and how issues of race are played out in the trade and consumption of the drink.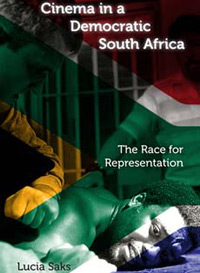 Dr Lucia Saks of the University of Michigan and UCT's Centre for Film & Media Studies uses cinema to reflect on cultural changes in post-apartheid South Africa in her new book, Cinema in a Democratic South Africa: The race for representation (Indiana University Press). In particular, she examines how media transformed the meaning of race and nation after 1994.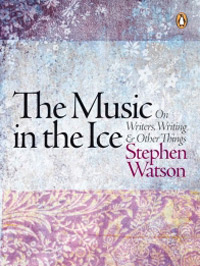 The Music in the Ice: On writers, writing and other things (Penguin Books SA), is the latest collection of essays from Prof Stephen Watson of the Department of English Language and Literature, described as "South Africa's foremost essayist" by writer Justin Cartwright. As the title suggests, Watson writes on writers, places and things - from Leonard Cohen to Dante, Albert Camus to Allen Ginsberg, Robben Island to the Cederberg, the birth of a daughter to the site of a love affair.
---
This work is licensed under a Creative Commons Attribution-NoDerivatives 4.0 International License.
Please view the republishing articles page for more information.
---