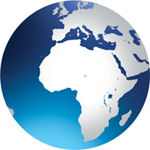 Stellenbosch University has named Johann Rupert as its new chancellor. Rupert replaces Frederick van Zyl Slabbert, who retired in September. The new chancellor earned his first degree - in company law and economics - at Stellenbosch, and later went on to found the Rand Merchant Bank and the Small Business Development Corporation, as well as leading several organisations.
Free State High Court judge Faan Hancke has been replaced as the chairperson of the Free State University council. Another judge, Ian Van der Merwe, was appointed as the new chairperson.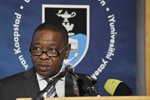 Higher Education Minister Blade Nzimande has asked the Council for Higher Education to review the formula for state funding of universities, believing that "richer" universities were able to raise large amounts of money in their private capacity.
But DA education spokesman Wilmot James has responded that any cutbacks in funding would profoundly damage higher education, and that Nzimande should be lobbying for more funding for research-intensive universities, not less.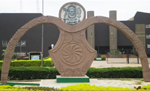 While the University Of Benin in Nigeria has named dean of education Prof Osayuki Godwin Oshodin as its new vice-chancellor - becoming the first Bini man to hold the position at the 39-year-old university - one of the other candidates, Professor Emmanuel Obaseki-Ebo, has urged the university's council to declare him the winner instead as due process had not been followed, he claims.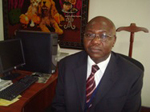 Kyambogo University's Prof Isaiah Ndiege.
Uganda's High Court has ordered the vice-chancellor of Kyambogo University, Prof Isaiah Ndiege, and a security officer to vacate their offices until a case filed against the university is settled.
Three university officials were among those recently interrogated by police over death threats directed at Ndiege, who hails from Kenya. The three officials are appealing the investigations against them.
Israel has released Palestinian law professor Ghassan Khaled after he had been held for 20 months without trial in administrative detention. Khaled, 40, a lecturer in commercial law at An-Najah University in the West Bank city of Nablus, was arrested in January 2008, held and interrogated using extreme methods that he says amounted to "torture" before being released, and then was rearrested in March 2008.
In India, the prime minister's office has referred a proposed law that will allow foreign universities into the country to a panel of top government officials, worried that the bill wouldn't appeal to the world's best universities. This is but the latest in a series of delays for the bill, which was supposed to have been introduced in Parliament in 2007.
A newspaper column that led to a best-selling book, The Girls of Ames, about the enduring friendship of a group of 11 women from Ames in the US, has inspired 10 women from the group to launch a US$1 000 college scholarship, in memory of the eleventh girlfriend, who died in 1986. The winner will be a girl from Ames who can not only show that she's a good student, but also get two buddies to attest that she's a good friend.
The doctoral dissertation of Ann Dunham, anthropologist and Barack Obama's late mother, has been published by Duke University Press and was launched at the American Anthropological Association's annual conference last week. Surviving Against the Odds: Village Industry in Indonesia was published 15 years after Dunham's death.