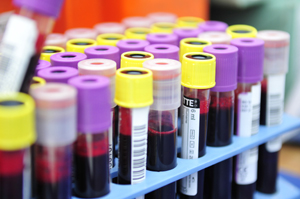 Two HIV vaccines developed by UCT's Institute of Infectious Disease and Molecular Medicine (IIDMM) have begun clinical testing at Crossroads in Cape Town, and in Soweto, Johannesburg.
The trial, called SAAVI 102/HVTN 073, is a milestone for South Africa. The country is one of the few developing nations, and the first in Africa, to have developed an HIV vaccine and put it forward for human clinical trials.
The vaccines are the culmination of eight years of research and development involving scientists across South Africa and globally.
Through joint funding from the South African AIDS Vaccine Initiative (SAAVI) and the US National Institute of Allergy and Infectious Diseases (NIAID), the trial is being conducted jointly with the HIV Vaccine Trials Network and NIAID, part of the US National Institutes of Health.
The vaccine designs are based on HIV subtype C, the dominant strain circulating in Southern Africa.
The US arm of the trial has 12 participants, while the South African arm plans to recruit 36 participants at its two sites.
"Reaching this important milestone of translating our discoveries in the laboratory to testing in humans would not have been possible without the support of a large team of people from UCT, together with national and international collaborations," says Professor Anna-Lise Williamson, leader of the vaccine development team and joint staff member of the IIDMM and the National Health Laboratory Services (NHLS).
"An effective vaccine against HIV/AIDS remains a top global health priority, and it is our hope that the evaluation of these vaccines in clinical trial will provide some important answers that will bring us closer towards this goal."
Launched in 2005, the IIDMM is focused on infectious diseases, particularly those that threaten sub-Saharan Africa, such as HIV/AIDS and tuberculosis.
Medical Research Council president, Anthony Mbewu, hailed the development of the vaccines as a "giant leap" for science and technology in South Africa.
---
This work is licensed under a Creative Commons Attribution-NoDerivatives 4.0 International License.
Please view the republishing articles page for more information.
---