Long-time UCT donor Peter Fairhead died in a motor cycle accident on 24 March. In his many years of support of UCT, Fairhead has given more than a R1 million to the university, both in direct donation and in PR contributions.
Through the Fairheads Benefit Foundation, he funded the UCT Clanwilliam Art Development Project, an annual outreach project that supports and develops art in rural Clanwilliam.
He attended the first lantern parade that ends the 10-day project each year, reported head of the UCT Drama Department, Associate Professor Mark Fleishman, who collaborates on the project with Professor Pippa Skotnes, director of the Michaelis School of Fine Art. "He was so inspired by the project and the children's response to it that he made a personal commitment to support the project for as long as he could."
Fleishman and Skotnes won an Alan Pifer Award in 2007 for the project. His support was invaluable, says Fleishman. "What was so unique about his commitment was that it was a long-term one, so the project could depend on his support each year.
It would be difficult to replicate is such a continued investment." Skotnes also sang Fairhead's praise. "His faith in the potential of this project, his willingness to back it and to bring Fairheads Trust along with him, the pleasure he took in its realisation, has created something truly magical, something that has engaged the imaginations of hundreds of children and fashioned, from one of the poorest communities of the Western Cape, dancers and makers, storytellers and performers," she said at a memorial service.
Other sponsorships include the Fairheads International Trust/Michaelis School of Fine Art competition for school goers, the funding of Michaelis-run workshops and art events in the Kaplan Centre.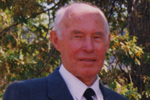 Hendrik van Huyssteen, UCT Registrar from 1984 to 1986 and Academic Secretary and Deputy Registrar from 1979 to 1983, died on 20 March.
Prior to coming to UCT, Van Huyssteen, a UCT graduate, had been Registrar at both the University of Port Elizabeth (now the Nelson Mandela Metropolitan University) and at Fort Hare, and had worked in the administration at Wits. He was 86.
---
This work is licensed under a Creative Commons Attribution-NoDerivatives 4.0 International License.
Please view the republishing articles page for more information.
---