UCT will award four honorary degrees at graduation ceremonies this year, to honour people who have distinguished themselves in professional or social spheres.
The recipients are educationalist Richard Dudley, cosmologist Emeritus Professor George Ellis, health economist Professor Gavin Mooney, and astronomer Emeritus Professor Brian Warner.
Richard Dudley will be awarded an honorary doctorate in education.
An alumnus of UCT, Dudley's teaching career at Livingstone High in Cape Town over 39 years is widely recognised as the foundation upon which hundreds of former pupils built success in a wide range of professional and academic fields, here and internationally.
He was the primary force behind Livingstone High becoming one of the foremost high schools in the city and country and, significantly, one of the most important feeder schools to UCT.
By providing an alternative to the curricula of the Coloured Affairs Department, Dudley and his colleagues went well beyond what was required by the syllabus.
It was this philosophy that ensured that Dudley never became principal, even though he was eminently qualified for the job. He was banned in 1961, along with 200 other teachers, but was allowed to continue teaching.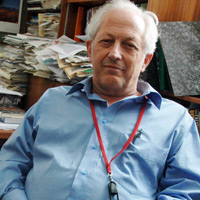 Prof George Ellis will receive an honorary Doctor of Science degree.
An alumnus, Ellis is one of South Africa's most distinguished scholars. His output over a period of more than 40 years includes well over 350 articles or chapters in books, and 12 books spanning disciplines as diverse as cosmology, complexity, neural development and the brain, science policy, and the relationship between science and religion.
In 2004 he was awarded the Templeton Prize, the largest monetary award made to an individual, for his contributions towards a better understanding of the relationship between science and spirituality.
He holds the Star of South Africa, the award of the National Science and Technology Forum for outstanding contributions over a lifetime in science, engineering and technology, the Mapungubwe Award (Silver), and honorary degrees from three universities.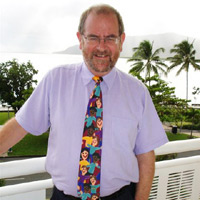 Prof Gavin Mooney will receive an honorary Doctor of Social Science degree.
Mooney has been active in the field of health economics since the early 1970s. He has made an exceptional contribution to scholarship and the discipline of health economics, both internationally and at UCT.
He was at the forefront of the development of techniques for applying economic theory and principles to the health sector, challenging the prevailing orthodoxy of prioritising efficiency over equity considerations in health care decision-making.
Mooney is regarded as one of the leading health economics educators in the world and has taught on postgraduate programmes in nearly 30 countries.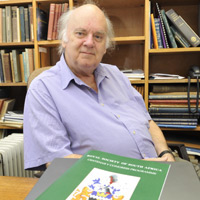 Prof Brian Warner will receive an honorary Doctor of Science degree.
In a career spanning some 50 years, his scientific output has been prodigious, including over 400 scientific papers and 12 books, of which at least one - on cataclysmic variable stars - is considered definitive in its field.
The citations to his work are vast, and include some of his very early papers on lunar phenomena and astronomical seeing. During his five years at the University of Texas, he worked with Edward Nather to publish the first accurate light curve of a visible pulsar, that found in the Crab Nebula.
That same type of observation - high-speed photometry - found its mark in recording the rapid variations of stars we now term 'cataclysmic variables', where matter streaming from one star builds up around its compact companion.
He is respected as an academic historian, and before retirement served on various bodies that integrate science with society.
---
This work is licensed under a Creative Commons Attribution-NoDerivatives 4.0 International License.
Please view the republishing articles page for more information.
---