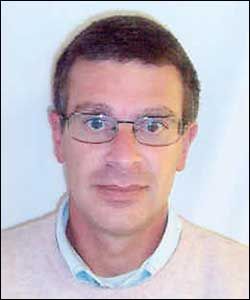 Laurie Nathan
UCT's Laurie Nathan has just returned from a visit to the United Nations headquarters in New York, where he participated in an Arria-style meeting of the UN Security Council to discuss security sector reform (SSR).
The focus of the meeting was the need for a people-centred, nationally owned approach to SSR. As the invitation from the British government stated, the experience, knowledge and active participation of civil society is crucial to the success of security reform.
In his speech, Nathan, an honorary research fellow in the Department of Environmental and Geographical Sciences, reflected on the South African post-apartheid security sector model to pinpoint key elements in reforming a developing country's security sector.
"We did it our way," Nathan said of South Africa's success story. "The process," he added, "has to be democratic, for the people and by the people."
South Africa, a non-permanent member of the Security Council, "faced a battery of formidable challenges in the security sector in the early to mid-1990s - including the integration of enemies from the guerilla and apartheid armies into a single defence force and ensuring that the security services served all South Africans equally".
Local ownership, he said, is fundamental to the reform process. Officials from donor governments often justify the absence of local ownership of SSR in post-conflict countries on the grounds that local actors lack capacity and legitimacy. But these do not constitute valid grounds for bypassing domestic actors, Nathan says. On the contrary, they are precisely the problems that SSR intends addressing.
The role of external actors is to assist in democratic reform.
"The main functions of the UN in relation to SSR are support for local initiatives, capacity building, facilitation and co-ordination."
Also invited to the SC meeting were two other civil society speakers, one from Sierra Leone and the other from Indonesia. It was chaired by the British ambassador to the Security Council. A presidential statement on SSR will shortly be issued by Slovakia, which currently holds the presidency of the council.
---
This work is licensed under a Creative Commons Attribution-NoDerivatives 4.0 International License.
Please view the republishing articles page for more information.
---