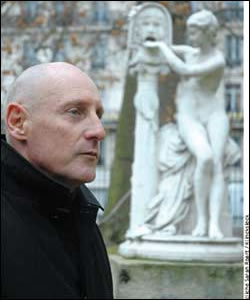 Bridging worlds: Dist Prof Philippe-Joseph Salazar will orchestrate a new study on democracy in Poland and South Africa.
Distinguished Professor Philippe-Joseph Salazar, director of the Centre for Rhetoric Studies and professor of rhetoric and humane letters at UCT, is a man who constantly bridges worlds.
In fact, he says, that is how he is perceived in France and the US where he lectures often. So, for example, his translation of large sections of the Truth and Reconciliation Commission (TRC) report into French has seen the word ubuntu enter the French vocabulary.
It is this very skill that helped him formulate a project that the National Research Foundation (NRF) and the Polish Ministry of Science and Higher Education felt inspired to support.
It was while attending an international meeting on presidential rhetoric that Salazar and a Polish colleague both realised that the parallels between Poland and South Africa were undeniable. Both countries had emerged at about the same time from totalitarian regimes, that although were different in many ways, were yet very similar in terms of repression and oppression.
Out of this interest sprang a new two-year collaborative study that Salazar has named Republics at the Frontier: Reinventing Democracy in Poland and South Africa. "The aim of the collaboration is to draw a comparison, from the standpoint of rhetoric and public deliberation studies, between the Polish and South African experiences regarding deliberative democracy," says Salazar.
The NRF and the Ministry of Research in Poland have committed R100 000 to the project.
As part of the agreement, a series of workshops will be held in Warsaw and in Cape Town where delegates, including Salazar's PhD student Monwabisi Gebhuza, will reflect on issues like parliament, the presidency, the corporate sector and the media, to see whether there are remnants of totalitarian behaviour still present in these countries, says Salazar.
A book titled Republics at the Frontier: Reinventing Democracy will also come out of the project.
---
This work is licensed under a Creative Commons Attribution-NoDerivatives 4.0 International License.
Please view the republishing articles page for more information.
---